Tim Murray, the architect, would presumably argue he doesn't care that Evander Kane has yet to score as a Buffalo Sabre, that he's taking the long view on this.
That's fair.
But at the same time, the Sabres sure wouldn't mind something from the 24-year-old power forward to help them fight off suggestions that this, right now, is looking like one of the more one-sided trades in NHL history.
Not like Doug Gilmour to the Maple Leafs from Calgary bad. Maybe more like Joe Thornton-to-San Jose bad.
Is it too early to actually deliver a final verdict on the Buffalo/Winnipeg swap which sent Kane to Western New York? Of course it is. But the Jets can already calculate significant returns from the transaction, while the Sabres, sadly, have essentially zero to show for it so far.
That could change Wednesday. Maybe Kane, who has skated on a line with rookie Jack Eichel every game so far, will break out against the Maple Leafs in a battle between two clubs that appear destined to wander the depths of the Eastern Conference this season.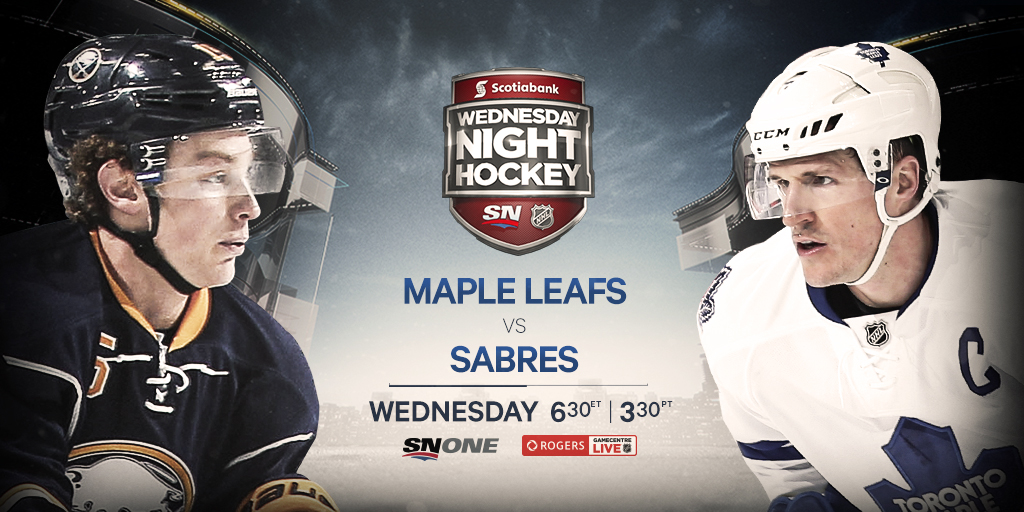 But so far, in five games, the 24-year-old winger hasn't scored, although he did have one disallowed in the first game of the season in a game against Ottawa when video review found the Sabres had actually been offside earlier in the sequence.
But nothing since. He's received between 19:49 and 21:58 per game in ice time and delivered 15 shots on goal. He has two penalty minutes. His possession numbers are good, although not as good in close games.
"There's a lot of hockey left to be played," Kane told The Buffalo News. "I think everyone has that sense of urgency… that we can't wait forever. Even though it's just five games in, we've kind of got to start with this week."
In general, considering he's coming off shoulder surgery, Kane has been fine. But Buffalo, 1-4 so far, didn't make that deal to get a useful forward. It hoped to be getting a star. A 30-goal attacker with heft and attitude, capable of making this team better now. Somebody to deliver instant offence to the worst scoring team in the NHL the past two years.
We know Kane can play the part of sports star. This week, with the Sabres off, he jetted to New York to take in a game in the National League Championship Series on Sunday between the Mets and Cubs, and then took a helicopter ride on Tuesday with two teammates to attend Game 3 of the ALCS on Monday.
But that's off-the-ice, lifestyles of the rich and famous stuff. On the ice, there's little to chart so far.
Don't forget, Winnipeg was able to extract quite a bit in exchange for a forward who, for all intents and purposes, had to be traded out of Manitoba for a variety of issues, not limited to the infamous track suit controversy.
For Kane, talented but erratic blueliner Zach Bogosian and goaltending prospect Jason Kasdorf, the Jets received blueliner Tyler Myers, winger Drew Stafford, wingers Joel Armia (a former first round pick) and Brendan Lemieux (a second rounder), and a first round pick in the 2015 NHL draft. Winnipeg drafted USHL speedster Kyle Connor with their own draft pick, then used the selection acquired in the deal to pick another young American forward, Jack Roslovic.
Quite a haul, all in all, for Kevin Cheveldayoff. The Jets were able to use that deal to make a successful and exciting drive to the post-season, exhilarating their fan base and setting the stage for this season's solid 4-2 start.
Stafford had 19 points in 26 games in the final weeks of the season and one goal in a first round sweep at the hands of Anaheim in the first round. With the Jets challenged to lure free agents, it was symbolic that Stafford chose to stay in Winnipeg as a UFA, signing a two-year deal with an annual $4.35 million cap hit.
Myers is under contract for four years with an annual hit of $5.5 million, 19th among NHL defenceman. It's manageable for a rearguard whose 21 minutes per night are less on the Winnipeg defence than only Dustin Byfuglien, and the Jets are a team minding their cap commitments these days with Andrew Ladd and Byfuglien both headed for unrestricted free agency and youngster Jacob Trouba looking for a new deal next summer.
So that's the Winnipeg end of the deal. Pretty darn good, if not spectacular.
Kane, as we've mentioned, has yet to score, which is still better than Bogosian, who has yet to play after being injured in the pre-season.
So, in sum, while the Jets have profited handsomely from this trade, the Sabres have thus far reaped nothing. Zero. Zilch.
The final third of last season and the first five games of this one, as mentioned, don't give us enough information for a definitive conclusion.
But Kane, under contract until the summer of 2018 at $5.25 million per season, was always going to be the biggest variable in all of this. For the deal to work for Buffalo, he needs to be the best individual in the trade, and we'll see if he can be.
He had the 30 goal season in Winnipeg over 74 games, yes. But in 153 games since, his average goals-per-game stat has dropped by about 25 per cent, which would make him a 27-goal scorer if he were ever able to play a full 82-game schedule, which he has never come close to doing.
This was supposed to be the fresh new beginning to kick start Kane's career. It hasn't been so far, although he and coach Dan Bylsma are saying all the right things, and only all the media coverage of Eichel in his rookie season has distracted observers from making a bigger deal over Kane's lack of production to this point.
Perhaps that changes tonight. Murray, the architect, would sure like it to.