Throughout September I'm going to give my Top 30 at each position, in terms of fantasy hockey keeper leagues. Last week I made my Sportsnet debut with the Top 30 left wingers. This week we'll go to the other side of the ice and look at right wingers.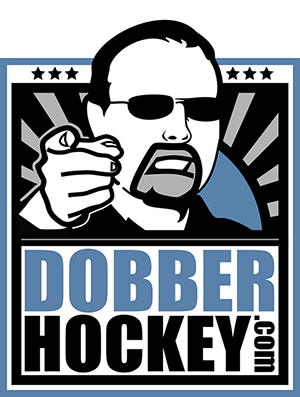 Once again keep in mind that these rankings are for points-only leagues. As common as head-to-head and rotisserie leagues are, the points-only leagues are still king. And points (goals + assists) are categories used in all formats – something that can't be said about PIM, SOG, Hits, blocks, PPPts, etc. So even head-to-head and rotisserie leaguers will find value in this.
Also keep in mind that I'm going to assign players to the position I see them in. So, you won't see Jeff Carter (for example) on both C and RW lists, only C. And finally, I pulled these directly from my Top 300 rankings list. This is a ranking I've done monthly for years and you'll see them on Sportsnet.ca on the first of every month.
The rankings factor in a player's long-term upside, his projection for the coming year, his team's scoring tendencies (Tampa Bay ranks better than New Jersey), how prone he is to injury, and age. The rating number is there to give you an idea of the gap in value. I generally consider a +/- 5.0 difference in rating as similar value when it comes to trade discussion. To put the numbers into context, an "average" player has a rating around 50.
Notes
– Two players on this list who are the top candidates to drop in ranking by November are Kane and Nichushkin.
– Two players who are top candidates to rise in the ranking by November are Lindholm and Atkinson.
– The winner of the "could go either way" award goes to Yakupov. Pencil him in to play with Connor McDavid and Taylor Hall, in which case the sky is the limit. But he's still a high-risk player and he could very well be a 40-point guy (again). Next April you could either feasibly put him in the top six or seven on this list, or he could be off it altogether. One thing we know for absolute certainty: he is the most polarizing right winger in fantasy hockey.
– Just off the list: Ryan Callahan (TBL), Drew Stafford (WPG), Michael Frolik (CGY), Marian Gaborik (LAK) and Loui Eriksson (BOS).
– As a C/RW I had Ryan Strome (NYI) ranked 12th on this list, but I elected to remove him and use him for my ranking of centres, which will come out next Monday.
– The Kucherov vs. Tarasenko debate is a classic one. In the end, Kucherov gets the edge for two reasons. First, he hasn't been hurt (knock on wood). Second, his team is a goal-scoring machine, while Tarasenko is himself a goal-scoring machine stuck in a Ken Hitchcock system. So give me Kucherov.
Follow Dobber on Twitter (@DobberHockey) and as the perfect supplement to your Sportsnet Fantasy Guide check out Dobber's 10th annual Fantasy Guide here.
---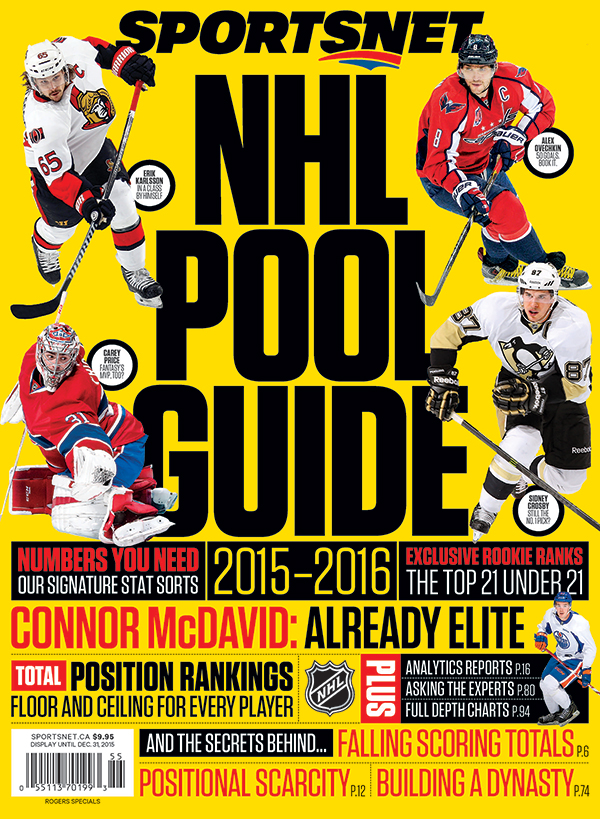 Sportsnet's NHL Pool Guide has everything you need to be prepared for your draft—from complete positional rankings to insider analysis from our experts and the most innovative analytics and stat sorts you'll find anywhere. On newsstands now.
---