We've moved past the quarter mark of the NHL season and one glaring trend we're seeing is the steady decline in fighting majors.
As Sportsnet's Damien Cox pointed out on Hockey Night in Canada Saturday, fighting is down 20 per cent compared to last season and down 50 per cent over the past five seasons.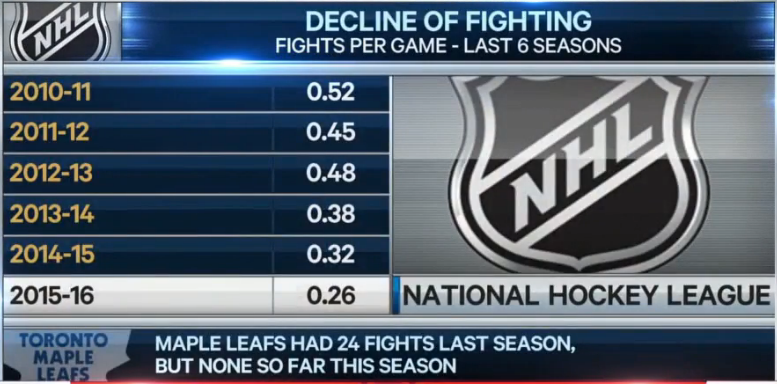 Heading into Saturday's action, the Columbus Blue Jackets led the NHL in fighting majors with 13, trailed by the Anaheim Ducks with 12.
A trio of Original Six teams find themselves at the bottom of that list. The Detroit Red Wings and Montreal Canadiens each only have one fighting major while no Toronto Maple Leafs player has gotten into a full-fledged tilt this season.
Cody McLeod of the Colorado Avalanche leads all players in fighting majors with six. Los Angeles Kings enforcer Andy Andreoff has five.