Carter Hutton is a magician because he makes goals disappear, Jaden Schwartz continued his stellar season by scoring a killer OT winner for the Blues, the New York Islanders brought "The Fisherman" out of retirement, the Nashville Predators like Canadians, and Semyon Varlamov doesn't like it when you poke his pads.
Here are five more things we learned Tuesday in the NHL.
Leafs can't catch a break
It's becoming clear that no matter what the Toronto Maple Leafs do, the hockey gods don't want them to earn another two points. At least that's what it must seem like if you're a Leafs fan. Their 4-3 loss to the Nashville Predators was competitive and entertaining – it was really everything you want from a hockey game – yet the Leafs came out on the losing end yet again. The Leafs have now dropped 10 straight and 18 of their last 21 games, but this one against the Predators seemed extra painful considering the Leafs battled back against one of the best teams in the league only to fall short in regulation. The fact the last time they played Nashville they were embarrassed 9-2 at home and desperately wanted to avenge that loss is salt in the wound.
"It really sucks to let this one slip, but I thought we did a lot of good things that we really haven't done lately and that was put pucks behind their D and get a really good forecheck," Leafs forward Daniel Winnik, who scored his fourth of the season, said after the game.
Despite a slowly improving defensive game, Peter Horachek's group continues to allow the first goal of the game, make costly mistakes (Nazem Kadri's terrible turnover to Seth Jones) and odd coaching decisions (bringing Jonathan Bernier back into the game after he cut his leg in the second period). Unfortunately for the Leafs, they've also run into some great hockey teams and hot goalies. The Preds are a remarkable 20-2-1 at home and when netminders are making the types of saves Carter Hutton did Tuesday, what chance do the Leafs really have?
Connor McDavid could possibly end up in a Kings jersey
The Kings might actually miss the playoffs. Yes, you read that correctly. The reigning Stanley Cup champs have lost 11 of their last 14 games and were blanked 4-0 by the Washington Capitals Tuesday. They're simply not playing great hockey of late. The last time a defending champ missed the playoffs was when Carolina failed to reach the post-season the year after hoisting the Cup in 2006. If the season ended today, the Kings would have a 3.5 percent chance at landing the top pick – meaning McDavid – in the 2015 NHL Draft based on the league's new lottery format. Just imagine McDavid in a Kings uniform for a second. Just let that sink in.
---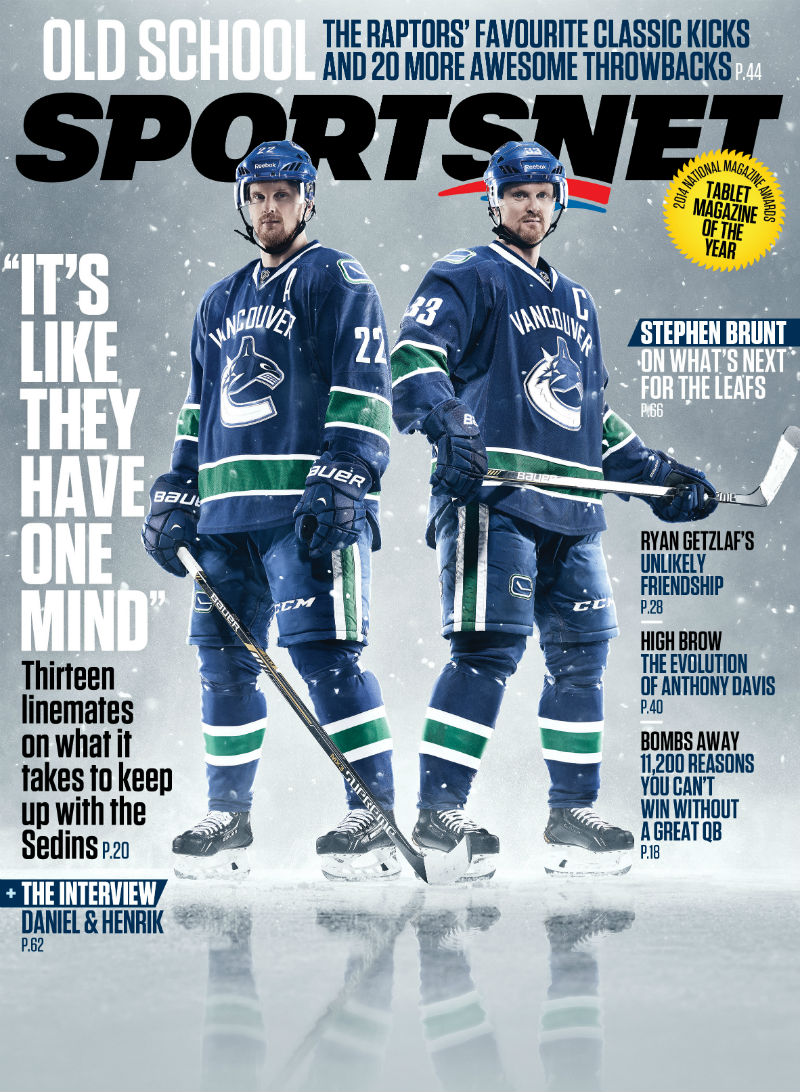 ATTENTION Rogers and Shaw customers. Already enjoying Sportsnet ONE? Now get access to digital editions of Sportsnet magazine at no extra cost.
---
The Sabres-Canadiens rivalry is very one-sided
Some things just don't make sense and the Buffalo Sabres dominating a pair of the NHL's best teams this season is one of those things. The Sabres edged the Canadiens 3-2 to snap a 14-game losing streak and have now won three in a row against Montreal. It was the Sabres' first regulation road win since Nov. 22 and to add insult to injury it was former Canadiens captain Brian Gionta that netted the game-winning goal. On paper, there's no way Buffalo should have won the game yet they've made a habit of winning certain games they shouldn't. They also swept their two-game season series with the San Jose Sharks. The Sabres have an NHL-worst 33 points this season and nearly a third of those points have come against the Canadiens and Sharks, which have a combined 128 points. It doesn't make sense.
Cedric Paquette is en fuego
Cedric Paquette made a bit of a name for himself earlier this season when the Tampa Bay Lightning forward – for reasons scientists are still trying to figure out – decided to confront Zdeno Chara. However, lately his name is hitting the headlines because of his production. Paquette extended his point streak to five games and his goal streak to four games as the Lightning earned a point in an OT loss to the Blues. With 17 points in 42 games this season, the 21-year-old Gaspe, Que., native has joined the likes of Tyler Johnson, Nikita Kucherov, Ondrej Palat and Alex Killorn as players with little name recognition that are making a huge impact for the Eastern Conference-leading Lightning.
Anders Lee developing into quite the goal scorer
Speaking of unheralded players, New York Islanders forward Anders Lee potted both Islanders goals in a 4-2 loss to the Florida Panthers. He's finally in a situation where he's playing every night and he's making the most of it. He has 15 goals in 44 games this season. Overall, the 24-year-old has 25 goals in 68 career NHL games. Not bad for a sixth-round pick.