Well, that was something.
The Calgary Flames played the Detroit Red Wings on Wednesday, in a game where Flames starter Eddie Lack was chased after allowing five goals by the five-minute mark of the second period.
Things got ugly in the third.
First, Luke Witkowski fought Brett Kulak and then engaged in a heated discussion with Flames forward Matthew Tkachuk on his way off the ice.
Angry words led to bitter actions as the two, along with several of their teammates became entangled in a pushy display that delighted those in attendance at Little Ceasars Arena.
Tkachuk got five and a game for spearing, while Witkowski, Travis Hamonic, and Anthony Mantha were also tossed from the game.
The penalty summary for the third period looks like this: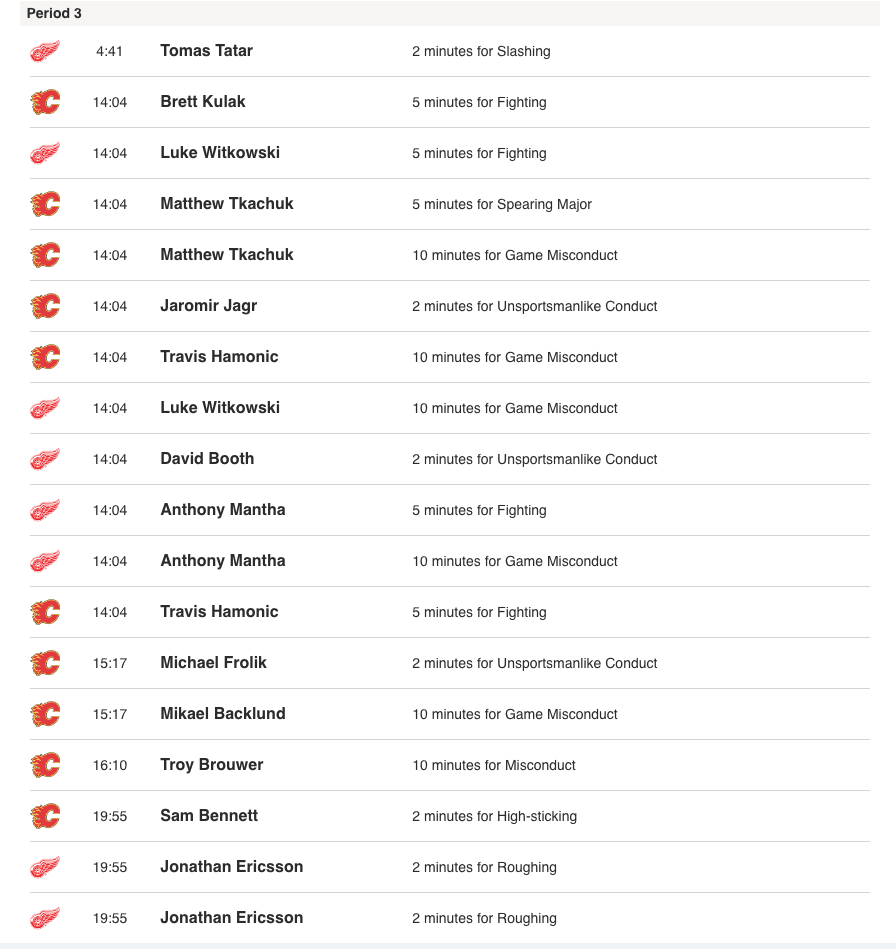 In all, five players were given game misconducts on Wednesday, as the clubs combined for 111 penalty minutes in total.
It's too bad this was the final meeting between the two teams this season. Barring a Stanley Cup Final matchup, of course.
UPDATE: Witkowski could be in some hot water with the league over his actions.