Year One was a dream for the Vegas Golden Knights faithful, who watched their fledgling club grow from a sideshow to a Stanley Cup finalist. Now, on the cusp of Year Two, the NHL's newest franchise is tasked with coming up with a worthy follow-up effort.
Matching the 51-win, 109-point campaign that saw the club wrap things up just three wins shy of a championship will be a gargantuan task, one made no easier by the losses of a few key scorers in David Perron (off to St. Louis) and James Neal (Calgary).
Count Marc-Andre Fleury among those unfazed by the prospect of his Golden Knights failing to live up to expectations in 2018-19.
"I don't pay any attention to what people think or say. All that matters to us is that we continue to believe we can be successful," Fleury told NHL.com's Robert Laflamme this week at a charity event in Quebec. "We have a good gang of guys and our coaches do a great job. It's not like we're starting all over again. We're in a good spot."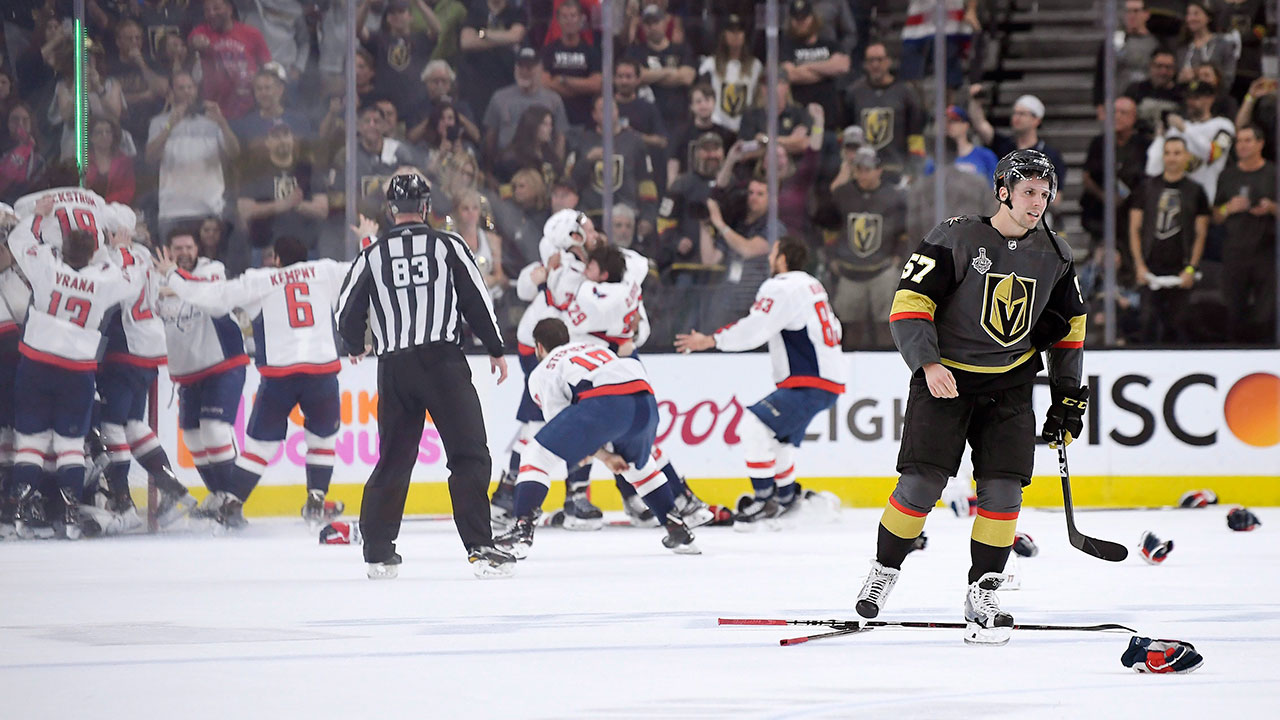 A veteran of three Cup-clinching runs in Pittsburgh, and four Cup Final appearances prior to his most recent one, it's safe to assume Fleury wasn't dazed by the bright lights of the post-season's final round like some of his younger teammates. In fact, despite that finish, the 33-year-old said he sees Vegas' inaugural season as a story of falling short, not of reaching higher than expected.
"Looking back, it was a good season, but the only thing I take away from it was our Cup Final loss," he said. "We play to win championships and when you come so close, that stays with you. It's disappointing when you miss your opportunity."
Teammate Jonathan Marchessault echoed his fellow Quebec native's thoughts on the team's first go-round in the big leagues, stressing an emphasis on taking the next step in 2018-19.
[sidebar]
"As a player, if your goal isn't to continually improve, I wonder what you're doing in this sport," Marchessault told Laflamme. "We can talk about all the things we've accomplished, but that changes absolutely nothing. We need to roll up our sleeves and get back to work. If you're happy just to be in first place on Dec. 1, you're not going to stay there too long.
"The [Cup Final] loss still hurts, especially because we came so close. This loss has been a rough experience, but it's kept everyone humble. We want more."
Those filling the seats at Vegas' T-Mobile Arena surely do as well. The fanbase has been spoiled in a way few cities ever have — a strong day-one team chock full of breakout talent and veteran superstars alike, and a historic playoff run right off the bat. An equal or better sophomore season will be expected, unfortunately, but Marchessault believes the club has enough in the locker room to make that happen.
"We set the bar high. We know that," he said. "We're well aware that it will be tough to have a second season as good as the first one was. But we have the squad to do it.
"Everything's in place for it. We can start this season with confidence."
[relatedlinks]