There's something different about the Florida Panthers.
It could be that they're atop the Atlantic Division. Or it could be that they've just set a franchise record with nine straight wins. It might even be that "sellout crowds" glow. Whatever it is, the Panthers are looking good.
Building on their "new year, new me" campaign, the Twitterverse was buzzing on Sunday when George Richards of the Miami Herald tweeted that the team would be sporting new sweaters in 2016-17.
Richards didn't provide a photo, but he revealed more details about the new look as questions flooded in.
The new jerseys will reportedly have a horizontal stripe across the middle á la Montreal Canadiens, with the word "Florida" or "Panthers" on the crest, depending on whether they're at home or on the road.
It doesn't seem to be a complete overhaul. The Panther will maintain its 3D look.
After taking all the given information into account, Ryan Mackman tweeted the following mockup, to which Richards replied: "Not bad."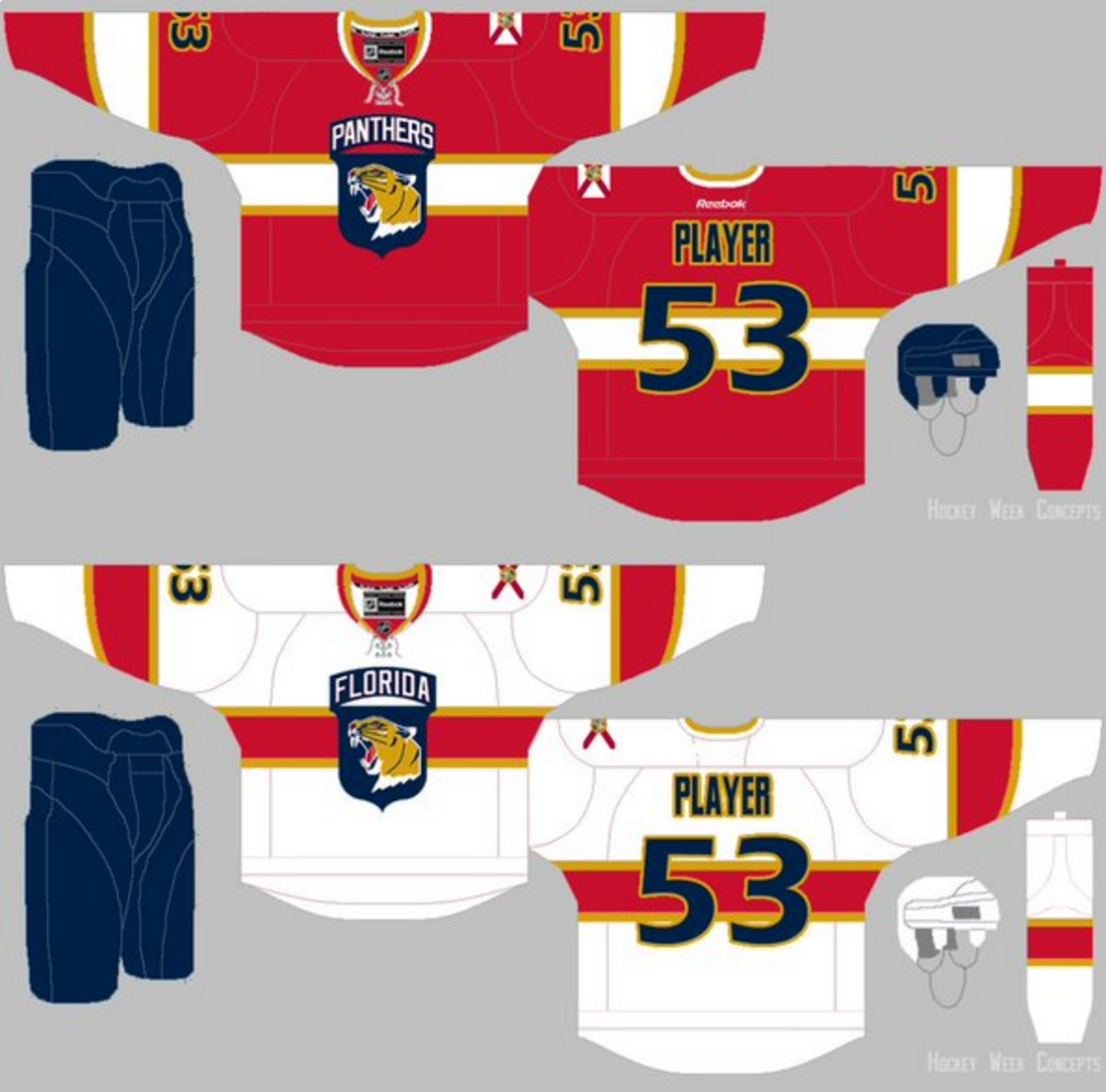 So, what do we think?
Personally, I won't be rushing out to buy a Jagr jersey if this is indeed what the Panthers will be rocking next season. (I'm a fan of their current look, and why fix what isn't broken?)
I can't speak for everyone at Sportsnet, however. I'm sure Rory Boylen has already pre-ordered both the home and away versions.