How did the Philadelphia Flyers win Game 5 over the Washington Capitals?
After the Capitals took a commanding 3-0 series lead — including a Game 3 meltdown by the Flyers — it seemed this series was all but locked up for Washington. Now, the two teams head back to Philadelphia with the Flyers on a two-game winning streak and riding a hot goalie. If the Flyers come back to win the series, Game 5 will haunt Caps fans.
The Capitals were in command all game long and it got so lopsided that at one point during the Hockey Night in Canada broadcast a "last shot" clock was put on the screen to track how long the Flyers went between shots. They came just shy of 17 minutes straight.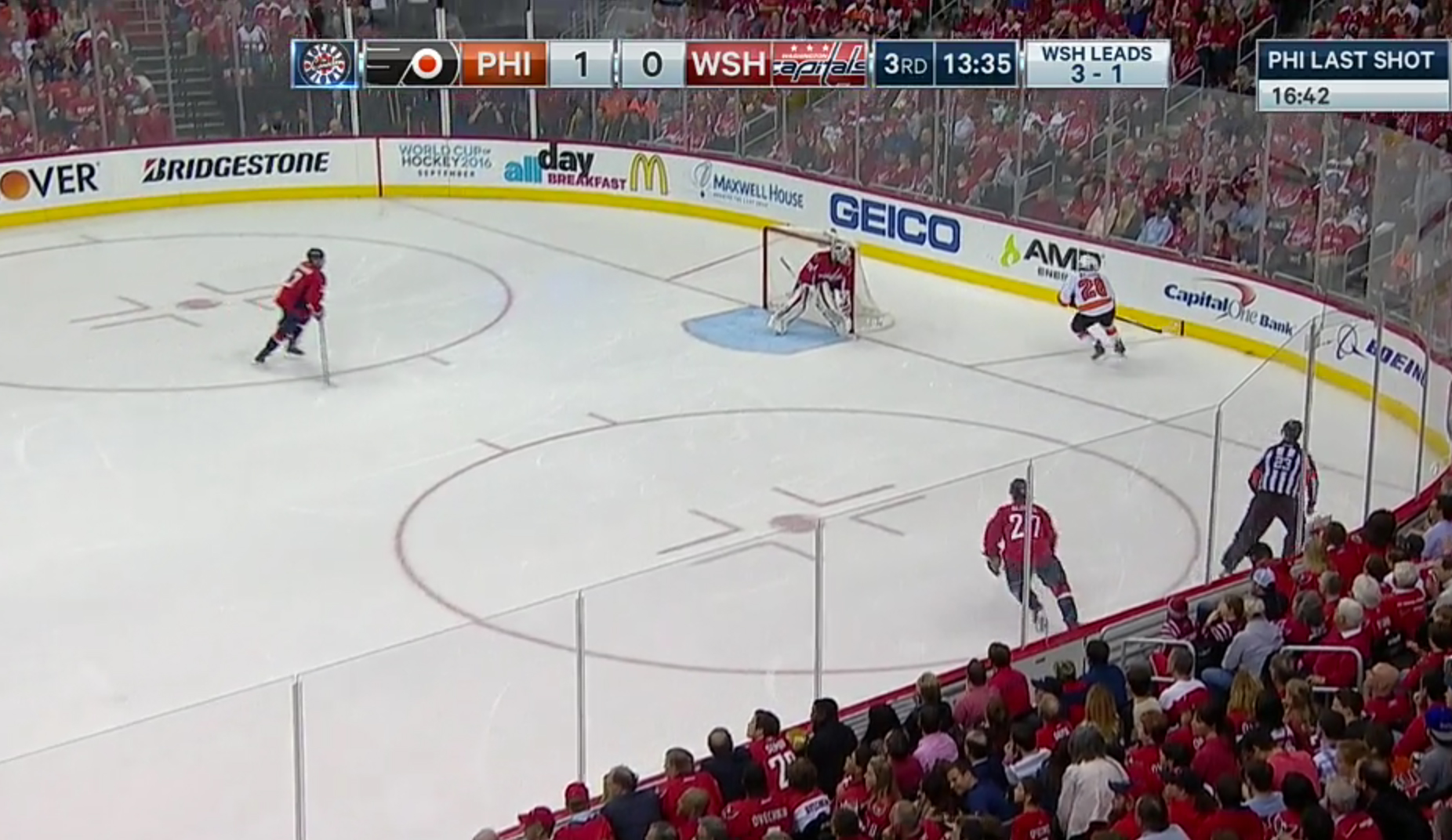 Michal Neuvirth was a rock for the Flyers, leaving Caps fans with nightmares similar to the ones they experienced in 2010 when Jaroslav Halak led the underdog Montreal Canadiens to a first round upset of the high-powered Capitals.
Philadelphia took Game 5 by a 2-0 score on the back of Neuvirth. While the Flyers were setting a franchise record for futility, Neuvirth set one for greatness.
Tune in to CBC at noon Sunday for Game 6 of what has become a very compelling series.