Alex Ovechkin is one of – nay, the best – goal scorer in the NHL today. The rate at which he converts ranks right up there among the all-time best. Don't agree? Check out this video from Steve Dangle last week, as he goes through an excellent explanation why.
It can be mind boggling to look closer at some of Ovechkin's stats. It seems like just yesterday he was breaking into the NHL, but 2015-16 will be his 30-year-old season. Through his nearly 10 seasons in the league, Ovechkin has put up some big, impressive numbers. Here are four you may not know about.
---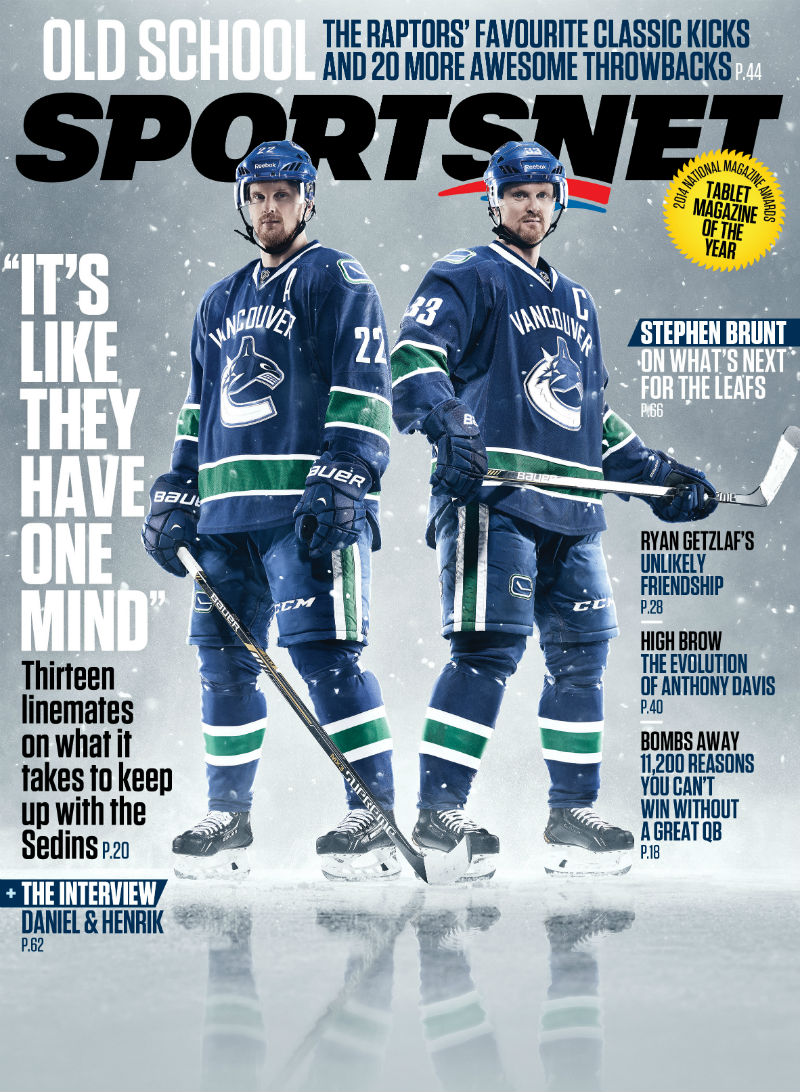 ATTENTION Rogers and Shaw customers.
Already enjoying Sportsnet ONE? Now get access to digital editions of Sportsnet magazine at no extra cost.
---
1. Fifth player to score 30 goals in 10 straight seasons
On Sunday, Ovechkin scored goals 30 and 31 this season, making him the league leader in goals. That's special enough. But by hitting the 30-goal plateau this year, Ovechkin became just the fifth player in NHL history to hit that mark in each of his first 10 seasons. The only others to do it are Mike Bossy, Mike Gartner, Wayne Gretzky and Jari Kurri – all Hall of Famers.
And keep in mind, Ovechkin kept the streak going through a lockout-shortened 2013 season, scoring 32 goals in 48 games.
2. His ranking on the all-time GWG list
Ovechkin is about halfway through his NHL career, unless he ends it early to go play in the KHL later on, so he's still got a lot of time to pile on his career totals. But he's already in a tie for 32nd on the all-time game-winning goals list! Ovechkin's 75 game-winners are more than Marcel Dionne, Mario Lemieux, Kurri and Alex Mogilny. At this pace, he could take a run at 100 career game-winning goals in the next three seasons, which would get him into the top six all-time in his early-30s.
3. How truly great his 65-goal season was
In Ovechkin's third NHL season he exploded with an incredible 65 goals in 82 games. It was the first time anyone had hit 60 goals since 1996 when the Dead Puck Era hit. In history, Ovechkin's 65 goals were tied for the 23rd-most ever in a single season.
But when you look at that season through the lens of "Adjusted Goals," a stat kept by hockey-reference.com that tries to put all the different eras of hockey on a level playing field, Ovechkin's season ranks as the second-best for a goal scorer all time. Better than Lemieux in 1988-89, better than Gretzky in 1981-82. The only player whose goal adjusted mark is better than Ovechkin's is Brett Hull and his 86-goal 1990-91 season.
4. His goals per game compared to past greats
As Dangle explains in the video above, Ovechkin averages 0.62 goals per game to this point in his career, with 453 scored in 729 games. That's good enough for sixth all-time. Mike Bossy, Mario Lemieux and Pavel Bure are the only modern players with a GPG rate better than Ovechkin's, and the other two, as Dangle says, "were born in the 1800s." He's bound to slow down from that pace at some point in his career, but if he stays healthy and in North America, it makes Ovechkin a very realistic candidate to reach 700 goals in his career.
But, you know, he was minus-35 last season…