WINNIPEG — Tyler Myers stands in front of his stall in the Winnipeg Jets dressing room, straight-faced, one hand on his hip. He's wearing Jets-issued flip flops, sweat pants and a zip-up hoodie. His sweaty blonde hair is combed back.
 
He's remembering how excited this team was to get to overtime.   
STANLEY CUP PLAYOFFS: | Broadcast Schedule
Stanley Cup Playoffs Fantasy Hockey
New Sportsnet app: iTunes | Google Play
 
"Somebody gets to be the hero." That's what everybody in the Jets dressing room was saying, between the third and overtime, when Game 3 between Winnipeg and Anaheim was tied at 4.
 
"We were hoping it would be on our side," Myers says. "It didn't go that way."
 
The 25-year-old defenceman is, like every Jet who faces the media Monday night, gutted. It doesn't matter that he had a hell of a game. Myers scored Winnipeg's first power play goal of this first-round series, his first goal of the playoffs.
The bad news/good news
Monday's overtime loss in Winnipeg is devastating, beyond the fact it means the Anaheim Ducks are up 3-0, beyond the fact it robbed what might be the loudest fan base in hockey of a playoff win that it's been waiting 19 years for, beyond the fact it might mean we only get to see one more game of what is at times the best end-to-end and exciting series of the post-season. And that's because Winnipeg addressed a lot of problems it had in Games 1 and 2, and still, it didn't result in a win. As Myers put it: "I don't think we have to change much."
 
The Jets converted on the power play for the first time in this series. The Ducks didn't score on the power play this game—also for the first time in this series. The Jets got production from their top line, when No. 1 centre Bryan Little hammered a slap shot, top corner, to give them a 4-3 lead in the second period, which they held onto heading into the third. Before that, Blake Wheeler beat Ducks goalie Frederik Andersen on a wrist shot. He skated toward the Jets bench, asking the crowd for more via his gloved hand, and they delivered.

 
Ah, the atmosphere
The atmosphere was unreal. Not once Monday did the NHL's smallest venue feel that way. Even after the sudden overtime loss, when Rickard Rakell deflected a Francois Beauchemin point shot, the fans—at least the ones who didn't immediately stand up and leave after the OT goal—broke out into a "Go Jets Go" chant.
 
The game-day attire was something else. More than a few fans showed up in bathrobes, because they're white, and this was the Whiteout. One woman wore her wedding dress, the same short-sleeved and slightly embroidered number she sported not only on her wedding day, but during the Whiteout 19 years earlier when the Jets lost their team. (She said it still "barely" fits.) And she wasn't the only bride there.
 
The most popular uniform in the crowd was the $6 white onesie you'd wear if you were doing a big painting project. There were white wigs, fake white beards, painted white heads, painted white moustaches —you name it. One guy dressed all in white had a rubber ducky attached to a noose. He kicked that duck frequently.
 
Atmosphere-wise, you could say at times the MTS Centre sounded like a lot of NHL rinks during exciting times in the playoffs. But few sustain the noise the way Winnipeg fans did. And few had the history you could feel in Winnipeg.  
The pre-game highlight: A guy in a Ryan Getzlaf jersey walked through the concourse at MTS Centre, a Ducks flag around his shoulders like a cape, a Ducks mask on his head. You heard a lot of 'What the F—!' from the crowd, when they saw that guy.  
When the game started, the fans cheered off-sides and icings like some rinks might cheer goals. Pre-game, commissioner Gary Bettman called the energy in the city "palpable." It was definitely palpable.
---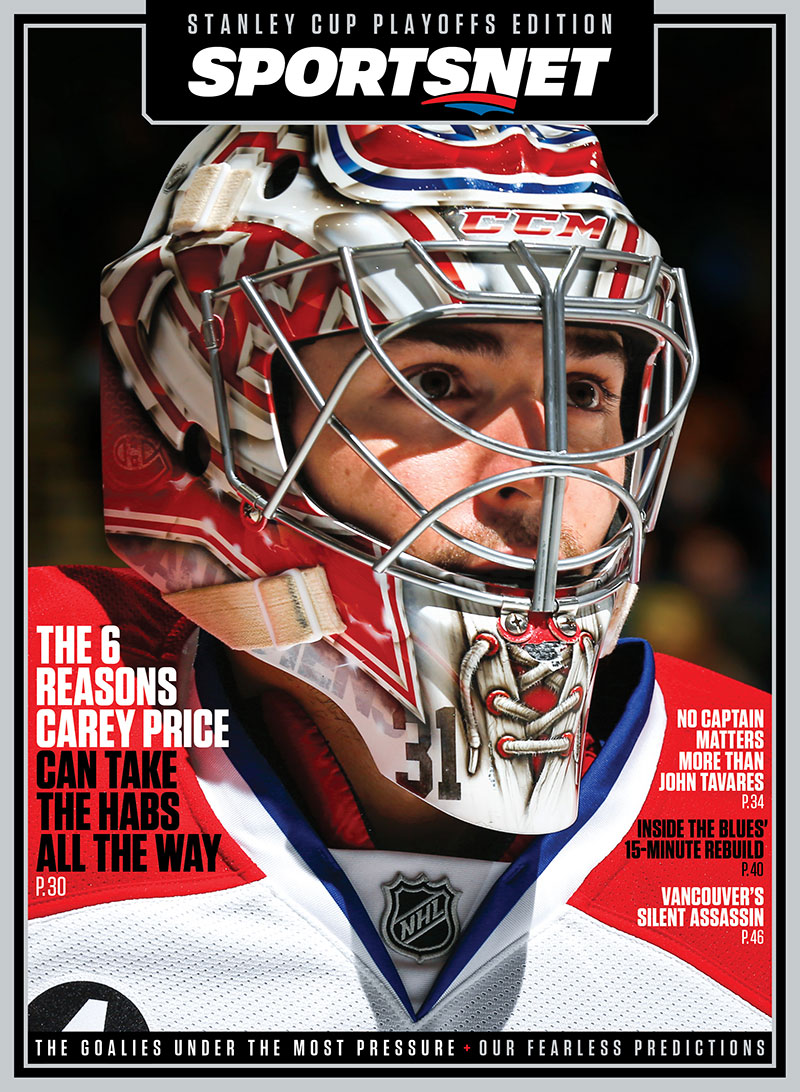 Sportsnet Magazine Stanley Cup Playoffs
Edition: The six reasons why Carey Price can take the Montreal Canadiens all the way. Download it right now on your iOS or Android device, free to Sportsnet ONE subscribers.
---
 
Everybody (in Winnipeg) hates Kesler
"Kesler Sucks" signs were popular. "Kesler Sucks!" might've been the second-most popular chant of the night, second only to 'Go Jets Go!' And there were taunting "Keeeee-sler" jeers.
 
But here's the thing: Ducks coach Bruce Boudreau says Kesler feeds off that stuff. "This is when he's good," Boudreau says. "When the crowd's on him. He loves that."
 
Maybe the Kesler Sucks signs should stay at home for Game 4 on Wednesday at MTS Centre, the do-or-die contest. (Another note: Corey Perry is not a fan favourite here in Winnipeg. He was booed during warmup, and a lengthy 'Katy Perry' cheer happened in the third period, though that's probably not an insult: She's a bigger star worldwide, and she can pull off blue hair).
It was much less playful in the Jets' locker room, post-game, of course. Blake Wheeler, owner of Best-Celebration-Of-The-Night, had a straight-brimmed blue Jets ballcap on after the game, and he was all business. Same with Adam Lowry, the Jets' leading point-getter in these playoffs, and Little, who got his first playoff goal.  
"It's kinda been the story of the series," Little said. "We can't seem to get a bounce against these guys. Again, that late goal in the third kinda killed us."  
Myers looked ahead to Game 4 on nearly every question he was asked. "I don't think anyone's gonna come into Game 4 with any shaken confidence," he said. "Tonight, we played a hard game and we're gonna come out the same way."  
He also points out the Los Angeles Kings came back from an 0-3 hole in the first series, en route to the Stanley Cup last year. "We're certainly not ruling ourselves out," he says. "We're gonna come out in Game 4 and play our hearts out."