Corey Perry sure knows how to wreck a party. Not to mention a mighty good narrative.
With Winnipeg poised to celebrate not only the return of its Jets to the Stanley Cup playoffs on Thursday night, but also the first playoff win in the history of the Jets/Atlanta Thrashers franchise, Perry decided to spoil all the fun, with help from his good buddy Ryan Getzlaf.
STANLEY CUP PLAYOFFS: | Broadcast Schedule
Rogers GameCentre LIVE | Stanley Cup Playoffs Fantasy Hockey
New Sportsnet app: iTunes | Google Play
Together, that tandem combined for seven points and the Anaheim Ducks did what they do best in Game 1 of the Western Conference best-of-seven series against Winnipeg, namely charge from behind in the third period and win a closely contested hockey game.
The 4-2 triumph not only helped the Ducks draw first blood in the series, it put an end to any notion that the Jets, by virtue of a compelling second half in which they charged to a playoff berth ahead of the defending champion Los Angeles Kings, would continue holding that magically hot hand into the second season.
The contest in Orange County was a bruising affair that featured 83 official hits, the second-highest total (Montreal-Ottawa combined for 86) on the opening two nights of the 2015 Stanley Cup playoffs. Both teams can comfortably play that game, but the question for Winnipeg is whether they can do so while maintaining composure and staying out of the penalty box.
For 39 minutes and 27 seconds on Thursday night, the answer was yes, and the Jets had earned a 2-1 lead on goals from Adam Lowry and Drew Stafford. Paul Maurice's squad didn't take a single penalty over that time. But then Mark Scheifele was whistled for roughing on Ryan Kesler in front of the Anaheim net, a minor penalty that probably was created more by Kesler's legendary head-snapping prowess than any particular violence on the part of the Jets centre.
At any rate, Anaheim cashed in early in the third when Perry's lightning quick hands allowed him to flick home a loose puck in the Winnipeg crease. But it wasn't just that goal that changed the game. It was the fact the score came near the end of a power play during which the Ducks exerted pressure while Perry and Getzlaf seemed to finally get their feet, hands and imaginations going.
That continued when Winnipeg's Ben Chiarot took a penalty for high-sticking Anaheim fourth liner Chris Wagner shortly thereafter. The Ducks didn't score on that power play, but the rink was tilted in Anaheim's favour, and Perry and Getzlaf were no longer non-factors as they'd been through the opening 40 minutes.
Perry then scored from Getzlaf at 13:21 to give the Ducks the lead, a goal that required confirmation from Toronto hockey ops after more than a minute of play had elapsed after Perry's second attempt just crossed the goal line.
Just over three minutes later, while Michael Frolik was off for a rather thoughtless boarding penalty, Getzlaf scored to make it 4-2, which turned out to be the final score.
That left the Jets/Thrashers 0-5 all-time in the post-season, and after 6,927 days of waiting in Winnipeg since the last Stanley Cup playoff contest involving the Jets, it also left Winnipeg hockey fans with more waiting to do before they can celebrate their team's return to the big leagues with a victory.
Frederik Andersen, with 25 saves, outdueled Ondrej Pavelec, who faced 33 Ducks shots, but the third period lesson administered by Anaheim suggested that not only will Winnipeg have trouble keeping Perry and Getzlaf under control for entire games, Jets attackers may have difficulty creating offence when it matters against a mobile Anaheim defence.
The Jets scored twice in the opening 25 minutes, then not again. By the third, they were having trouble putting sequences of passes together to create offence, at least when they weren't expending all kinds of energy killing penalties. All that seemed very much under control for 39 minutes got out of control in a hurry.
Game 3 is at Winnipeg's MTS Centre on Monday, a White Out occasion so very many are looking forward to – a historic night. But Game 2 on Saturday looms as more important now, given that teams which fall behind 2-0 in playoff series generally don't come back.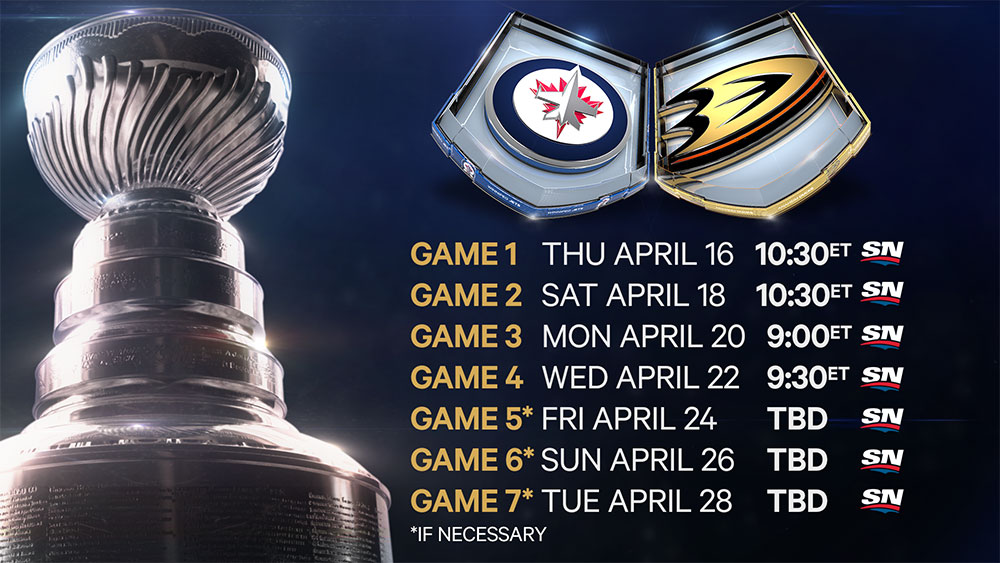 The Jets haven't lost momentum, not yet. But Pavelec was outplayed by Andersen, while Getzlaf and Kesler were physically dominant down the middle against Bryan Little and Scheifele, and Anaheim's 28th-ranked power play produced a pair of goals.
Winnipeg now needs to dig in for a long, drawn out struggle.
The team of destiny narrative was charming, particularly to all those Winnipeggers who remember the pain of losing their NHL club in 1996.
But the Ducks have a narrative of their own, and it doesn't include losing this series.
---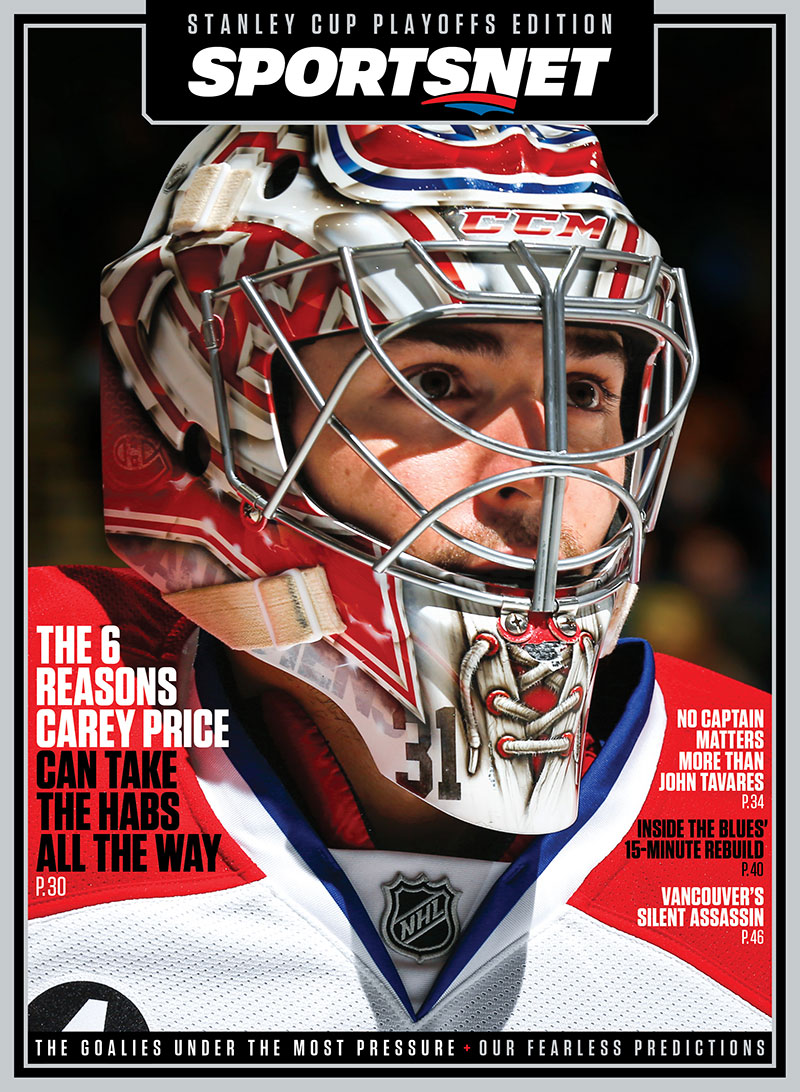 Sportsnet Magazine Stanley Cup Playoffs
Edition: The six reasons why Carey Price can take the Montreal Canadiens all the way. Download it right now on your iOS or Android device, free to Sportsnet ONE subscribers.
---