It seldom ends in a nice, neat package any more, because we are in sports Viagra era.
We live longer and our idols tend to perform at passable or better levels for longer periods of time because of better training, nutrition, medicine, travel and — with drug-testing often being half a step behind the cheaters — sometimes chemical intervention.
Go hard, don't worry about going home.
It's still said that if Wayne Gretzky can be traded, then anyone can be traded. True. The addendum is that if Gretzky can play out the string with the New York Rangers and St. Louis Blues, then anyone ought to be able to play out the string for whomever and for however long they want.
---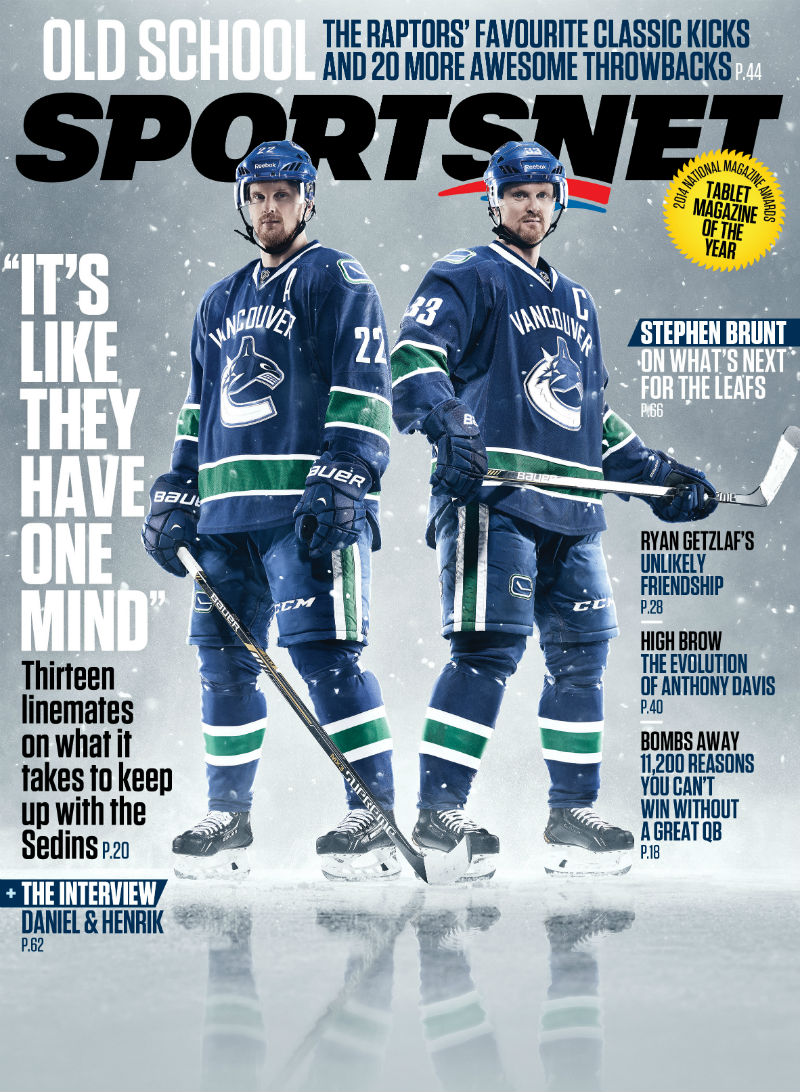 ATTENTION Rogers and Shaw customers. Already enjoying Sportsnet ONE?
Now get access to digital editions of Sportsnet magazine at no extra cost.
---
Still, watching Martin Brodeur retire from the NHL on Thursday surrounded by the logo and colours of a team for which he's played all of seven games seemed a little much, even by today's standards of disposability.
He's a New Jersey Devil — no, he IS the New Jersey Devils.
Brodeur deserves credit for being able to call his shot. He walked away from the game not because he was released or injured or slowed; and he was able, it seems, to get some closure with the Blues. A person who has been a good servant deserves as much.
Who are we to doubt that Brodeur means it when he talks about how the Blues welcomed him with open arms after he'd bided his time waiting for phone calls; that he means it when he says the Blues made him feel like "family," and how he was looking forward to perhaps earning his front-office chops with the organization.
Brodeur's retirement sparked an interesting conversation on my Sportsnet 590 The Fan radio show with Renaud Lavoie, TVA's rink-side NHL analyst who has known the Brodeur family for years.
Asked about the optics of Brodeur retiring as a member of the Blues — who brought him in as insurance when injuries struck goalies Jake Allen and Brian Elliott — Lavoie reminded me that the Devils traded for Cory Schneider before last season knowing that Brodeur was going to call it quits some time. While Brodeur had been around long enough to understand the common sense behind the move and seemed to play the good soldier, the move had the effect of also providing a sub-text to any farewell tour. It was a "the king is dead; long live the king," transition.
Lavoie drew a contrast between the way Brodeur went into his dotage and the manner in which the New York Yankees celebrated Derek Jeter's departure, seeming to give Jeter all the space he needed to go out the way he wanted.
There is a large element of truth to that comparison. Far from having Jeter's replacement at hand, the Yankees waited until Dec. 5 to trade for Didi Gregorius, handing him the reins once held by Jeter. It's true that as he aged and his performance deteriorated, the contract negotiations between Jeter and the Yankees became more contentious — we live in an age, after all, of increasingly quantifiable athletic abilities, and much of the Jeter legend in later years was based on difficult-to-quantify attributes of character — but the Yankees had a margin of security provided by the fact there was no salary cap in Major League Baseball. They could overpay their iconic shortstop, in other words, without worrying about ramifications at other positions.
Derek Jeter was never going to be a member of the Boston Red Sox.
Brodeur's announcement also dove-tailed, upon reflection, with an article in New York Times magazine on New England Patriots quarterback Tom Brady written by Mark Leibovich, another guest on The Jeff Blair Show who normally writes profiles of political and media figures. Leibovich was given remarkable access to Brady and his family four years after initially broaching the subject with Brady's agent, Donald Yee. Chief among the talking points was this line from Brady's father, Tom Sr., on how his son's Patriots tenure will end.
"It will end badly. It does end badly. And I know that because I know what Tommy wants to do," Brady Sr., told Leibovich. "He wants to play until he's 70 … It's a cold business. And for as much as you want it to be familial, it isn't."
---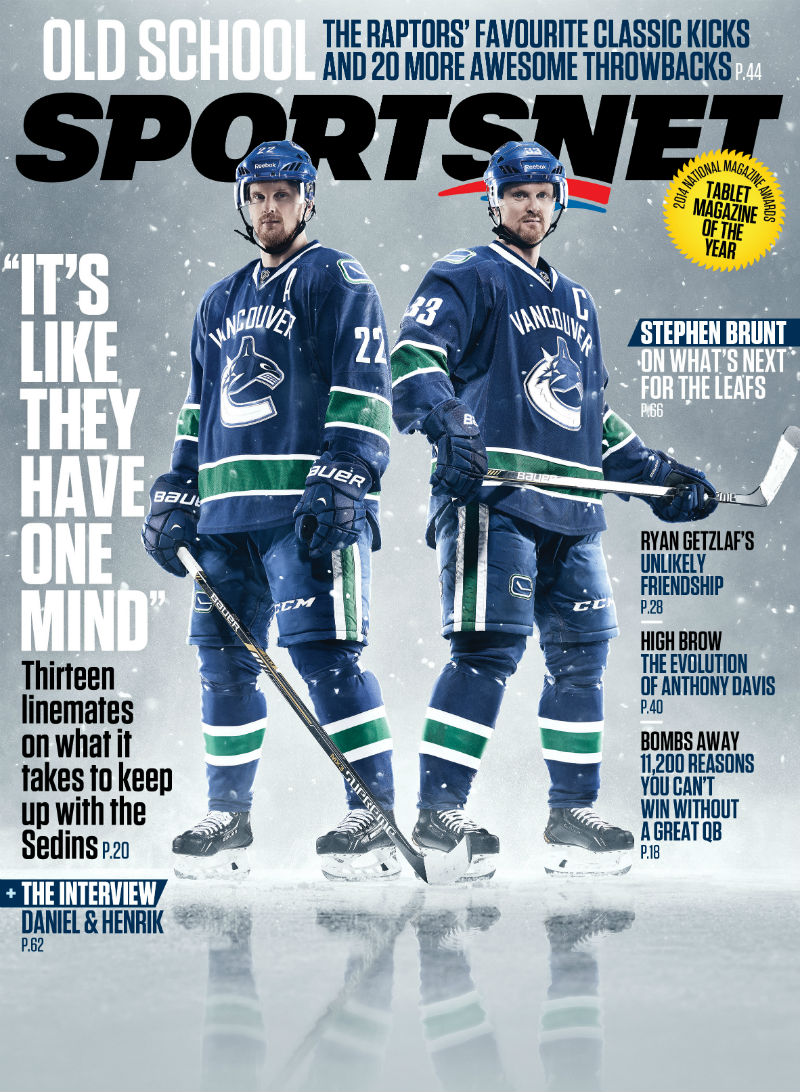 ATTENTION Rogers and Shaw customers. Already enjoying Sportsnet ONE? Now get access to digital editions of Sportsnet magazine at no extra cost.
---
The NFL, too, is a league with a salary cap, and as such the demands of fiscal prudence don't always jibe with the athlete's biological clock. We've already seen hints of this with Brady this season, when a slow start had critics wondering whether his time with the Patriots was running down and whether he would join the likes of Peyton Manning as a movable icon. It was a logical narrative path, given the fact the Patriots used the 62nd-overall pick in last May's draft to select Jimmy Garropolo, a quarterback out of Eastern Illinois.
Despite the fact Brady is chasing his fourth Super Bowl ring this Sunday, the Garropolo Watch is only three consecutive sub-par starts away from ginning up once again.
So what's the takeaway? I think we need to put aside the ideal of a player spending his entire career with one team. Martin Brodeur and the St. Louis Blues seem more like a dalliance than a marriage, but at least the player lowered the curtain when he wanted to.
That's the new best-case scenario, no?