The St. Louis Blues seemingly always find a way to bow out earlier than expected in the Stanley Cup playoffs, with their goaltending shouldering much of the blame in recent years.
Earlier this season, it seemed as if Jake Allen was finally poised to become the goaltender of the future for the Blues, but in the latter half of the season it has been Brian Elliott leading the charge, owning the highest save percentage in the NHL over that time to boot.
Both Allen and Elliott have been above average goaltenders this season, with Allen getting slightly more work overall, but the veteran has been pushing him out lately. So the question becomes: who should the Blues be looking at come playoff time?
To find out, we can look at which goalie has faced tougher shots this season, and who would be expected to save more come playoff time.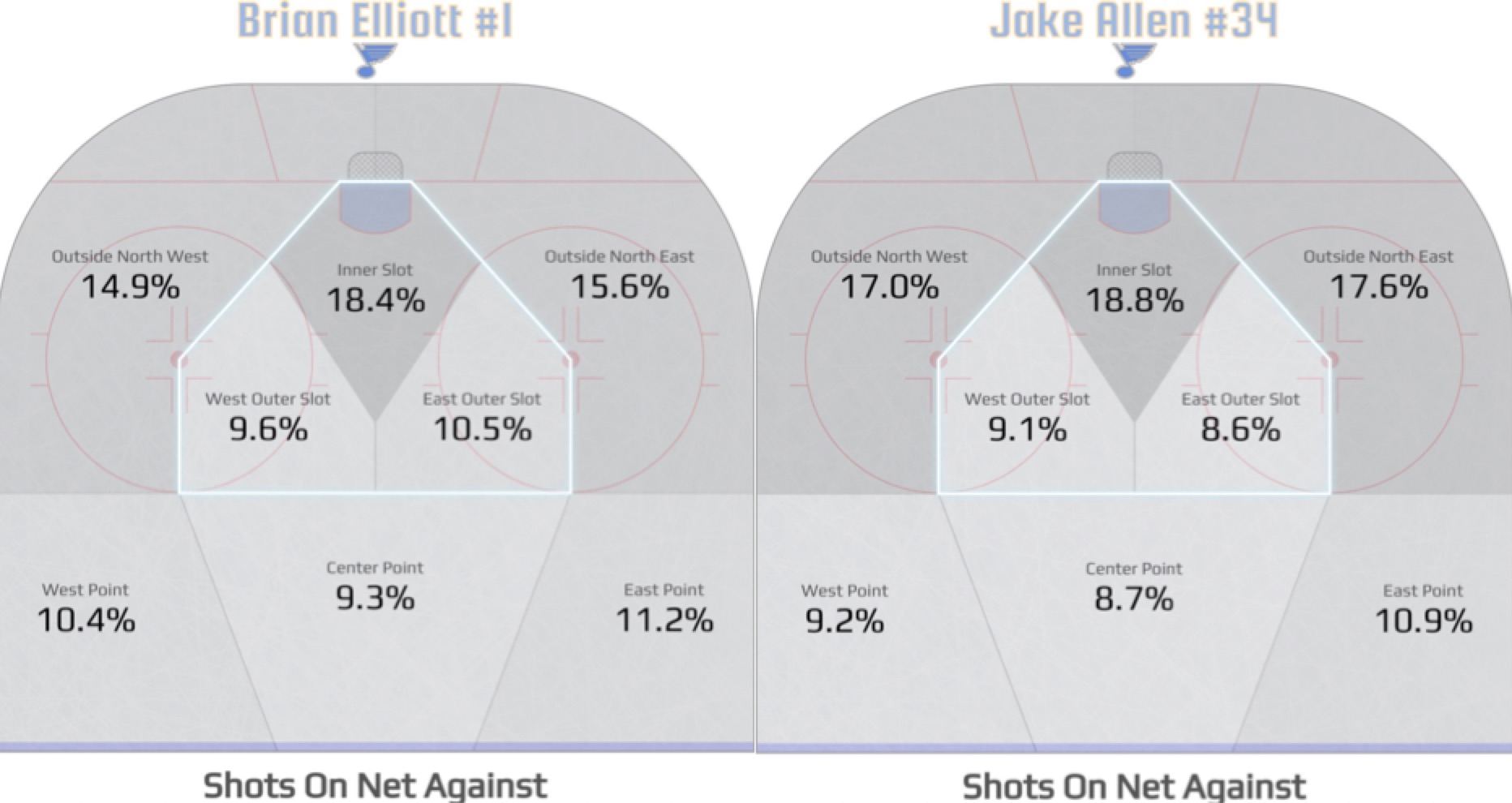 Allen has faced slightly more inner slot shots against, but fewer shots from the slot overall. When Elliott has played, the Blues seem to have a bit more trouble keeping shots to the outside. That said, the difference in expected save percentage between the two goalies is just 0.12 per cent, with Elliott facing the slightly more difficult shots.
What is surprising is that the Blues, a noted defensive team, give up more shots from the inner slot than average, hence their goalies have a lower than league average expected save percentage.
The Blues give up the eighth fewest shots against at even strength, but are only average in all situations, ranking 14th, so maybe their reputation as a defensive team has been slightly misplaced this season.
The other big factor to consider here is inner slot save percentage, which is just 75.5 per cent league-wide. Almost half of all goals in the NHL are scored from the inner slot, so how a goaltender performs there is a huge indicator of the chances they give their team to win.
Calculating expected save percentage versus actual save percentage, we get relative save percentage as a measure of goaltender performance above replacement level, and we can do the same for inner slot save percentage.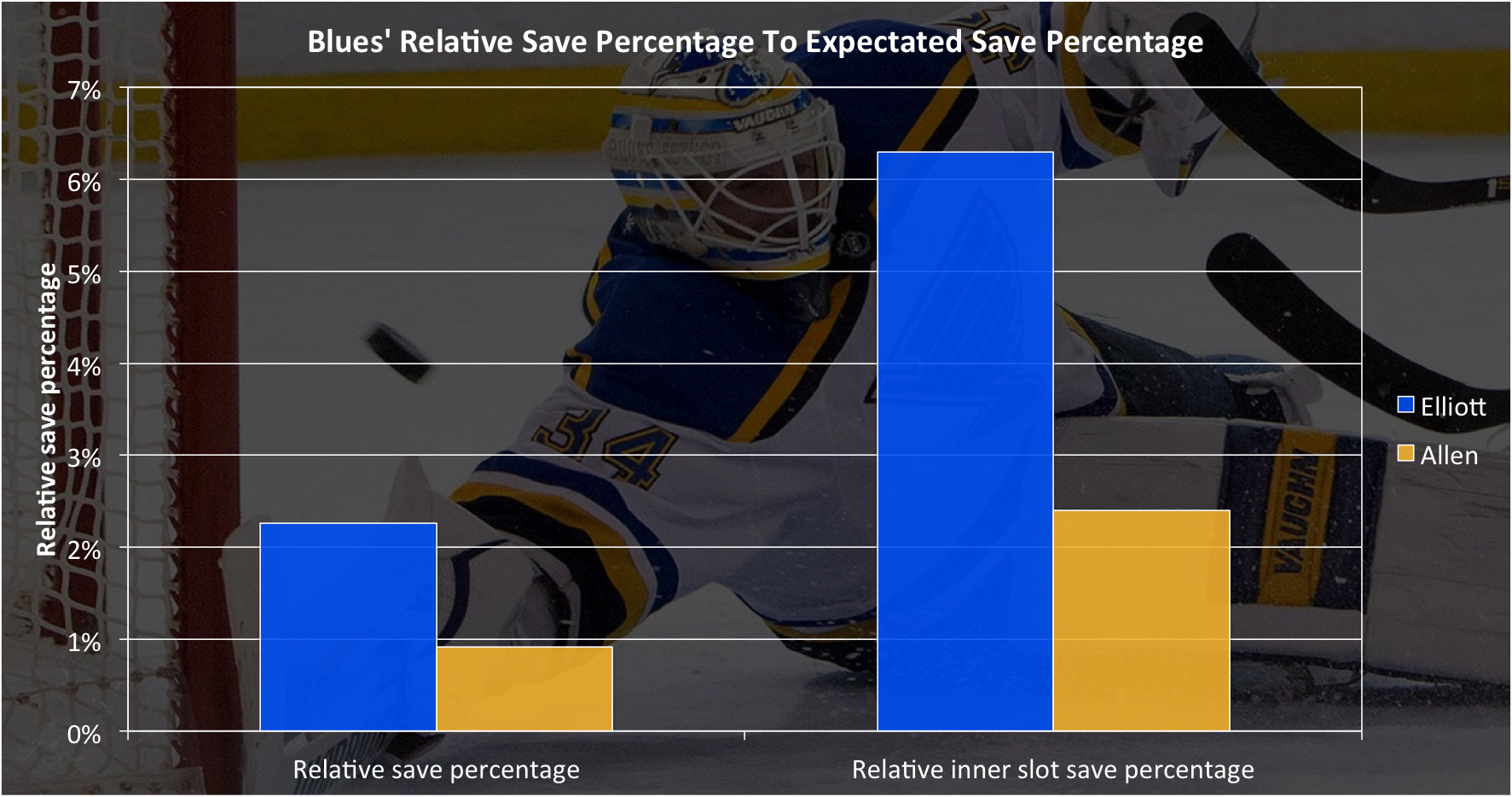 Both goalies are good bets to be positive contributors, but Elliott has been incredible, especially lately. Sometimes riding the hot hand can be a bad decision with goaltenders, but there's enough data here to suggest that right now, Elliott is the superior bet going into the playoffs.