Their window is closed.
That's a phrase you hear a lot around the NHL, especially at this time of year. When a team's window is closed, it means they're no longer a real threat to win the Stanley Cup. Maybe they won a Cup or two, but now those days are gone for good, and it's time to figure out what comes next.
It's the sort of thing we say a lot. Probably too much. Over the last few years, there may not have been a team we said it about more than the Washington Capitals. Even as the team was winning back-to-back Presidents' Trophies in 2016 and 2017, their constant playoff failures made it clear that something was wrong. After last year's devastating loss to the Pittsburgh Penguins, we wondered what they would do next and struggled to find a good option. There was talk of trading Alexander Ovechkin, and the Caps didn't exactly deny that they were thinking about it.
Ovechkin was well into his 30s. Nicklas Backstrom was almost there, and Braden Holtby wasn't far off. The expensive core that had been so dominant in the regular season but always come up small in the playoffs was old enough that we knew what we were getting. They'd tried, they've come close, but they failed. And now some fans figured it might be time to burn it all down. The window was well and truly closed.
Except, of course, that it wasn't. As the Caps' summer-long Stanley Cup celebration wears on, it's fair to wonder if some of us are a little too eager to declare that a team's window has slammed shut. Maybe they stay open longer than we thought. Maybe they can even be reopened.
And if that's true, then what other NHL teams might we be wrong about? Today, let's look at eight teams around the league that, to at least some extent, have received the "your window is closed" treatment from the hockey world. If we were wrong about the Caps, could we be wrong about these teams too?
Why their window seems closed: The Blackhawks may be the best team of the salary cap era, winning three titles in six seasons. But the last of those came in 2015, and they haven't won a playoff round since. Even worse, the trend in the wrong direction is hard to miss: They dropped a seventh game to the Blues in 2016, were swept in 2017, and didn't even make the playoffs this year.
What's worse, the three-year stumble coincides with the matching $10.5-million extensions for Jonathan Toews and Patrick Kane kicking in.
Combined with Duncan Keith and (especially) Brent Seabrook, that suggests that the Hawks just have too much money tied up in an aging core, and even Stan Bowman won't be able to find enough cheap depth to get this team back into the title picture. Even getting back to the playoffs seems like a long road right now.
Why it might not be: As bad as this season was, this is still the same core that won three titles. They're older, sure, and in today's NHL that can matter a lot. But the veteran talent is there, and younger pieces like Brandon Saad, Alex DeBrincat and Nick Schmaltz are on hand to support and maybe even eventually supplant the old-timers.
And remember, the 2017-18 season really went off the rails when two-time Cup winner Corey Crawford was out of the lineup. If he's back and healthy, this team doesn't look all that different from the one that finished first in the Central in 2017.
Bottom line: The Blackhawks seem like they've got a long way to go, especially now that the Jets and Predators have emerged as Central juggernauts. But would anybody be surprised to see them rebound into the playoffs next year? And if so, are we sure we want to count them out as legitimate contenders?
Why their window seems closed: A lot of what we just said about the Blackhawks could apply to the Kings too. They won multiple titles, but the last of those came years ago, and they haven't won a playoff round since. In fact, in four years since their 2014 championship, the Kings have only won a single playoff game. Their core is getting older and more expensive, including a Toews-like extension for Anze Kopitar. Oh, and there's at least a chance that Drew Doughty could be leaving in 2019.
Why it might not be: Let's assume that Doughty sticks around, since all signs point in that direction. His new deal will be expensive, and will tighten the screws on the Kings' cap even more than it already is. But it will keep the core together, and unlike in Chicago, this team is at least coming off a decent season. They made the playoffs, Kopitar played at an MVP level, Dustin Brown rediscovered his game, and Jonathan Quick still looks like a guy who can steal a series or two.
Bottom line: Another advantage the Kings hold over the Blackhawks: the Pacific Division doesn't seem all that scary, so a return trip to the playoffs seems like a good bet. Once they're there, some of that old Quick magic could take them a long way. All the way to another Cup? That seems unlikely, but it seemed that way in Washington too.
Jeff Marek and Elliotte Friedman talk to a lot of people around the hockey world, and then they tell listeners all about what they've heard and what they think about it.
Why their window seems closed: If any team can challenge the Capitals for most times hearing that their window had slammed shut, it's the Sharks. Even their own GM got in on the act, promising a rebuild. A year later, their owner was writing a rambling letter to fans in which he all but conceded that they needed to start over.
Why it might not be: That was three years ago, and the rebuild never really came. In fact, the Sharks went all the way to the final in 2016. They followed that near-miss with seasons of 99 and 100 points. In a Pacific Division that was just won by an expansion team, that kind of season is good enough to get you to the playoffs, and maybe further.
The big question in San Jose is what the roster looks like on opening night. They said goodbye to Patrick Marleau last year, and could do the same with Joe Thornton this year. Maybe you argue that the window really did close on the old core, and that a new one is taking its place. But with cap space to spare and rumours that the Sharks will be aggressive in free agency, the team could add some major talent. Maybe even John Tavares?
Bottom line: I'm done declaring the Sharks window closed. I've done it annually since at least 2014, and been wrong every time. Let's just pencil them in for another 100 points or so next year, two winnable Pacific Division matchups in the playoffs, and then see where that leads.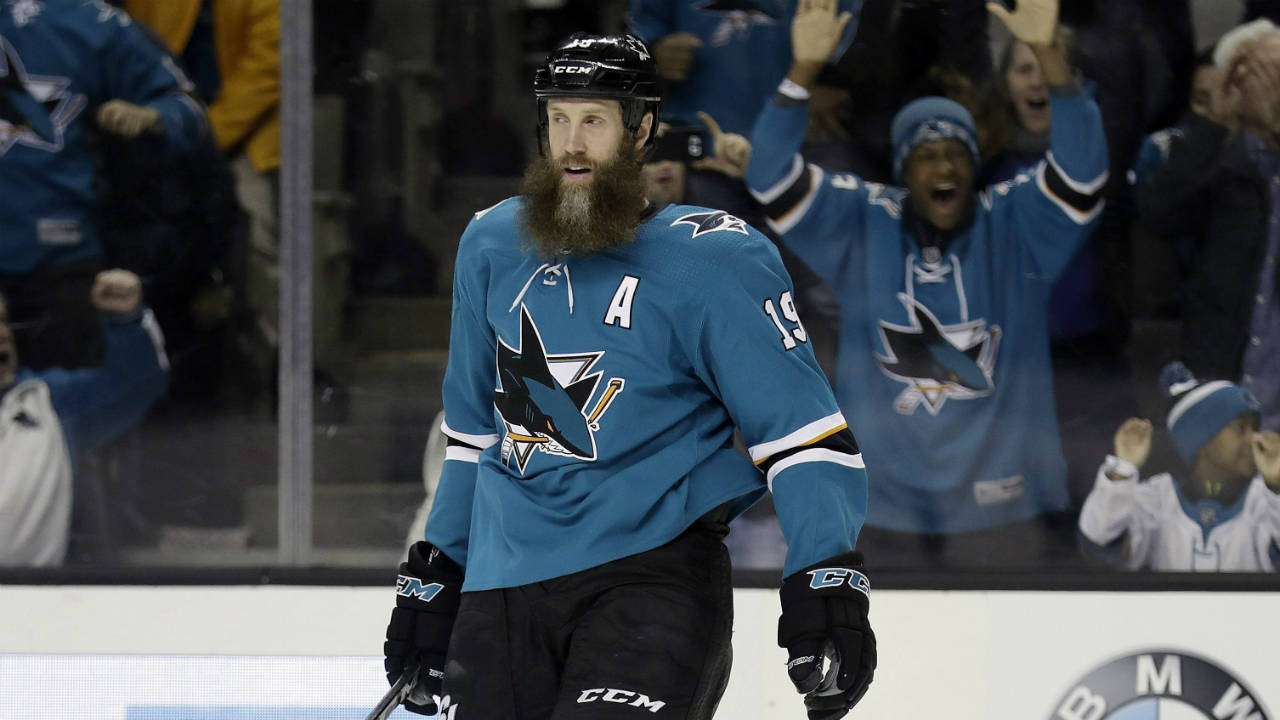 Why their window seems closed: Because general manager Jeff Gorton basically said it was. Not in so many words, exactly, but the message from last season was clear. The Rangers want to rebuild and were willing to start dismantling a playoff contender to do it. That's it. Window closed.
Why it might not be: While Gorton did indeed make some major moves at the deadline, including trading away Ryan McDonagh with a full season left on his deal, he didn't exactly strip the roster to the bone. As long as the team either can't or won't trade Henrik Lundqvist, this won't feel like an old-school rebuild.
That may not be a bad thing. There's still a lot of talent on this roster, including some left over from the team that went to three conference finals in four years between 2012 and 2015. They still have one of the best goaltenders in the world. And of course, this is still the Rangers, a team with plenty of money to spend and a history of chasing big name free agents. If they can skip a few steps on their way back contending, they might just do that.
Bottom line: "We're not rebuilding, we're reloading." You hear that all the time these days, usually from some GM who is very clearly rebuilding but doesn't have the courage to say so. But with Gorton and the Rangers, it feels like it might apply. Like with the Sharks, we can have a semantic debate over whether this is all part of one championship window, or whether an old one is closing while a new one opens. But either way, the Rangers could be back in the playoffs sooner than later, and once they're there Lundqvist gives them a good shot at beating anyone.
Jeff Marek and Elliotte Friedman talk to a lot of people around the hockey world, and then they tell listeners all about what they've heard and what they think about it.
Why their window seems closed: Despite being a team that consistently hovers around the 100-point mark for the last half-dozen years, the Wild never made it out of the second round. Now they've fired their GM, and there are whispers that coach Bruce Boudreau could be next.
Why it might not be: Wait a second… Good team, can't make it out of the second round, fires the GM, fires Bruce Boudreau… This is all sounding kind of familiar, right?
OK, so the Wild/Capitals similarities don't quite go as far as we might like. For example, we're missing the Presidents' Trophies, not to mention the multi-time MVP up front and the Vezina winner in net. It's not a perfect comparison. But it's at least worth remembering that off-ice changes don't necessarily mean a team has to hit the reset button and start all over. The Wild have been close to breaking through in the past. If they're being written off now, maybe that just sets up a 2018-19 surprise.
Bottom line: This one feels like a stretch, and Paul Fenton and the Wild might be better off just starting over. But it's possible that they can't, given some of the long-term contracts they're locked into, and they're already a playoff team. In fact, no team on this list had more points last season than the Wild, so in theory they have a shorter distance to climb to get to Cup contention.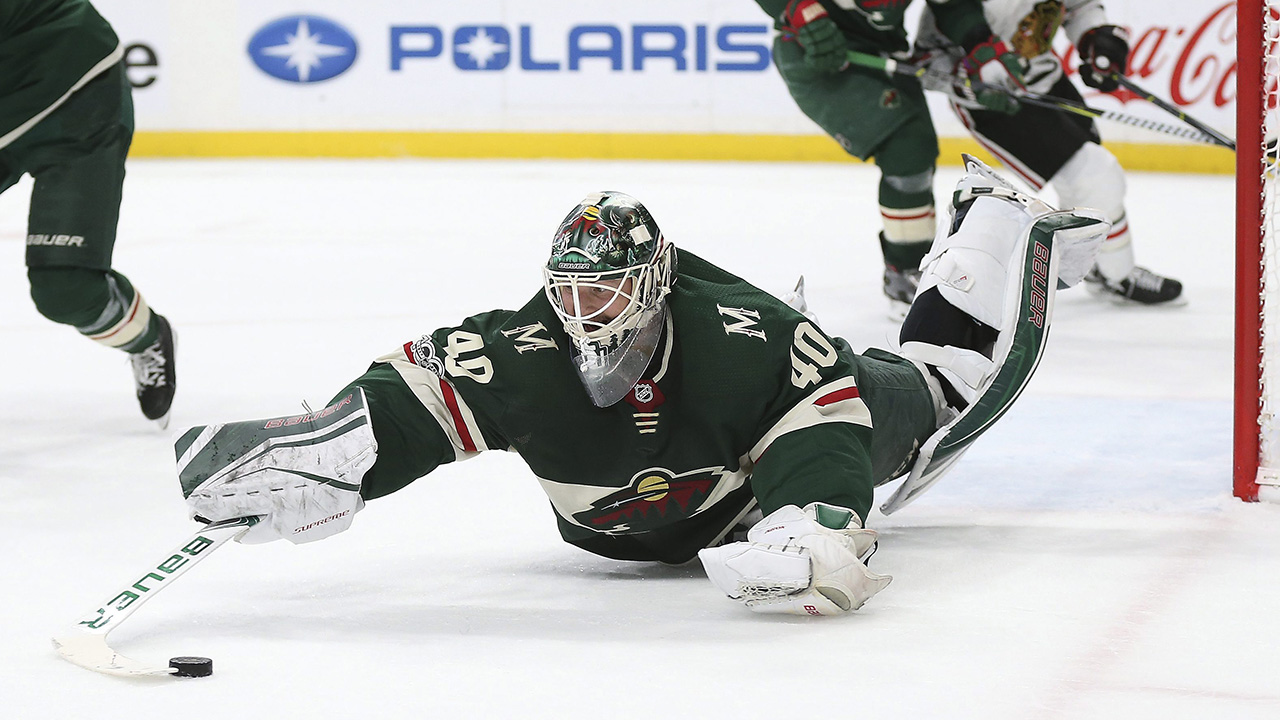 Why their window seems closed: They've had five straight years of 100-plus point seasons and six straight of finishing in the Pacific's top two. But they went out meekly in a first-round sweep to a rival, and the core of this team is old and (mostly) overpaid. At some point, you wonder if this team has just hit their ceiling – good, but never quite good enough.
Why it might not be: Of all the teams on this list, the Ducks feel the most like where the Capitals were last year. They've been consistently good for so long that at some point people start getting bored with always putting them on the contenders' list, and they wind up getting shuffled aside to make room for the latest new thing. But they've still got one of the better goalies in the league, a strong blue line, and some decent young talent up front. If Ryan Getzlaf and Corey Perry look like their former selves, are we sure the Ducks aren't the best team in the Pacific?
Bottom line: Getzlaf was great last year when healthy, so he could be back in the elite tier of centres with nothing more than some better injury luck. Perry is another matter, and he sure seems like a guy whose best years are well behind him. Still, we've seen unexpected rebounds from stars before, and it's at least possible the Ducks could be very good even if Perry is just an expensive third-liner.
Why their window seems closed: Last season was the fourth straight in which the Blues' points total dropped from the year before. This time, they missed the playoffs for the first time since 2011, and with the Central suddenly looking top-heavy, their path out of the division feels steep. Probably too steep.
Why it might not be: The Blues were one of the best teams in the league for a good chunk of the season's first half, and they only missed the playoffs on the season's final weekend while finishing with 94 points – that the same total that the 2016-17 Tampa Bay Lightning ended up with, and they were right back in the league's top tier quickly. Maybe the Blues could too… especially if Doug Armstrong stops trading away key veterans at the deadline, as he's done in each of the last two seasons.
Bottom line: The big problem in St. Louis has been in goal, where Jake Allen's inconsistency always seems to torpedo them at the worst possible time. Maybe he figures it out, or maybe they find a replacement who turns out to be a star – goaltending is voodoo and all that – but right now it's a major issue. Armstrong needs to figure out what exactly he's doing with this team, and he could decide to just start over. But even this season, they were closer to contending than you probably remember.
Senior Writer Ryan Dixon and NHL Editor Rory Boylen always give it 110%, but never rely on clichés when it comes to podcasting. Instead, they use a mix of facts, fun and a varied group of hockey voices to cover Canada's most beloved game.
Why their window seems closed: Um. [Holds up DVD of the 2017-18 season.] That probably covers it.
Why it might not be: This is easily the biggest reach on the list, and if you wanted to accuse me of stretching credibility in an effort to shoehorn in some Canadian content, I wouldn't blame you. But as hard as it may be to believe after what we saw last year, the Canadiens have still finished first in the Atlantic in three of the last six seasons. And it's not hard to spot the every-second-year pattern they have going here; if it holds, that would mean that they're contending again next year.
That seems farfetched to the point of silliness after a 71-point season. But they still have a goaltender who can be the best on the planet when he's right, a stud defenceman who can anchor a blue line when he's healthy, and enough young pieces that at least a few should exceed expectations.
Contending for a Cup in the short-term feels unlikely. But is it impossible?
Bottom line: It's probably impossible, yeah. Sorry Habs fans, we tried.