The NHL all-star game is this weekend, and the rosters are… well, they're fine. Maybe a few names that are mild surprises, sure, and there are probably too many Blackhawks, but there always are. Overall, the league did a reasonably good job of filling out the rosters this year.
That hasn't always been the case.
To be clear, there's really no such thing as a bad all-star. If you're on the all-star team, you can't be all that bad. Even if you really shouldn't be there, you're still a halfway-decent hockey player.
So no, the all-stars we're going to talk about today aren't bad. Let's come up with a more polite term for them. They're, uh, "differently qualified."
That works. Today, let's go through some of the more questionable picks over the years and see if we can put together a full roster of the oddest all-star picks in NHL history.
To do that, let's figure out how non-all-star-type all-stars end up on the team in the first place. Usually, the picks fall into one of a handful of categories:
• The late replacement: Somebody else was supposed to go, they couldn't make it, and you were available.
• The one-per-team rule: Most years, the NHL insists on having each team represented by at least one player. When a team is really bad, that can lead to some interesting choices.
• The ballot-box stuffing: Somebody gets voted in by an enthusiastic fan base and/or a small Baltic country.
• The weird format: When it's the traditional conference-vs.-conference or the current division-vs.-division format, things tend to go OK. When the NHL tried to more creative, things got weird.
• The Crazy Mike Milbury: We'll get to it.
One important note: For this team, we're not counting commissioner picks. For a few years back in the '90s, the commissioner could add a player or two to each roster after they were finalized. It was a way to recognize respected veterans whose careers were coming to a close, and it would feel wrong to pick on those guys. So that's why there's no Brad Marsh on our roster.
With that in mind, let's meet our team.
GOALTENDERS
John Garrett, 1983
Qualifications: The popular veteran (and current beloved broadcaster) had enjoyed a long career, first in the WHA and then in the NHL. But he wasn't exactly anyone's idea of an all-star, posting a career GAA north of 4.00, which wasn't great even in the offensive 1980s. When the Canucks acquired him in February, 1983, it was to serve as a backup to starter Richard Brodeur.
Category: The late replacement, with some one-per-team rule mixed in
Brodeur was supposed to be the Canucks' representative. That would have been an iffy pick in its own right, but somebody from Vancouver had to go and Brodeur was having a decent season. But he got hurt a few days before the game, meaning the league needed another Vancouver goalie to take his place. Garrett was the only option, even though he'd been a Canuck for less than a week and had only six wins on the year.
As a side note, Garrett played well in the game. In fact, legend has it that he had been voted MVP midway through the third. But then Wayne Gretzky scored four times, the vote was changed, and Garrett lost out on a free car.
Peter Sidorkiewicz, 1993
Qualifications: After a few years of steady work in Hartford, Sidorkiewicz wound up in Ottawa for the Senators' first season. Playing behind one of the worst teams in NHL history, he got shelled every night. When the all-star break rolled around, he had a record of 4-32-3 and a goals-against average of 4.40.
Category: One-per-team
Hey, somebody from Ottawa had to go. Most expected it be someone like Norm MacIver or Sylvain Turgeon. But instead it was Sidorkiewicz, a surprise pick that left bigger names like Ron Hextall and Tom Barrasso at home. Hey, think of it this way – who better to suit up in a game where nobody plays defence than a goalie for a terrible expansion team?
Craig Billington, 1993
Qualifications: He was midway through the only 20-win season of his career, and Martin Brodeur was still a year away from arriving as a full-time NHLer.
Category: No idea. This is the only pick on our roster where not one of the standard categories seem to apply.
It's fair to say that 1993 was a weird year for goalies, as Billington joins Sidorkiewicz on the Wales squad. Fun fact: A few months later, they'd be traded for each other.
Honourable mentions: Tim Cheveldae (1992), Manny Legace (2008), Rick DiPietro (2008)
DEFENCEMEN
Marcus Ragnarsson, 2001
Qualifications: He'd had 39 points as a rookie in 1995–96, finishing ninth in Calder balloting. That doesn't do much to explain what he was doing on an all-star team in 2001, but we'll take what we can.
Category: Weird format
Let's get this out of the way, because it's going to come up a few times. In 1998, to coincide with its foray into the Olympics, the NHL switched the all-star game to a North America vs. The World format. That was a neat idea, but in practice the league's pool of European players didn't quite have the depth to fill out a true all-star team most years, so there were years where they needed a few warm bodies to round out the roster.
Ragnarsson was one example, ending up on the 2001 team despite finishing the year with three goals and 15 points. There will be others.
Dmitri Mironov, 1998
Qualifications: He was coming off the best season of his life in 1996–97, when he racked up a career-high in Norris voting. Granted, that vote total was one – a single fifth-place ballot that left him tied for 18th – but it was probably one more than you had.
Category: Weird format
This is another one of those cases where The World needed blueline help, so the Anaheim blueliner got the call. But he'd get the last laugh — weeks later, he was traded to the Red Wings, where he won his only career Stanley Cup.
Petr Svoboda, 2000
Qualifications: He'd been a steady defensive defenceman going back to the mid-'80s (he was the first Czech player to reach the 1,000-game mark in the NHL), and this would be his last full season.
Category: Weird format
Did we mention that Team World had trouble on the blueline? It was kind of a thing. I promise we won't fill up this entire roster with Team World players. But let's just say that while Svoboda and his two goals weren't exactly a sexy pick, he wasn't even close to the weirdest choice for the 2000 World team. More on that in a minute.
Mike Komisarek, 2009
Qualifications: The hard-hitting defensive defenceman had won over some fans in Montreal with a handful of solid seasons.
Category: Ballot-box stuffing
When the city hosted the all-star game in 2009, they went to work packing the lineup with Canadiens. Not everyone was a fan — that year's voting was called "a lame joke" — but Habs fans went home happy, and Komisarek even managed to do something that hadn't been done in a decade.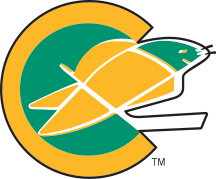 Doug Roberts, 1971
Qualifications: He was on his way to a season that would see him score just four goals and 17 points. But in fairness, he must have been pretty good in his own end. (Checks stats.) Welp, he was a -56.
Category: One-player-per-team
God bless the California Golden Seals.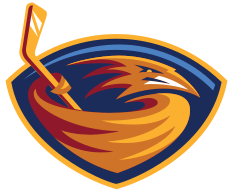 Petr Buzek, 2000
Qualifications: He had a pulse and could successfully convert oxygen into carbon dioxide. Other than that, you got me.
Category: One-per-team rule + weird format
So you're putting together the 2000 all-star team. The league is still doing the international format, so you know The World's blueline is going to be thin. And there's also this terrible expansion team in Atlanta you have to account for. Ah hell, might as well kill two birds with one stone and grab a Thrashers' defenceman. Do they have any good ones? No? How about a rookie nobody's ever heard of? Good, let's use him.
Honourable mentions: Garth Butcher (1993), Stephane Robidas (2009), Barry Gibbs (1973), Dave Langevin (1983), Nick Boynton (2004), Scott Lachance (1997)
FORWARDS
Zemgus Girgensons, 2015
Qualifications: Being Latvian.
Category: Ballot-box stuffing (international edition)
In fairness, Girgensons went to the all-star game in what stands as a career year. Unfortunately, that career year saw him manage just 30 points. Still, that was good enough for him to win the fan voting by a mile — with a little help from his home country of Latvia.
Why? Because Latvia just loves them some Zemgus Girgensons, that's why. He even has his own rap video.
Ken Schinkel, 1968
Qualifications: Schinkel would go on to have two stints coaching the Penguins in the '70s. But back in 1968, he was a 35-year-old veteran who was seven years removed from a career-best 13-goal season.
Category: One-per-team rule
This was the first year after expansion, and the Penguins had to send somebody, so Schinkel got the call. He made it the next year, too.
(By the way, you'll notice that this is the earliest pick on our team even though the annual NHL all-star game dates back to 1947. But while there were some questionable picks in the game's first two decades, nobody was truly awful back then. In a league where the all-star team was being drawn from just five teams, nobody was making an undeserved appearance based on the one-per-team rule, and ballot-box stuffing wasn't an issue because the internet hadn't ruined everything yet.)
Hector Marini, 1983
Qualifications: He played a full NHL season that year. I know that doesn't sound like much, but it was the only time he managed to do that in his career.
Category: One-player-per-team
Marini had won two Stanley Cups as a bit player with the Islanders before heading to the Devils in a trade, where he scored 17 goals during the 1982–83 season. That was enough to make him the Devils' lone representative. He'd be out of the NHL by the following season, and suffered a career-ending injury in the minors in 1985.
Espen Knutsen, 2002
Qualifications: A 10th-round pick in the 1990 draft who didn't find full-time NHL employment until he was 29, Knutsen put up a respectable 53 points for the expansion Blue Jackets in 2000–01. He didn't match those numbers the following year, but was still picked as a late replacement for an injured Jere Lehtenin.
Category: Weird format + late replacement
See, the World format didn't just result in odd blueline picks. Unfortunately, Knutsen's NHL career derailed shortly after his appearance in this game due to injury and tragedy. This was his last full season in the NHL.
Denis Dupere, 1975
Qualifications: He was closing in on 20 goals at the time. That wasn't much in the mid-'70s, but on one of the worst teams in pro sports history, it was enough.
Category: One-player-per-team
The 1974–75 Capitals were bad. How bad? They lost 37 straight road games, then celebrated their only win by passing a garbage can around like the Stanley Cup. The rules said they had to send somebody to the all-star game, so Dupere got the call. He was traded to the Blues a few days later.
Kelly Kisio, 1993
Qualifications: The veteran enjoyed a career season with the second-year Sharks, ending up scoring at a point-a-game pace. Granted, that wasn't much to get excited about during the madness of the 1992–93 season, but it was enough.
Category: One-player-per-team
Kisio would pick up an assist on Pavel Bure's goal with a minute left in the third to cut the Wales lead to 16–5. Unfortunately, the comeback fell just short.
Mike York, 2002
Qualifications: After playing for Team USA in that year's Olympics, York used the genie's second wish to ask for an all-star appearance.
Category: Late replacement
Honestly, York was probably better than you remember him being; he finished this season with 61 points. Those aren't exactly all-star numbers, but when Rangers' forward Eric Lindros got hurt, York was picked to replace him.
Marco Sturm, 1999
Qualifications: He was coming off a 30-point rookie season, and was on his way to breaking out for all of 38 points as a sophomore.
Category: Weird format
Yep, it's the World Team thing again. Hey, at least he was eventually traded for an MVP.
Mike McPhee, 1989
Qualifications: He was a dependable checking forward who could also chip in 20 goals a year. In the 1980s, that basically made you Patrice Bergeron.
Category: Late replacement
McPhee got the call after Mats Naslund was hurt. As it turns out, he wouldn't even be the weirdest Canadiens defensive forward to be named to the team. That would come two years later….
Brian Skrudland, 1991
Qualifications: Skrudland was a well-respected defensive forward, pretty much exactly the sort of player who almost never gets all-star consideration even though you could argue he deserves it.
Category: Crazy Mike Milbury
And we finally get to Mad Mike. Milbury was the coach of the 1991 Wales Conference team, and back then the coach was solely responsible for filling out the lineup. Milbury decided that players like Skrudland deserved all-star consideration. So that's what he gave him, despite protests from those who felt like Skrudland didn't have the numbers to warrant the pick.
Skrudland gets an asterisk here since he got hurt and didn't actually play in the game (although he did get to pose for a sweet photo).
The pick took some heat, but come on — Skrudland was a half-decent player. After all, it's not like Milbury went and put some face-punching enforcer on the team.
Chris Nilan, 1991
Qualifications: Oh.
Category: Crazy Mike Milbury
Yep… Milbury's off-the-book selections didn't stop with Skrudland. He also added Nilan, the notorious tough guy who at the time was a member of Milbury's Bruins.
The coach justified the pick by pointing to Nilan's work ethic and his willingness to do a job that (at the time) was considered crucial to a team's success. But he was widely ripped for the move. And even though Nilan, like Skrudland, ended up missing the game, the NHL decided that enough was enough; this was the last year that all-star coaches had sole responsibility for choosing the rosters.
And rightly so… enforcers don't belong on all-star teams, right fans?
John Scott, 2016
Qualifications: Absolutely none. That was the beauty of it.
Category: Ballot-box stuffing + weird format
You know the story by now. What started off as a half-prank, half-protest ballot-stuffing campaign by fans somehow morphed into something more, and by the end Scott was an international hero. It all made for the most unlikely all-star story in the history of hockey, or any other sport.
Not only does Scott make our team — we're naming him captain.
Honorable mentions: Yanic Perreault (2007), Donald Audette (2001), Bob Kudelski (1993), Nick Libett (1977), Miroslav Frycer (1985)