Sean McIndoe (aka Down Goes Brown) will be contributing to sportsnet.ca on a regular basis. Follow him @DownGoesBrown
Last week's GM meetings brought plenty of talk about expansion, with the league presenting an early plan for what an expansion draft might look like. If and when we do get a draft, it will be the first one the league has held since 2000, and the NHL's new plan looks an awful lot like what we had back then.
Let's take a moment to remember what the NHL was like in 2000. There was no salary cap. Games could end in a tie, but not a shootout, and the standings had four columns. Gary Bettman only had one lockout under his belt. The Thrashers were in Atlanta, the Jets were on hiatus, and the Anaheim Ducks were still Mighty. The Los Angeles Kings, Boston Bruins and Chicago Blackhawks were all suffering through long Stanley Cup droughts, as was Ray Bourque. Sidney Crosby was weeks away from becoming a teenager, Connor McDavid hadn't started kindergarten yet, and Jaromir Jagr was merely old.
All of which is to say that the NHL of 2000 has little to do with the today's league. So why should our next expansion draft be based on what was done back then? Many of today's fans don't even remember how teams like the Columbus Blue Jackets, Minnesota Wild or Nashville Predators came into existence, so there's no reason to feel bound by tradition.
No, it's time for the NHL to get creative. And we've got some idea to help them out. Here are three big new wrinkles the NHL should throw into their expansion draft plans.
Retained salary for exposed players
This will be the first expansion draft in the salary cap era, which will no doubt cause a major shift in strategy. The league is already looking at the possibility of forcing teams to expose a certain percentage of their salary cap, and there's been talk of changing the cap and floor requirements for the new teams in their inaugural seasons.
But the reality is that it's not hard to see what's going to happen here: The established teams are going to be exposing a ton of players with terrible contracts. And they'll be praying that those players will get picked, clearing the bad deals off the books. That's fine. It will probably even spur some fun trades, with teams sending assets to expansion newcomers in exchange for a promise to take a terrible contract off their hands.
But what if we went a step further? We already allow teams to retain salary in trades. Let's do the same for the expansion draft.
Here's how it would work. As each team submits their protected list, they'd have the option of also offering to retain salary on any player made available. You list the player, then you list the salary you're offering him at – knowing that you'd be responsible making up for the difference, in both cap hit and real dollars. And to really make it fun, we're not even going to the limit retained salary to 50 per cent. Sky's the limit, gentlemen.
You'd be adding a whole new element of strategy, for both the old and new teams. We know that nobody in their right mind is taking David Clarkson's $5.25 million albatross of a contract off of the Blue Jackets' hands, at least not without a first round pick or two attached to it. But what if he was on the list at $2 million? Wouldn't the Las Vegas Aces be awfully tempted to take a 32-year-old Dion Phaneuf at, say, $4.5 million, with the Senators paying the rest? Wouldn't they have to think about making Dustin Brown their first captain if the Kings were offering to eat half of his deal?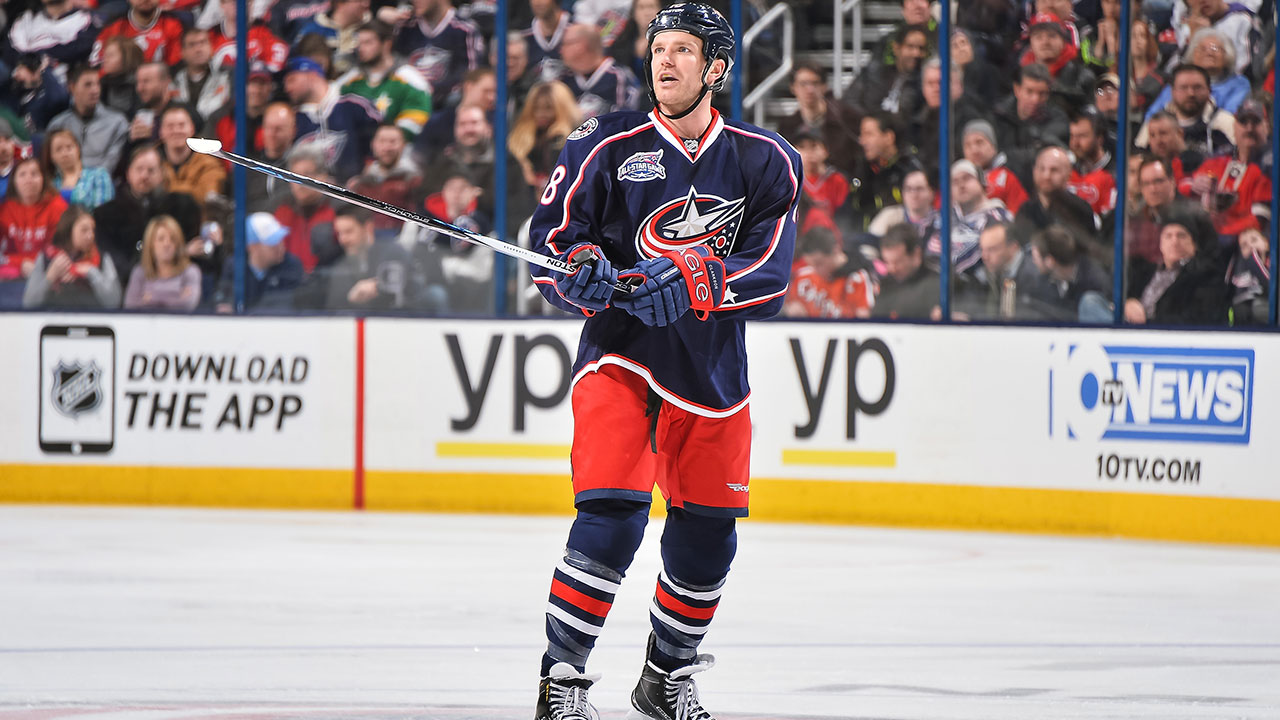 Would a team be interested in taking David Clarkson at a reduced salary? (Jamie Sabau/Getty)
This isn't all that much different than what we have now in terms of trades, but the wrinkle is that teams aren't hammering out the retained salary as part of a specific negotiation with another team. Instead, everyone would have to come up with their numbers in advance. So how far do you go? How much is too much? How big of a discount sticker are you willing to slap on your worst deals to try to tempt an expansion team to take the bait?
There's only one way to find out. Many of these GMs signed those awful deals, so let's see how far they'll go to unload them.

Allow teams to trade protection slots
The NHL's initial plan would see each team able to protect either seven forwards, three defencemen and one goaltender, or eight skaters total and one goalie. That would create some awfully tough decisions for some teams. And that's good – tough decisions force teams out of their comfort zones, and that's when the fun happens.
So let's make it really interesting, and allow teams to trade their selection slots.
It would be a fairly simple tweak. You just treat every one of those slots as assets, available for trade just like a player or a future draft pick. Maybe the trade is slot-for-slot – I give you an extra forward spot, you give me one of your defenceman picks. Or maybe teams trade picks or players to acquire an extra slot or two.
What's an extra goaltending protection slot worth to a team with two good ones? And how much would you ask for in return for your goaltending slot, knowing that you'd have to go into the expansion draft without protecting anyone at the position? What's an extra defence slot worth to a team with a stacked blue line? I have no idea, and neither do NHL GMs. But give them a few months to think about it, and they'll figure it out.
It's possible that many GMs would respond to the opportunity the same way most have dealt with possibilities like packaging assets with bad contract: by staring like a deer in the headlights and then pretending it didn't exist. But the smart ones would be all over it.
One caveat: Because we're making it easier for teams to tailor their protection slots to their own particular situation, the end result would be a weaker pool of talent being made available. So we might want to tighten up the requirements somewhere – six forwards instead of seven? – to even it back out. Fair is fair.
But the bottom line on this rule: More trades. More chaos. More opportunities for smart GMs to keep their teams together, and the not-so-smart ones to expose themselves as such. Those are all good things.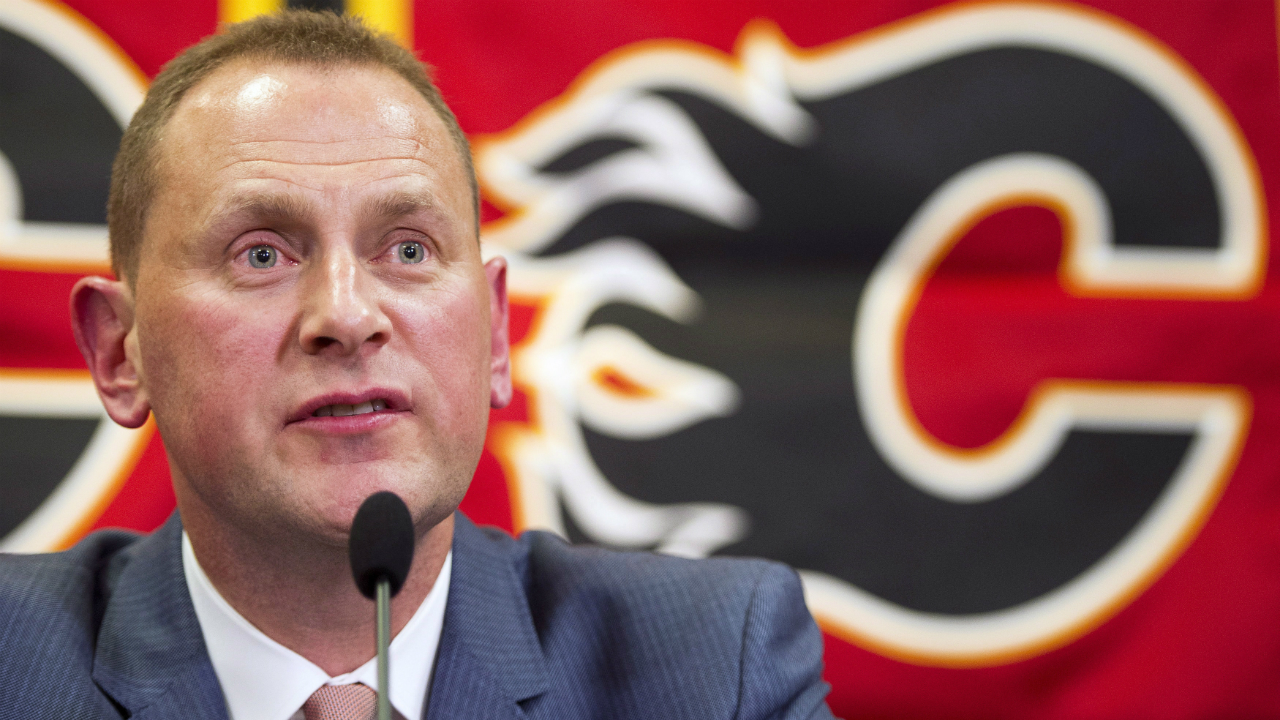 Calgary Flames' GM Brad Treliving has roster decisions to make ahead of an expansion draft. (Larry MacDougal/CP)
Bonus compensation for top expansion draft picks
One of the biggest problems with any expansion draft is that the resulting rosters are almost always terrible. That hardly seems fair. The new franchises pay a ransom to get into the league, only to immediately be handed the league's table scraps to ice a team with. Sometimes, that results in embarrassment, like the truly awful Ottawa Senators teams from their first few seasons. Other times, it leads to a franchise like the Thrashers that never even gets off the ground.
So we want the new teams to have a fighting chance. But we know that the established teams are going to want to hoard their assets. They've spent years (and millions of dollars) putting these rosters together, and they're not going to be happy about just handing over top talent to the new kids in town.
So we seem to be at an impasse. Luckily, there's a clever way to solve it.
I'm going to call this one the Cormack Plan, since it's based on a suggestion from Sportsnet editor Mike Cormack. We're going to make a few assumptions – namely, that we're dealing with a two-team expansion, and that we're letting teams draft players in any order they want, rather than forcing them to go position-by-position. Both of those assumptions result in a far more entertaining draft, so let's stick with them.
Here's the plan: We're going to make everyone happy. And we're going to do it by creating a system where established teams will want to lose good players to the expansion teams.
Long-time readers know that I've pushed the idea of the NHL creating compensatory draft picks to boost the trade market. We're going to do something similar here. The NHL is going to wave its magic wand and create 10 new picks for the entry draft, two after each of the first five rounds. And those picks will be awarded to whichever teams offer up the players that are taken in the first five rounds of the expansion draft.
So when the Las Vegas Aces step up to the podium and make their first overall pick, the team that loses that player is awarded the #31 pick in the next entry draft. When the Nordiques make their first round pick, that team gets the #32 pick. Everyone else moves down two spots, so nobody is losing anything. Then we do the same for rounds two through five; a compensatory pick in the second round of the entry draft for the player taken in the second round of the expansion draft, and so on.
The end result is a system where there's an incentive to expose good players. If you put a guy out there who's good enough to be the first pick in the draft, you'll earn a bonus first round pick. Granted, it's a late first, so nobody's going to go crazy here. But instead of instinctively finding ways to protect anyone with a pulse, GMs will have a reason to dangle some actual talent out there. Even if every GM only makes a marginal upgrade to their available list, all 30 teams doing so would result in a decent overall upgrade to the names made available to our two new teams.
And yes, you'd probably want to have some sort of rule to prevent side deals, where teams bribe the expansion teams to take their players with a high pick. This is the NHL, after all, where someone will always try to come up with a way to ruin anything fun. But that shouldn't be a tough tweak to make, and the end result would be worth it.
How good a player would you expose if you knew you could potentially get a first rounder back? Combine this with the retained salary idea, and now you've got a real game of high-stakes poker going on between the league's GMs.
Now imagine fans of every other team hanging onto those first few expansion picks, waiting to see if their GM was going to see his gamble rewarded with a bonus pick. That's a fun draft.
The NHL has already unveiled it's boring expansion plan, one that looks a lot like 2000. But there's still time to spice it up by throwing everyone a few curveballs. Do it, NHL. Change things up. Bring the chaos.