There was that stat that followed the Winnipeg Jets around for the longest time, right up to Feb. 11 when he dealt away Evander Kane in a blockbuster: Their fourth-year general manager, Kevin Cheveldayoff, had never made an actual player-for-player trade with two NHL players involved.
The Jets embodied the patient, draft-and-develop rebuild, and while the blindly loyal Jets fans stayed the course, many Winnipeggers wondered if they were mistaking patience for inactivity. Or fear.
"We have kept some players, but there have been quite a few changes. Some subtle, some not-so-subtle," Cheveldayoff said on Monday, back home in Winnipeg after a long scouting trip. The only way he can truly help his club now is to focus on the upcoming draft, and that is the place where the Jets have aced this project, compared to so many others who claim to be rebuilding the same way.
This is it, folks. This Jets team — big, heavy, deep, young, lots of prospects on the way up — is the team Toronto hopes they'll be in about five years, that Edmonton thought they'd have already, that Buffalo will mirror as its latest rebuild takes shape.
---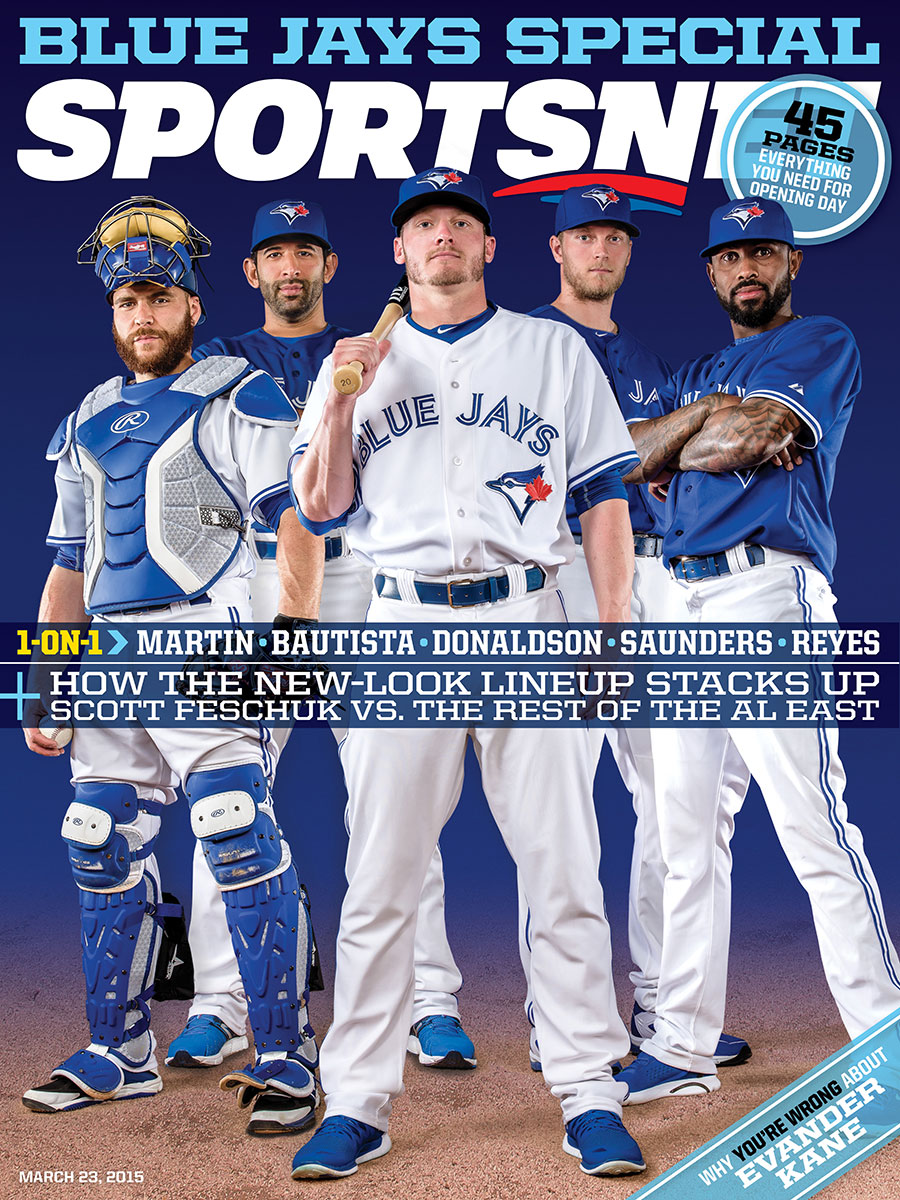 Sportsnet Magazine's Toronto
Blue Jays Special: From the heart of the order to the bottom of the bullpen, we've got this team covered in our preview issue. Download it right now on your iOS
or Android device, free to Sportsnet ONE subscribers.
---
The Jets aren't only good now; they're going to be better next year, and the year after that. All those deadlines that passed without a trade, all those draft days when Cheveldayoff and his right-hand man, assistant GM Craig Heisinger, didn't make any big splash, but instead drafted some kid who was higher on their list than on everyone else's? The payback has arrived.
"As a player during the process, you're focused on … trying to get that group inside that dressing room on the right path," said captain Andrew Ladd, one of the game's top sub-30-year-old leaders who came with the relocation from Atlanta. "There are obviously some frustrating times that go into that, and sometimes it's hard to see to the end of the tunnel. Now we're all appreciative that we came through it together. We look back on where we've been, and it's just made us closer."
You wonder, will Taylor Hall ever find himself saying the same thing in Edmonton? Morgan Reilly in Toronto? And if so, when?
Paul Maurice stood behind the Leafs bench seemingly a lifetime ago, and since then he watched his close friend Dallas Eakins implode this past season-and-a-half in Edmonton. Rebuilds can eat coaches alive, so when you ask Maurice if the Jets process has gone in a relative straight line, he chuckles.
"I'll go back to my conversation with Kevin on the Saturday that I was hired," said Maurice. He repeats what he was told in January 2014 by Cheveldayoff: "We may be moving a bunch of guys out at the trade deadline if this thing continues to go in the direction it's been going. We may be even younger next year."
It belies the thinking that every plan unfolds steadily, and on schedule. That the end of a rebuild marks the roll out of some grand plan the tall foreheads atop an organization had drafted many years before.
In a true milepost, the Jets ended up trading two of the original core players in Evander Kane and Zach Bogosian back in February. But that only happened because there was a GM in Buffalo's Tim Murray who had a 25-year-old stud defenceman (Tyler Myers), a veteran winger (Drew Stafford), a first-round pick he could part with — and he was willing to take a player who won't play again this season in Kane (shoulder surgery).
"Deals are very, very difficult to come by," Cheveldayoff admits. "The one involving so many pieces becomes very complicated, and happens (rarely)."
"Myers is 25. We're pretty excited about how long he can play for us," Maurice said. "We're (still) in that build, but every season our job is to get to the trade deadline and be that team that management can rightfully say, 'We are a legitimate team here. We should add pieces.'"
All that Stafford and Myers know is, it's awesome to be able to fast forward from the ground floor of a rebuild in Buffalo to one where the buds are just starting to unfurl in Winnipeg. This Jets team isn't going anywhere but up, with a pipeline that could very well bring a Stanley Cup to Winnipeg before every other Canadian team, save Montreal.
"It's fun again," Stafford said. "There is nothing fun about losing at all. It wears you down, mentally more than physically. After a while, it gets old. Tyler and I, we're divin' head first into this thing, trying to help these guys to get that first push into the playoffs."
The playoffs. How much fun would the MTS Centre be if that happens?