Nashville — That sound you hear is Henrik Lundqvist punching a wall.
The guitar-wielding King would've loved to get his calloused fingers on an NHL All-Star Game goodie bag this season.
Still, we know at least one all-star who will find a use for the coolest item in the 2016 gift bag, handed out to the event's 44 players and four coaches.
Country music aficionado Matt Duchene should be all over the gold-faced, personalized Gibson Les Paul electric axe, handcrafted just a few miles from Bridgestone Arena and given to each all-star.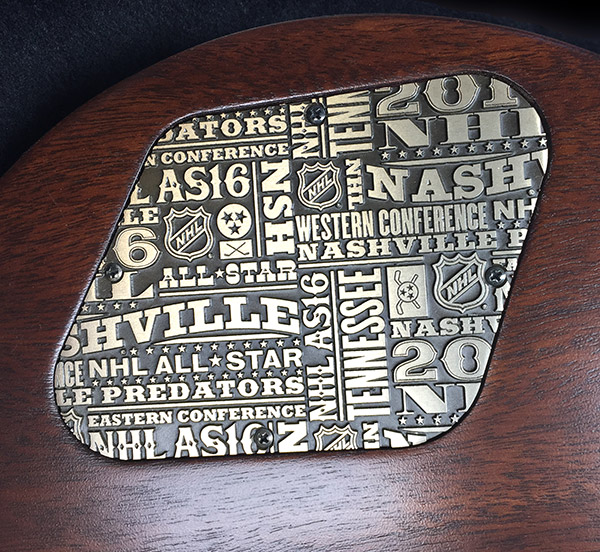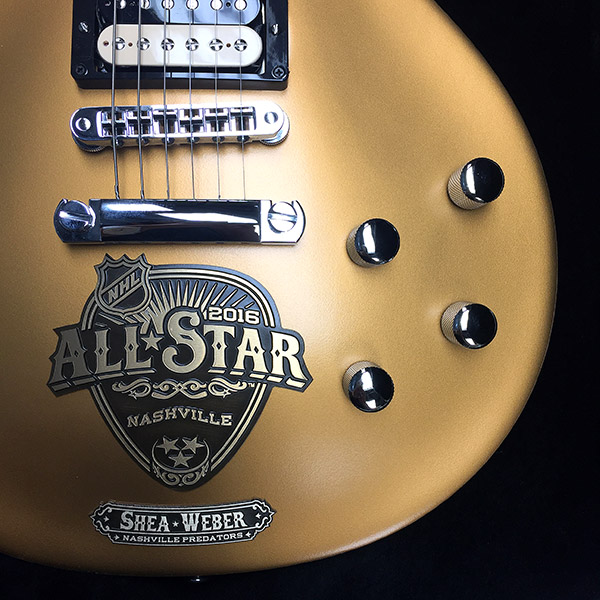 Duchene will take time to tour the Gibson Guitar Factory when he hits Tennessee this weekend.
"I'm a huge music fan," the Avalanche forward once told NHL.com. "My dad and I have a little band we like to play in the summer back home. He plays bass and I play acoustic guitar. I got a chance to meet Luke Bryan [and] Dierks Bentley."
Three special guitars will be signed by all the players. Two of those will be auctioned off for charity, and one will be kept for Gibson's historical archives.
Team owners and VIPs (not players) will receive a bottle of Jack Daniel's Select Tennessee Whiskey attained from nearby Lynchburg, and everyone gets a pile of tasty local edibles and potables.
According to The Tennessean, the swag stash given to owners is valued at about $200. The players' basket is worth $125, sans guitar.
"You want to celebrate the players and give them a memorable experience so they will look back at the all-star experience in Nashville as unique," Scott Ramsey, president and CEO of the Nashville Sports Council, told the Tennessean. Ramsey helped gather the good. "This is an opportunity to showcase the blend of sports, entertainment and personality our city has."
Here is the full rundown of the all-star goodies:
1 Bottle of Jack Daniels (for owners and VIPS)
1 Gibson electric guitar (for players and coaches)
1 Sleeve of Bridgestone golf balls (three)
2 Bags of mini Goo Goo Clusters
1 Praline from Savannah's Candy Kitchen
1 Mini bag of chocolate-covered almonds from The Peanut Shop
1 Mini bag of cashews from The Peanut Shop
1 Bucket of caramel corn from The Peanut Shop
2 Cookies (chocolate chip and snickerdoodle) from Christie Cookie
1 Bottle of Yazoo beer
2 Bottles of Aquafina water