The point of the body check is to take your man out of the play, but seldom does your man remain out of the play for 40 seconds after a hit — especially when he's unharmed.
In one of the most bizarre plays you'll see, CSKA Moscow winger Igor Makarov hits Jokerit's Tomi Maki into the glass during KHL action. Hilarity ensues.
As a result of the hit, the Finnish player's sweater gets jammed between two panes of glass and can't shake loose.
With the former Calgary Flame stuck there for a ridiculously awkward duration of time, two officials and some dude's smartphone are required to finally dislodge the player from the glass.

Everyone gets a good chuckle. Moscow would go on to defeat Maki's team 4-3 in overtime.
Maki, 31, was selected in the fourth round of the 2001 NHL Draft by the Flames but played just one NHL game. Aside from a brief run at a North American career, he's been hanging around as depth winger for Jokerit since 2001-02.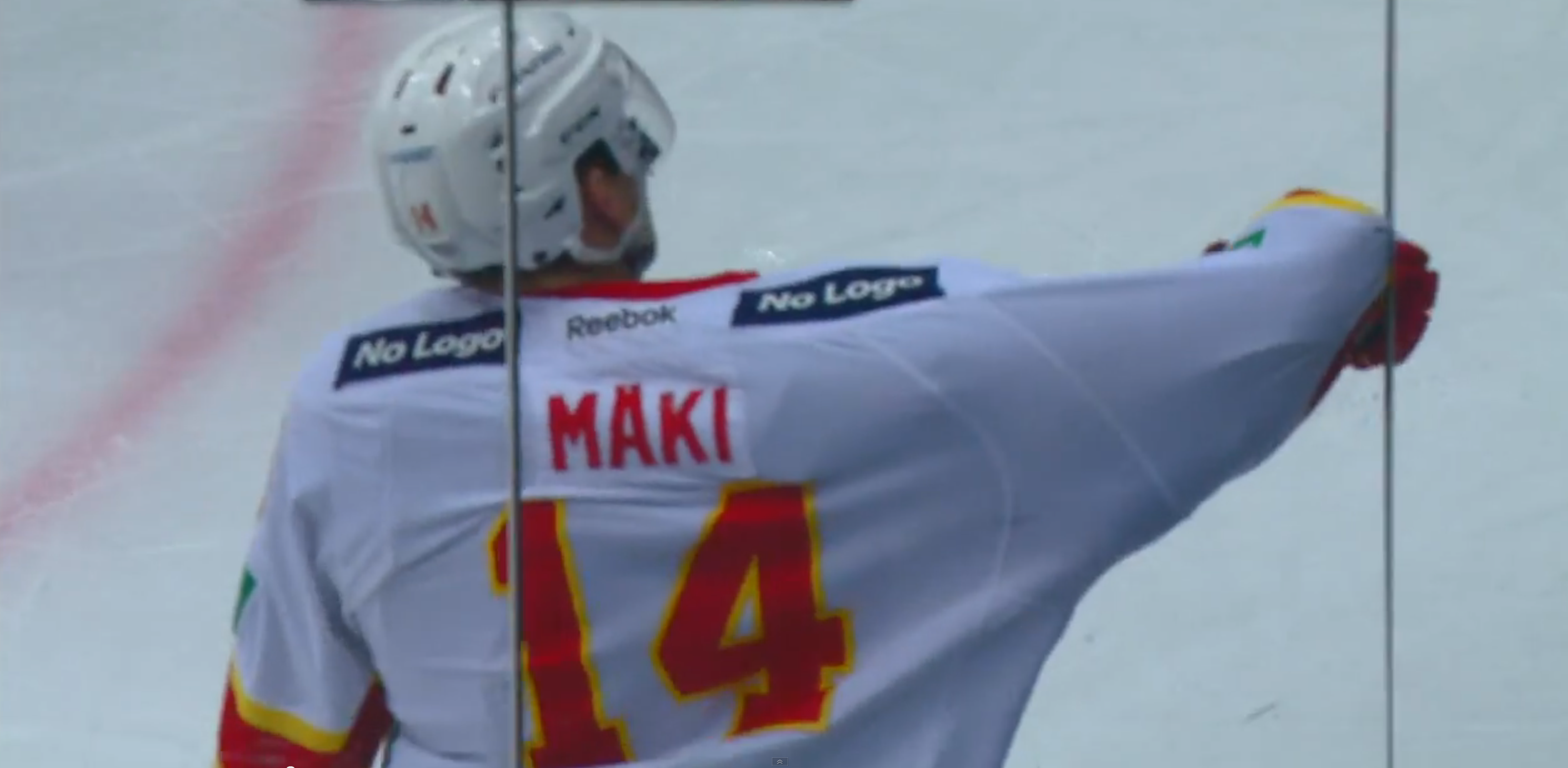 (via The Hockey News)