EDMONTON — Wayne Gretzky may be retired from playing, but when it comes to Olympic participation, teaching the game in China, or Canadian kids and summer hockey, he's still got strong opinions.
Gretzky met with the media Wednesday at the Hlinka Gretzky Cup in Edmonton, where he was peppered with questions on a slow day in the hockey world. We put them together here, one day short of the 30th anniversary of his trade (read: sale) from Edmonton to the Los Angeles Kings back in 1988.
That topic, ironically, was the one subject he didn't much care to speak at length on. Here is the conversation:
On the death of Stan Mikita:
Wayne Gretzky: Obviously it's a sad day for his family, teammates, people that knew him and obviously the fans in Chicago. He was one of my dad's favourite players, so the very first game I played, the first face-off I got to go against Stan Mikita, so I thought that was pretty cool.
He just was a special guy and not too many guys in the game of hockey have had the most penalty minutes and then won the Lady Byng [Memorial Trophy], and then won the scoring race and the Hart Trophy, so good on him. He was great for our sport and he was innovative and was probably a big part to bringing the curved stick to hockey today. But most importantly, he was very much liked by his teammates and had a tremendous family.
Thursday is the 30th anniversary of the trade to L.A. Your thoughts?
Gretzky: It's for other people to talk about. I don't really talk about it much. It happened, it's part of life, it's part of history. It seems like it was 10 years and then 25 years and here we are at 30 years. In 35 years I'm sure I'll probably get asked the same question.
What does the China ambassador job entail?
(Gretzky was announced Wednesday as the global ambassador for Kunlun Red Star of the KHL. He and his son Ty will open two hockey schools in China).
Gretzky: We've been working on this for close to two years. The Chinese people and the Chinese business community have really rallied around ice hockey because they're hosting the 2022 Winter Olympics, so they really want to have a good showing and they've built these academies. They have one in Canada and one in the United States.
So we're going to go over, my son and I, we're going to do a little hockey academy there and we're going to see about building ice rinks in China. And it turns out there will be an NHL game (Calgary vs. Boston) when we're there, so we'll get to see a game. It'll be a fun trip. I've never been to China. I'm looking forward to it and it should be a lot of fun.
It's an untapped market…
Gretzky: The Chinese people have really rallied around hockey. Somebody told me that last year, Pittsburgh and Nashville had 36 million people in China that watched Game 6. So it shows you the size of the market in China is pretty amazing. So, good on the NHL for realizing that, and they've stepped in. They're really trying to put a bit of an imprint of our game and our sport in China and it just helps make our game bigger.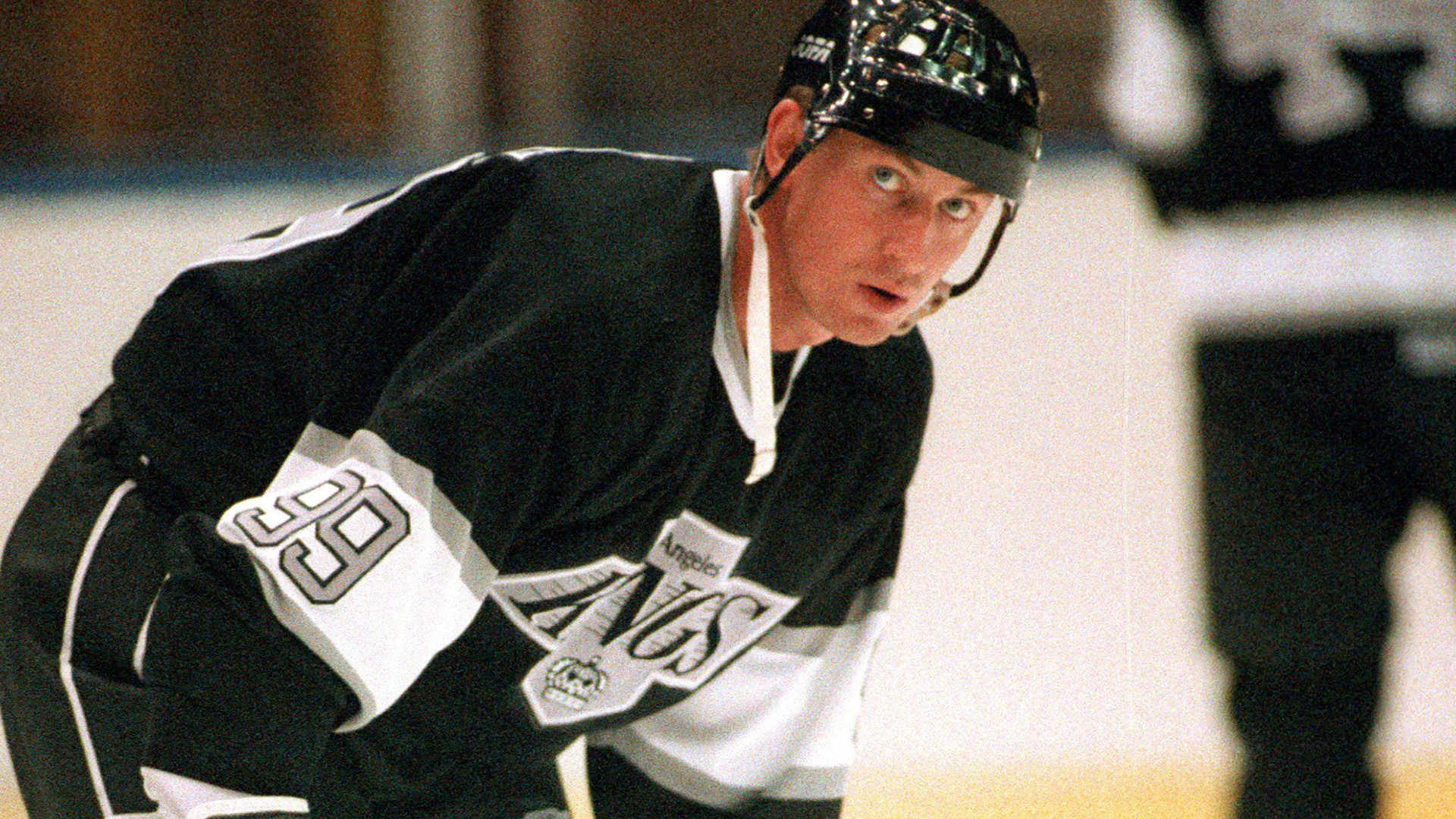 You were credited with spreading hockey's gospel through the South when you were traded to L.A. Is this the same thing, but in China?
Gretzky: No. This is great for hockey, it's a good business transaction for me and my family — my son runs hockey camps and this will really be a great experience for him. But one person doesn't make the game, one person doesn't sell the game. It takes everyone.
The sport makes the player, the player doesn't make the sport.
Are you in favour of the NHL participating in the 2022 Winter Olympics in Beijing?
Gretzky: I've made no secret that I believe the players should be at the Olympics. I think it's special, I think it rallies the country, the players love to play in it … Hopefully they can come to an agreement, the league and the union, and we can get the best players back into the Olympics.
Can this arrangement you have in China create an environment that the players union and league can not say no to?
Gretzky: I don't know about that — that's up for the union and the players and the commissioner to make that decision. That's not for me. I don't have all the answers to all that sort of stuff. That's between the union and Mr. Bettman.
I've made no secret, I think it's great for guys like Connor (McDavid) and (Leon) Draisaitl playing in the Olympics. It was great for me, it was great for Sidney [Crosby]. I'd love to see those kids get that chance.
What about the Hlinka Gretzky Cup? Is there an education process for the fans?
Gretzky: Listen, I played in '77 at the World Junior. We had 1,200 people in the Montreal Forum. Now, look at a World Junior when Canada plays — you have 17,000 people. So it isn't going to happen over night. This is a nice hockey town and a great sports city.
The Canadian team … I am very impressed with their size, skill and speed. This is a stepping stone. Two years from now, (crowds) will be better and better.
Bobby Orr recently said he thought that too many Canadian kids played hockey year-round. What are your thoughts on summer hockey?
Gretzky: I'm a big believer in Bobby Orr. I've said (the same thing) for a lot of years. When I was 12, 13, 14, I played baseball, lacrosse, track and field … I think all those sports helped me to be a better hockey player. I think there's an unfair balance. Some kids can't afford to play all year round, and they think they get left behind. That's not true. By playing soccer, lacrosse, those sports help their hockey.
When I finished playing hockey, in mid-April usually, I threw my bag in the basement and I didn't get it back until after Labour Day. I didn't skate in the summertime. I didn't go to hockey schools — my family couldn't afford it, to be honest — so I played baseball and lacrosse. I think they helped my hockey career, and the other thing was, when I came back in September I was fresh and excited to play again because I hadn't skated for three or four months.
(Even as a pro), by not skating in the off-season, I was always a lot fresher in January and February.
Did you pattern yourself after Stan Mikita at all?
Gretzky: No, I couldn't wear the helmet. It looked too heavy. And the stick had too big of a curve. I played golf with him a couple of times and he was one of the great golfers, as a hockey player. Like, a one handicap. I played with him in Chicago at Medinah one year. I must have shot close to 100 and I think he had 71 or 72. It was pretty embarrassing.
What's it like going to a major golf tournament now, when Dustin Johnson is your daughter's significant other?
Gretzky: It's interesting. He's very serious, very focused. I just try to stay out of his way … especially the night before. You don't really want to talk a lot, and just focus on what you're doing. He has his routine.
It's strange for me to see him, when he plays in the afternoon he works out for two hours in the morning. But that's his routine and he sticks to it.
Ryan Dixon and Rory Boylen go deep on pucks with a mix of facts and fun, leaning on a varied group of hockey voices to give their take on the country's most beloved game.
Tell us about your relationship with Ivan Hlinka.
Gretzky: Well, I played against him a bit and then I got to know him at the '98 Olympics, where he stole our gold medal (laughing). Losing is so gut-wrenching, especially at that level. But it was unreal for hockey when the Czechs won that gold medal … and he was a huge part of that, as their coach.
What advice would you give to the kids playing at this tournament?
Gretzky: You just don't know, at 16 and 17, who is going to be… You've got the Lemieux's and Crosby's who are can't-miss guys. Then you've got guys who come along in the second or third round and become Hall of Famers. So, I would give them the same advice that Gordie Howe gave me: You've got to be the hardest working player every night. Work hard, good things happen. And guys who love the game the most work the hardest and put the time in.
It's not a big secret why guys like Mark Messier and Paul Coffey are in the Hall of Fame. Because they loved to play. The bigger the game, the more excited they got, the better they played.
I met with the kids before Game 1 and said, "This is something you'll never forget. Work hard, and you'll love it."
What about Canadian star Alexis Lafreniere?
Gretzky: That kid is pretty good, isn't he? He reminds me of Gilbert Perreault. He can skate, handle the puck … I said to someone, "I think he's going to be a centre in the NHL," and they said, "No, he's a left winger." I said, "One of the best centres ever (Messier) played the wing for three years. He didn't have any problem moving into the middle."
He's just around the puck so much. When you have that much puck sense, that much speed, I can see him being a centreman at the next level.