This column was originally published on the 25th anniversary of the Gretzky trade.
The micro-cassette still sits in my desk drawer, though we're not sure we still possess the micro-cassette recorder to play it on.
How could any self-respecting sportswriter, particularly one born and raised in Edmonton, part with that tiny cassette simply labelled: "The Trade."
Full disclosure: It was not recorded live at the Molson House, the venue where Wayne Gretzky famously broke down, admitting, "I told Mess I wouldn't do this." No, I was a junior reporter at the Edmonton Journal, told to stay back at the office and work the phones.
So instead I called Walter Gretzky at the house in Brantford, as was my assignment, and informed him that his son had been traded to Los Angeles.
"You sure about that?" Walter said.
"I'd better be," I thought, before saying, "Well, the press conference goes in a couple of hours."
[snippet]
He might have known of the deal, but Walter played it like he'd never heard anything or the sort. "How could I be informing him about The Trade?" I thought. Then again, nothing went the way it was supposed to go that August day, a day that was a blur on so many levels.
Not because it was the most impactful trade possibly in the history of hockey, but more because it was pure heresy to trade the best player in the world.
Edmonton had won four Stanley Cups in the past five years; Gretzky was the best player on earth, the first-line centre on the previous summer's Canada Cup. He'd won seven Art Ross Trophies in a row, and only lost the 1987-88 race by 19 points to Mario Lemieux, only because Gretzky played 13 less games than Mario. He had won the Hart Trophy eight straight times, where no one else had ever won it more than four straight times (Gordie Howe and Phil Esposito).
Gretzky was king. Why on earth would anyone want to make him a King?
It was the day that shook Edmonton's sporting foundation, a moment that changed the course of the franchise abruptly. Within years the Oilers were an also-ran without a chance. Peter Pocklington sold Gretzky; Glen Sather recouped enough actual players to help win one last Cup in 1990, and by 1993, the Oilers fell off the edge of the earth.
No Gretzky, soon no Messier, no Kurri, no Fuhr… No chance. Outside of one fluky run in 2006, the franchise has never recovered.
But to understand the impact that Aug. 8, 1988, had on this city, you have to recall what 1988 was like. There was no Internet for the masses, no Twitter. Nobody had a cell phone yet, and in fact, as reporters dispatched for Molson House and the early afternoon news conference, I for one was still naïve enough to wonder if somehow it was all a hoax.
"It was back in an era where there wasn't much technology, and the media wasn't breaking all the stories. It was a pretty well kept coup, from what I remember," said Craig MacTavish, a third-line centre on that 1988 Oilers team. "Quite a shocking time, for not just Edmontonians and the Edmonton Oilers players, but for the entire country."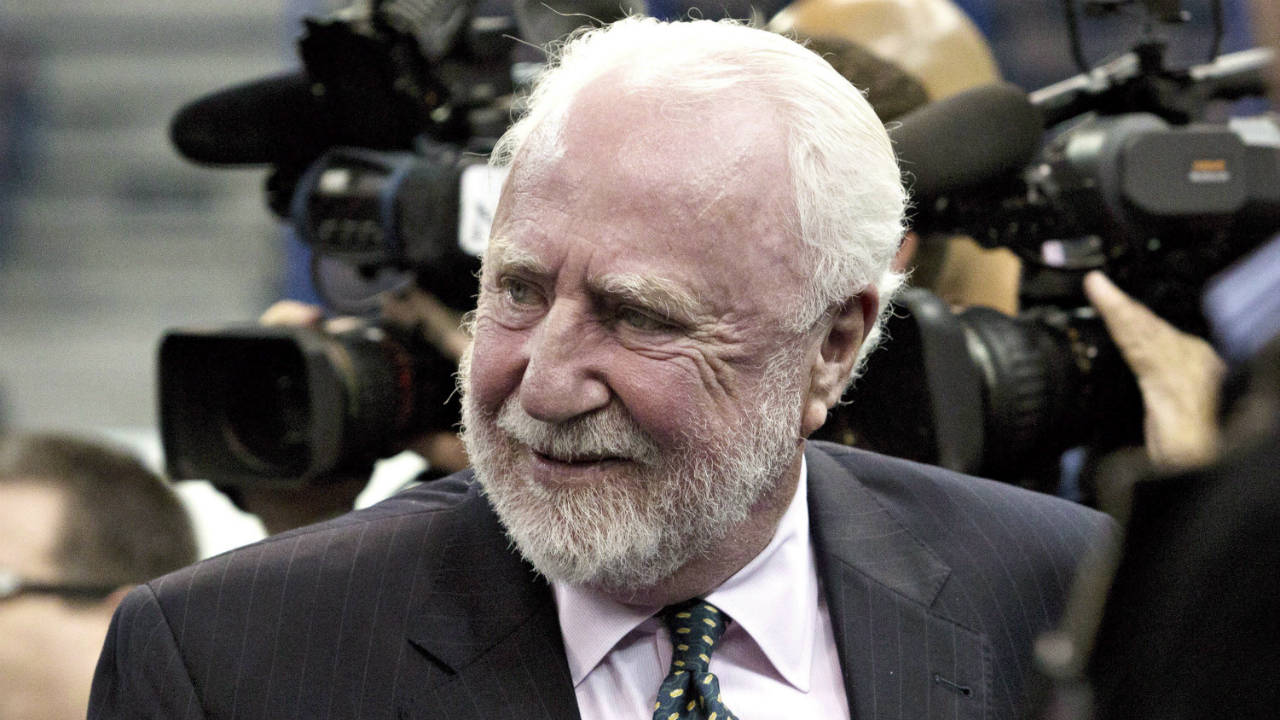 There wasn't a person in Edmonton who didn't think owner Peter Pocklington wasn't capable of selling Gretzky at some point, as the Oilers longtime owner was The Grinch incarnate. Once considered a flashy entrepreneur, if you lived here, by 1988 you knew that Pocklington was forever being chased for unpaid debts, real or perceived.
He was ruthless in business, as the bitter, six-month long Gainers strike had proven. Peter Puck had the gall of 10 men, accepting a $55 million loan from the Alberta government of the day to help save Gainers, then walking away from the meat packing plant within three years.
But Gretzky was different.
No. 99 wasn't Pocklington's to sell, was he? Gretzky belonged to Edmonton, where he'd shown up during the World Hockey Association days, and Sather had shrewdly shielded The Great One from the National Hockey League's Draconian expansion draft.
There was just one other thing an Edmontonian could say that his city possessed that was better than anything anyone else had of the sort, and that was a stupid mall. Gretzky actually made Oilers fans the envy of nearly every hockey fan in the game, and the Oilers were a travelling road show that did for this smallish Northern Alberta city what no travel board could dream of.
Soon, he would be coming through town with a divisional rival, dressed in black and silver. And for every Oilers fan, it must have truly sucked.
"We really didn't know how to react the first time we played against Wayne," remembers MacTavish. "I remember Kevin (Lowe) … taking a vicious run at him, and that kind of set the tone on the mentality going forward, on how we were going to deal with (Gretzky).
"It was at that point I really felt from a player's perspective that there was a separation between Wayne the friend and Wayne the L.A. King."
Wayne Gretzky would not win another Stanley Cup after leaving Edmonton. Obviously, Edmonton would never have another player like No. 99.
It was, alas, a deal that hurt both sides.
[relatedlinks]