With less than a month to go before the NHL trade deadline hits, you can bet all the money you've got left under the salary cap that scouts and management types are furiously reviewing their notes on players, desperately trying to get an edge.
If Montreal Canadiens GM Marc Bergevin needs any help with how to approach this year's dealing cutoff, he need only refer back to the perfect blueprint he implemented 12 months ago.
Los Angeles Kings GM Dean Lombardi may be a deadline legend for the way he's heisted Jeff Carter and Marian Gaborik from the Columbus Blue Jackets in recent seasons, but Bergevin sure earned some points for nabbing sniper Thomas Vanek from the New York Islanders last year in exchange for a second-round pick and second-tier prospect Sebastian Collberg.
---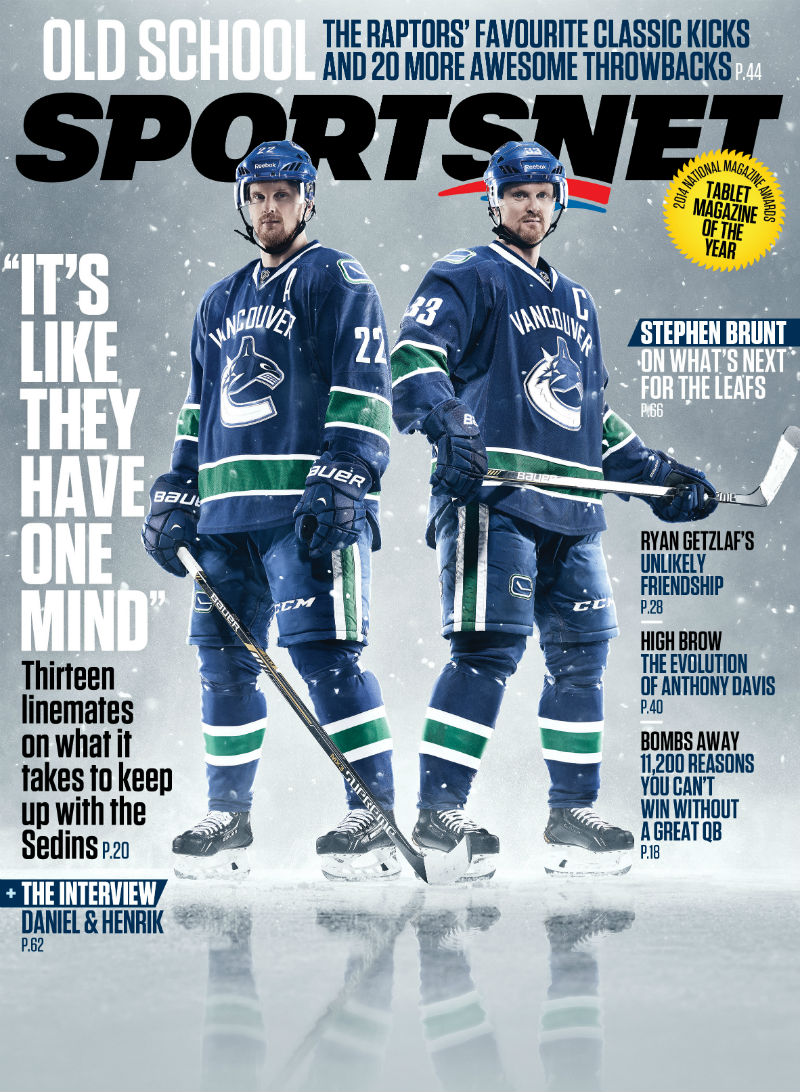 ATTENTION Rogers and Shaw customers.
Already enjoying Sportsnet ONE? Now get access to digital editions of Sportsnet magazine at no extra cost.
---
Vanek, you'll recall, was expected to fetch a much larger return thanks to the fact he was a well-established scorer who'd netted 44 points in 47 contests on Long Island last season. But when the offers were less tantalizing than Isles GM Garth Snow was hoping for, he had to significantly lower the price, allowing Bergevin to swoop in.
(By the way, if your lasting memory of Vanek in Montreal is his awful playoff showing, don't forget he scored 15 points for the Canadiens in 18 games down the stretch to help them seize a playoff spot to begin with.)
We acknowledge it's not exactly edgy thinking to suggest Bergevin should buy low on a big piece if the opportunity presents itself again. The real point, though, is that Bergevin can't be swayed by Montreal's pseudo-contender status into paying steep prices for rentals that don't figure to put the Canadiens over the top.
Remember, knowing what they were and operating with caution was a lot easier for the Habs last year when the team was simply preoccupied with obtaining a playoff invite. On the morning of Feb. 3, 2014—one month before last season's deadline—Montreal was fourth in the Atlantic Division, just four points ahead of three teams also trying to nail down a playoff position.
This year, the Canadiens could win the Atlantic and are also trying to live up to the lofty standard they set for themselves by advancing to the Eastern Conference final last May. Those two factors may lead some to believe the next step is just a springtime addition away.
But this is no "Butch Goring, 1980 Islanders" situation.
While Montreal could still conceivably enter the post-season as the East's No. 1 seed, the club continues to be a bottom-third unit in terms of puck possession, something that's plagued the Habs all season. Only seven teams surrender more average shots per game than the Canadiens, which is why you've heard more and more about Carey Price being mentioned as a potential league MVP.
Price's presence should definitely give opponents pause when considering a playoff showdown with the Habs, but even with quite possibly the game's best goalie, Montreal is more of a post-season wild card than legit contender.
That's why, when you're talking about the astronomical tickets attached to pending UFAs like Antoine Vermette of the Arizona Coyotes, the Habs would do well to keep walking. Sure, somebody like Vermette or Chris Stewart of the Buffalo Sabres could help the Canadiens in the crunch, but are they really going to make the difference between a funeral and a parade?
Not this year.
Because the Canadiens seem a bit ahead of schedule on a reconstruction process that began after the team finished last in the Eastern Conference three years ago, there might be a temptation to make here-and-now moves. Bergevin, mind you, has steadfastly stuck to the position that Montreal is a work in progress, slowly moving toward its goal. For that reason, the Habs would do well to hang onto their prospects in the hopes some of them can be real contributors to a cresting team in a couple years.
The exception, mind you, is if Bergevin jumps in on a player under contract beyond this summer who can help Montreal now and down the road. Sportsnet's Elliotte Friedman wondered aloud about Buffalo Sabres defenceman Tyler Myers in his 30 Thoughts column and, by all means, if the Edmonton Oilers start moving core guys or the Winnipeg Jets and Evander Kane finally file for divorce, pick up the phone.
But paying a premium in the hopes a rental player can help this team win four playoff rounds a couple months from now? Better to keep your assets for another day, when an all-in bet could actually net something silver.