Andrew Hammond made his first NHL start in Wednesday's game against the Montreal Canadiens at the age of 27.
It was a promising start for the netminder who grabbed the win and made 40 saves while filling in for Robin Lehner and Craig Anderson who are both nursing injuries, but if his play didn't grab your attention his goalie mask certainly did.
Heck, even tonight's Wiser's Poll had Hammond's mask as having the biggest presence in Wednesday's game.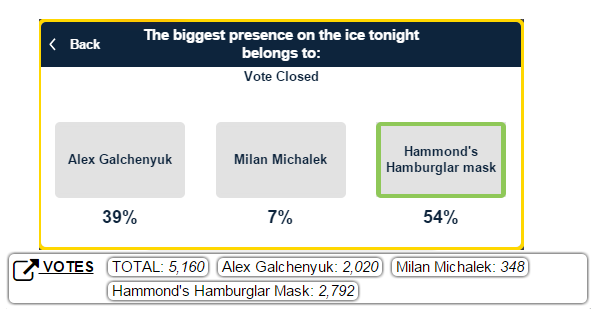 Hammond has the famous McDonald's character Hamburglar on the right side of his mask, a homage to a nickname he earned in college for "eating up pucks."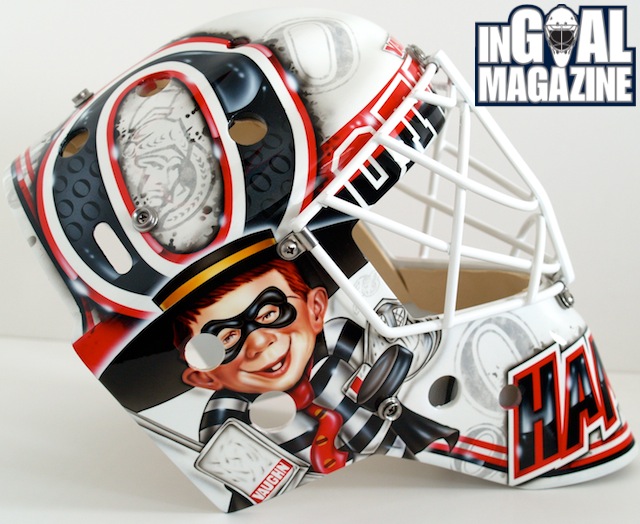 (InGoal Magazine)
Hammond has taken an unusual route to the NHL; he never played in the CHL despite growing up British Columbia. Instead he played two seasons in the British Columbia Hockey League before deciding to go to Bowling Green University at the age of 20. He spent four years there, and signed with the Senators in 2013 to a two-year entry level deal. Hammond then spent the past two years mostly toiling in the AHL before making his first NHL start on Wednesday.
Before his game against the Canadiens Hammond had made just 14 saves on 16 shots in his previous two NHL games.