Some players just look weird wearing certain jerseys. Jarome Iginla has gone around the league a bit now, but do you remember the first time you saw him in a Pittsburgh Penguins jersey? Ew, right? It was like seeing Bobby Orr in a Chicago Blackhawks jersey, which actually happened. It was like seeing Darryl Sittler in a Detroit Red Wings jersey. Yes, that also happened. Mats Sundin in a Vancouver Canucks jersey? I do my best to pretend that never happened.
With Martin Brodeur announcing his retirement from playing in the NHL today, he joins a special list of players who randomly played with the St. Louis Blues. The best part about this list is that I probably forgot some players because their time with the Blues was so forgettable.
CHRIS OSGOOD – 76 Games (plus 12 in the playoffs)
You probably remember Chris Osgood as the Detroit Red Wings goalie who everyone argues about on Twitter and wore a tiny helmet. You might even vaguely remember him as a member of the New York Islanders if you're a Leafs fan from that time the Leafs injured pretty much all the Islanders' better players en route to a game seven victory. Guess what? He played in 76 games for the St. Louis Blues between the 2002-03 and 2003-04 seasons. His one full season with the Blues in 2003-04 was actually one of his better ones with 31 wins and a save percentage of .910.
DALE HAWERCHUK – 66 Games
Dale Hawerchuk's name probably doesn't get mentioned enough when talking about some of the all-time greats. His 1,409 points in 1,188 NHL games has him currently sitting 19th in all-time NHL scoring and he's one of just 42 players in the 500-goal club. Maybe that's because he played most of his career with the first incarnation of the Winnipeg Jets and Buffalo Sabres. As his career was winding down, Hawerchuk scored just 13 goals and 42 points in 66 games in a brief stint with the St. Louis Blues after signing with them in 1995. He was then traded to the Philadelphia Flyers for the next person on our list.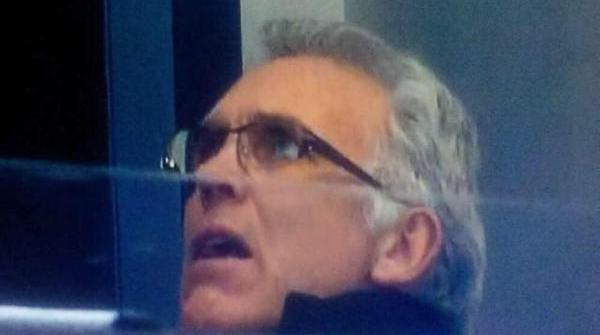 CRAIG MACTAVISH- 63 Games (plus 13 in the playoffs)
Hey kids! Did you know that Craig MacTavish was a hockey player before he was a guy people made fun of on Twitter the Edmonton Oilers' GM? He was! Laugh at the current state of the Oilers all you want, but MacTavish had a 1,093-game playing career featuring four Stanley Cup rings.
On March 15, 1996, MacTavish was traded to his final NHL team, the St. Louis Blues, in exchange for Hawerchuk. That makes Craig MacTavish the second of three players on this list to play on the 1995-96 St. Louis Blues. Who's number three?
WAYNE GRETZKY – 18 Games (plus 13 in the playoffs)
No, like, really. Wayne Gretzky played for the St. Louis Blues. Yes, the actual Wayne Gretzky. The NHL's all-time leading scorer.
On February 27, 1996 the LA Kings traded Gretzky to the Blues for Craig Johnson, Patrice Tardif, Roman Vopat, St. Louis' fifth-round selection in 1996 (Peter Hogan) and 1st-round selection in 1997 (Matt Zultek). Unfortunately for the Blues, their season was ended by Steve Yzerman and the Detroit Red Wings with one of the most iconic goals of my childhood. Gretzky signed with the New York Rangers in the summer.
MARTIN BRODEUR – SEVEN GAMES
Look – Brodeur is a legend no matter how you slice it. We can argue about save percentage all we want, but he won his Vezinas, won his Cups, owns the shutouts record, and retired with the most wins in NHL history (691), a full 140 wins ahead of second-place Patrick Roy. That's insanity. The fact of the matter is Brodeur is only a few months away from his 43rd birthday, he can't stop pucks the way he once did, and jobs are scarce. He gave one more honest shot with the Blues and it didn't work out.
A lot of people talk about legacy. Even I wrote about the record Brodeur gave up when he decided to sign with St. Louis. But the idea that Brodeur's crack at the St. Louis Blues somehow tarnishes his legacy? Not to me, it doesn't. Would it have been nice to see Brodeur retire having only played with the New Jersey Devils? Absolutely. It was also nice to see a future first ballot Hockey Hall of Famer give it one final go because he believed in his heart he could do it.
Got any other players most people would have forgotten playing for the St. Louis Blues? Tweet me at @Steve_Dangle or leave a comment below.