In case you missed it, Canadian pro golfers Graham DeLaet and David Hearn had a friendly wager on Friday's Calgary-Toronto game. DeLaet, a documented troller of Maple Leafs fans, wagered Twitter profile pics with Hearn over the result of the game.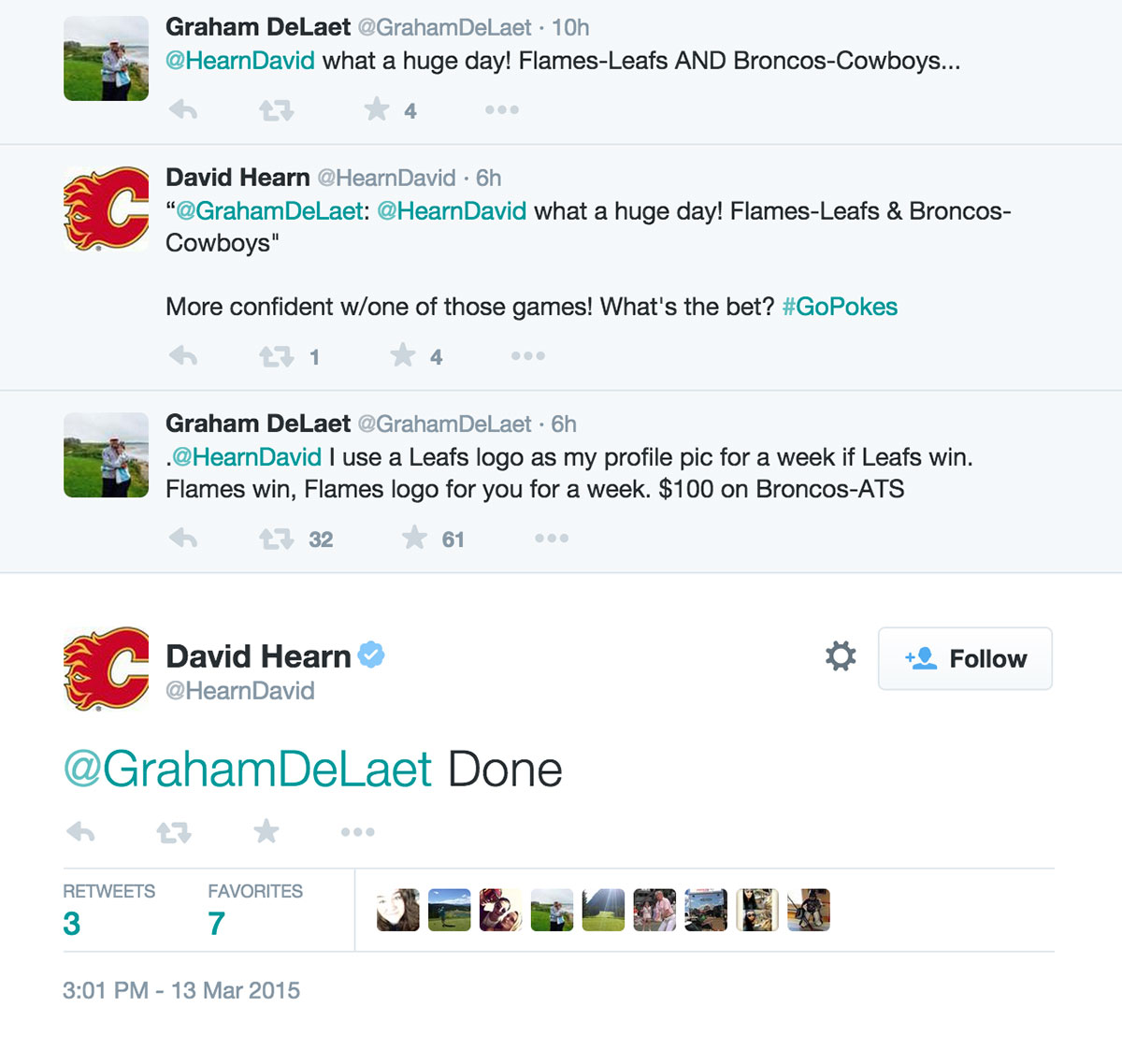 Of course, putting down on the Leafs hasn't been the best strategy this season. The first period was another nightmare for Toronto, as they allowed two shorthanded goals on one five-minute power play and trailed the Flames 4-1 after 20 minutes.
So Hearn decided to just throw in the towel, which may have been the best decision he made all day.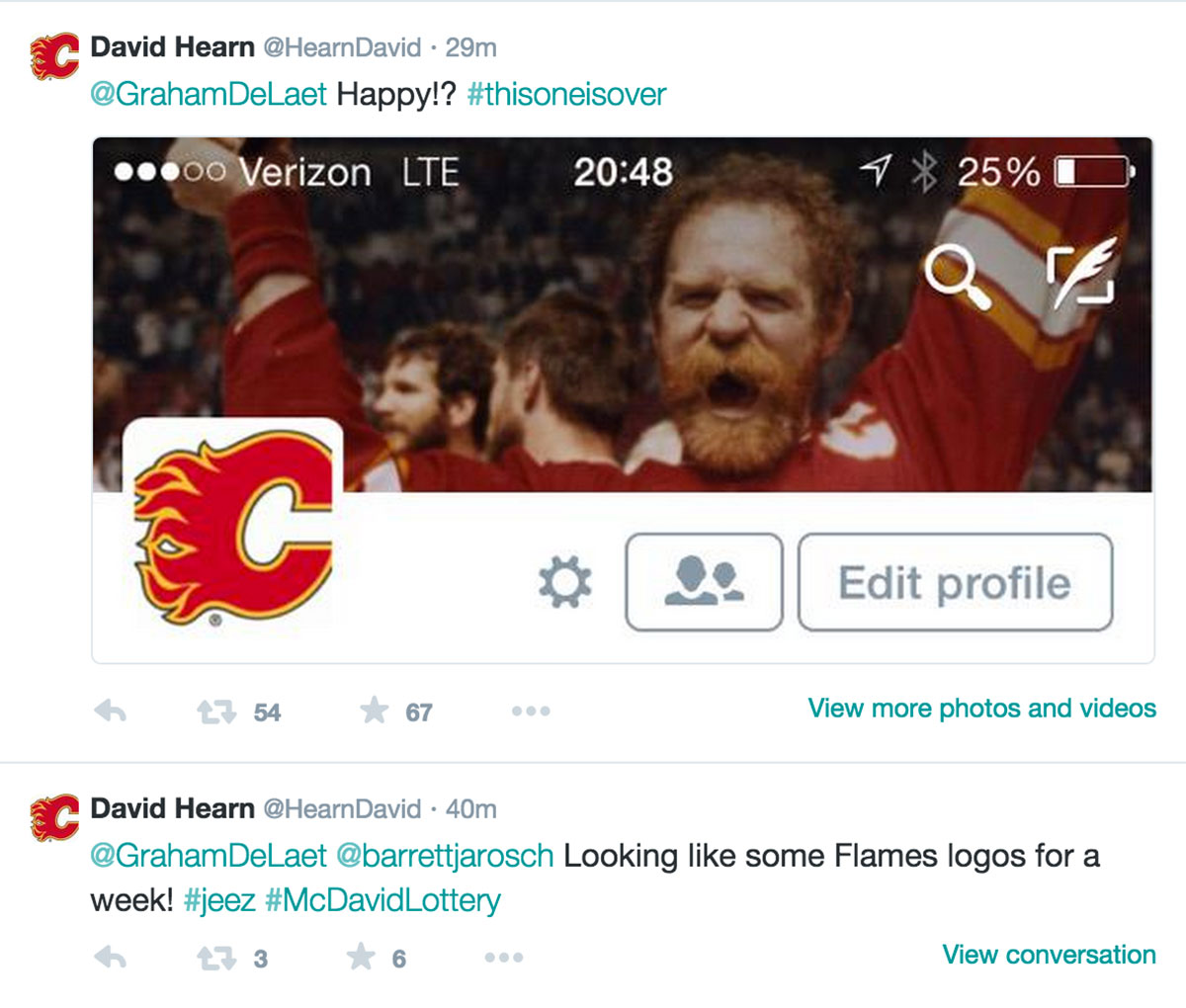 The Maple Leafs went on to lose the game 6-3.