For the 18th year, the National Hockey League has been undertaking its "Hockey Fights Cancer" initiative.
This season, the NHLPA and NHL, along with the National Hockey League Foundation, are partnering with five national cancer organizations – including two new organizations – to help raise awareness around several forms of cancer including pediatric, blood, prostate, and pancreatic.
The campaign runs from Oct. 18 to Nov. 18 and involves each team hosting its own Hockey Fights Cancer Awareness night, which according to the league will feature: "unique programming and partnerships with local cancer organizations. The NHL and NHLPA are also supporting local cancer organizations in all 30 NHL markets, and $250,000 will be distributed by the NHL's U.S. and Canadian charitable foundations locally and nationally in conjunction with this year's initiative."
On Saturday, Toronto, Montreal, Ottawa, Colorado, San Jose, and Washington will be hosting theirs.
The cause is especially dear to the Senators, given the recent diagnosis delivered to Nicholle Anderson, the wife of team goaltender Craig.
The team will be wearing "Stick by Nik" stickers on their helmets in support.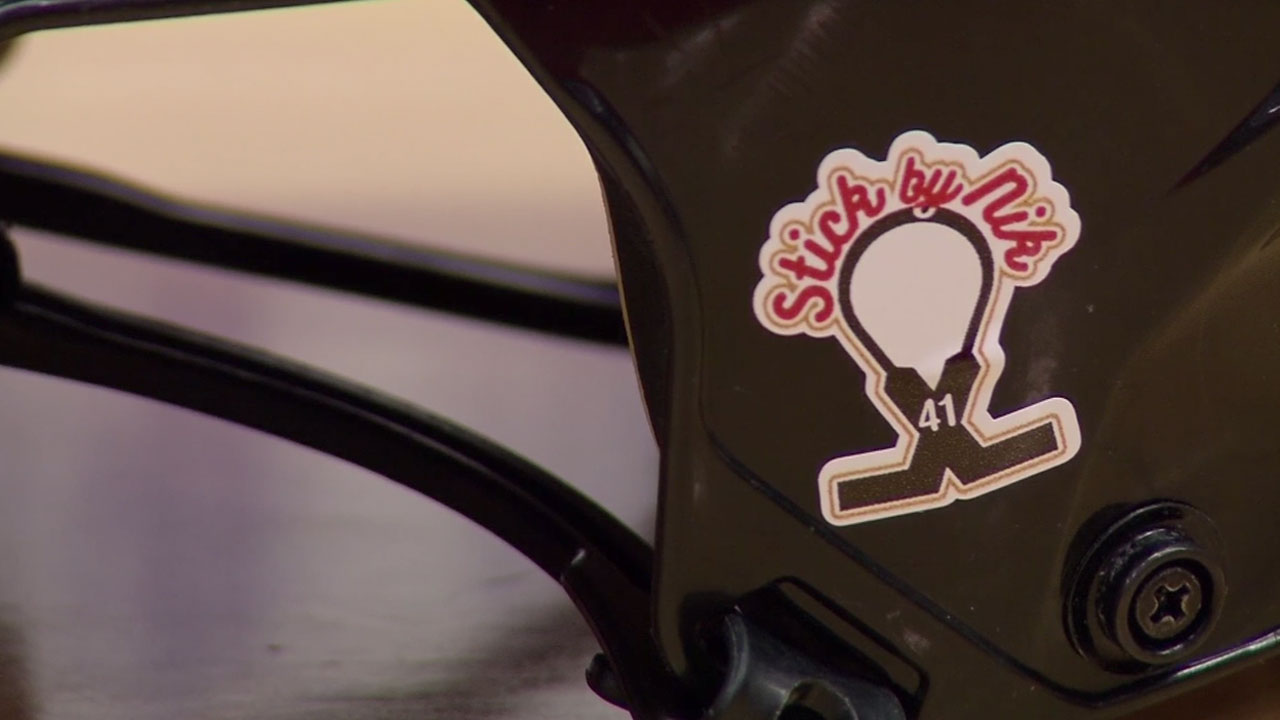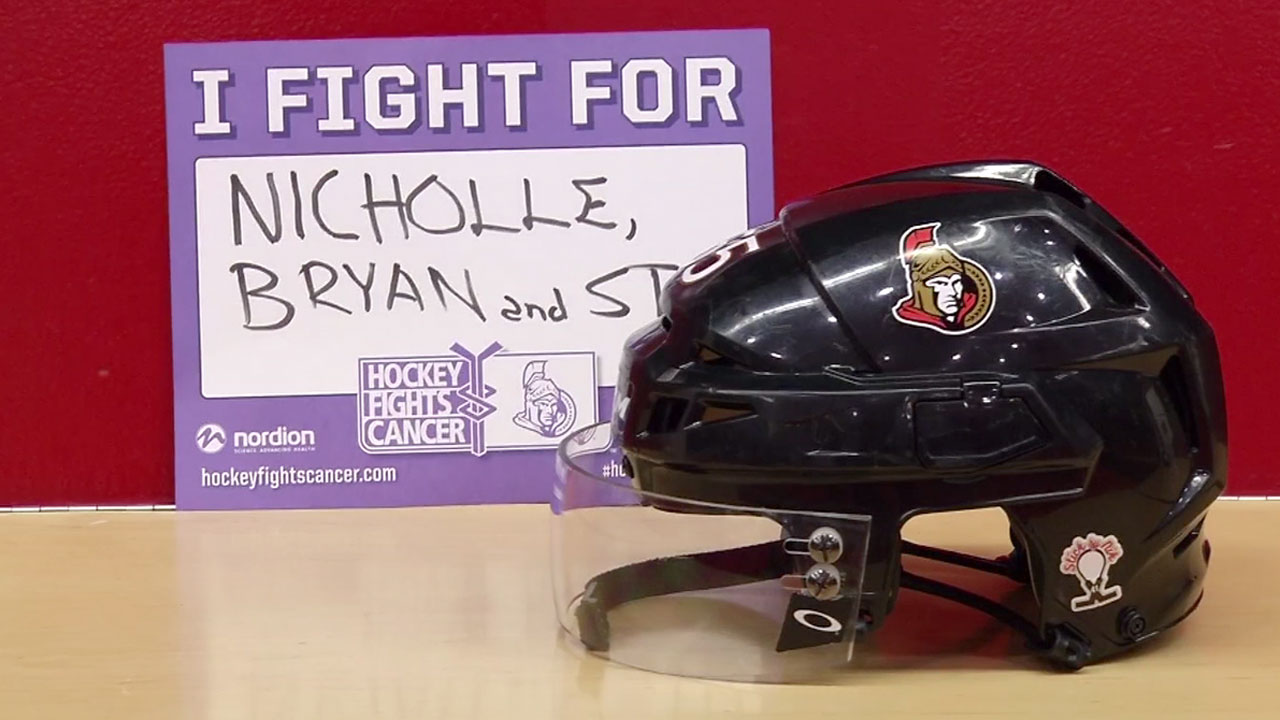 Other teams and players have been tweeting their support for the cause using the hashtag #HockeyFightsCancer.
Since its inception in 1998, Hockey Fights Cancer has raised more than $16 million to support the cancer programs of national and local cancer research institutions, children's hospitals, player charities and local charities.