It's past 9 p.m. at Linx Ice Arena in Aberdeen, a building about a stone's throw from the North Sea on Scotland's east coast.
About a dozen people are skating laps around the ice. A little girl is learning to skate with the assistance of a penguin-shaped sled. Whether the locals know it or not, champions are about to take the ice.
The Aberdeen Lynx are the reigning playoff champions of the SNL, the Scottish National League. That's ice hockey, by the way.
"It's kind of a shock when you tell people like, 'Oh I play hockey.' They're like 'We have hockey here?' explained Jack Durkacz, an 18-year-old about to enter his first season with the Lynx and third in the league.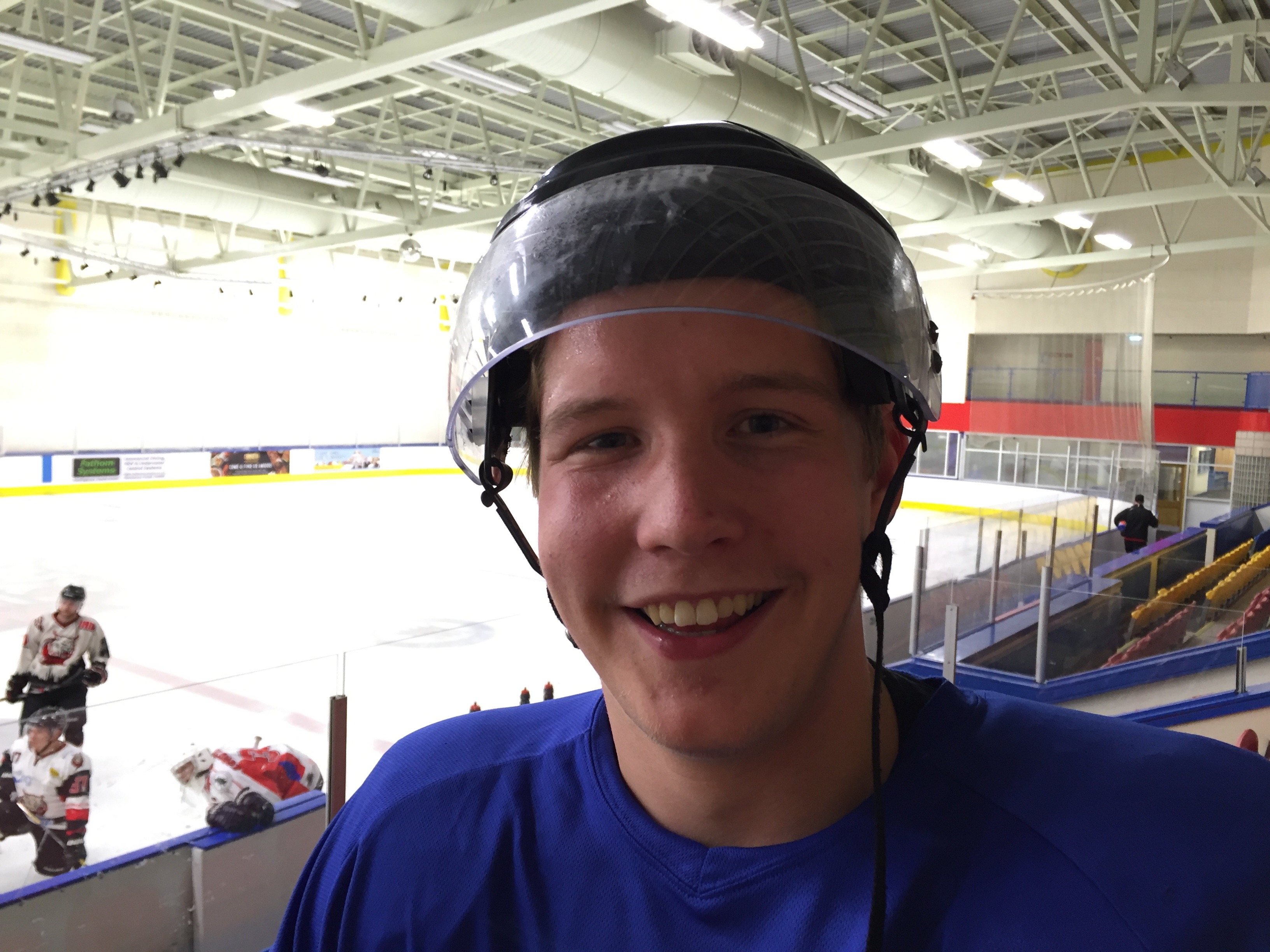 "We've got a good league and then we've got the elite league, as well. The junior system as well is really good. I started playing hockey when I was six and you go all the way up. Although the league is only one league for the whole of Scotland, it's not a bad league. The players can play hockey."
The United Kingdom might not be the first place you picture when you think of ice hockey but, as Durkacz mentioned, there are several leagues and many teams. The Aberdeen Lynx's head coach Barry Carnegie, who was both a coach and player last season, broke down the the British hockey landscape for us.
"The British Elite League is a pro league. They have 13-14 imports, usually North Americans or some Europeans. The standard is probably around about East Coast League, lower AHL sort of guys come in. Below that is the English Premier League which have four or five imports. They're kind of a level above us and then there's no equivalent in Scotland for that league but our league would be what would be the equivalent of the third tier in England. So there's a gap there, but because we're a smaller nation that's kind of just the way it is."
While players in professional leagues around the world are making hundreds of thousands if not millions of dollars, players in the SNL are either students or have full-time jobs. The league's amateur element isn't to say nobody in the league has ever had a taste of something higher. During the 2011-12 season, Carnegie was the assistant coach of the Dundee Stars in EIHL, Britain's highest level of hockey.
For context, Scotland's population is roughly 5.3 million, or about 700,000 less than the Greater Toronto Area.
"All our players are amateur, all our players are Scottish, and we do it because we love it," says Carnegie, who adds the local Scottish element is important.
"I think there has to be a place for that, for local players to play. You've got the elite league which has quite a good spread across the country in terms of location that gives people that fix of the higher level. And then what we give is them coming to watch local guys putting the effort in and being able to cheer on your local side."
Carnegie also cited a concern many North American NHL fans can sympathize with: The time difference. NHL games don't start until midnight or 3 a.m. in Scotland. Carnegie would tape games and he still has some – the Leafs' last game at Maple Leaf Gardens, the Leafs' first game at Air Canada Centre, and Wayne Gretzky's final game in the NHL.
Ross McIntosh, a joiner (carpenter) by day and Aberdeen Lynx forward by night, played three seasons for the Dundee Stars from 2010-11 to 2012-13. The timing worked out perfectly for him to run into some NHL-calibre players during the 2012 lockout.
"Guys like BizNasty (Paul Bissonnette) was playing for Cardiff, Anthony Stewart was playing for Nottingham, Matt Beleskey was playing for Coventry, and Drew Miller. Played against all them guys. Tom Sestito. So it was pretty cool. But those guys are monsters," McIntosh laughed.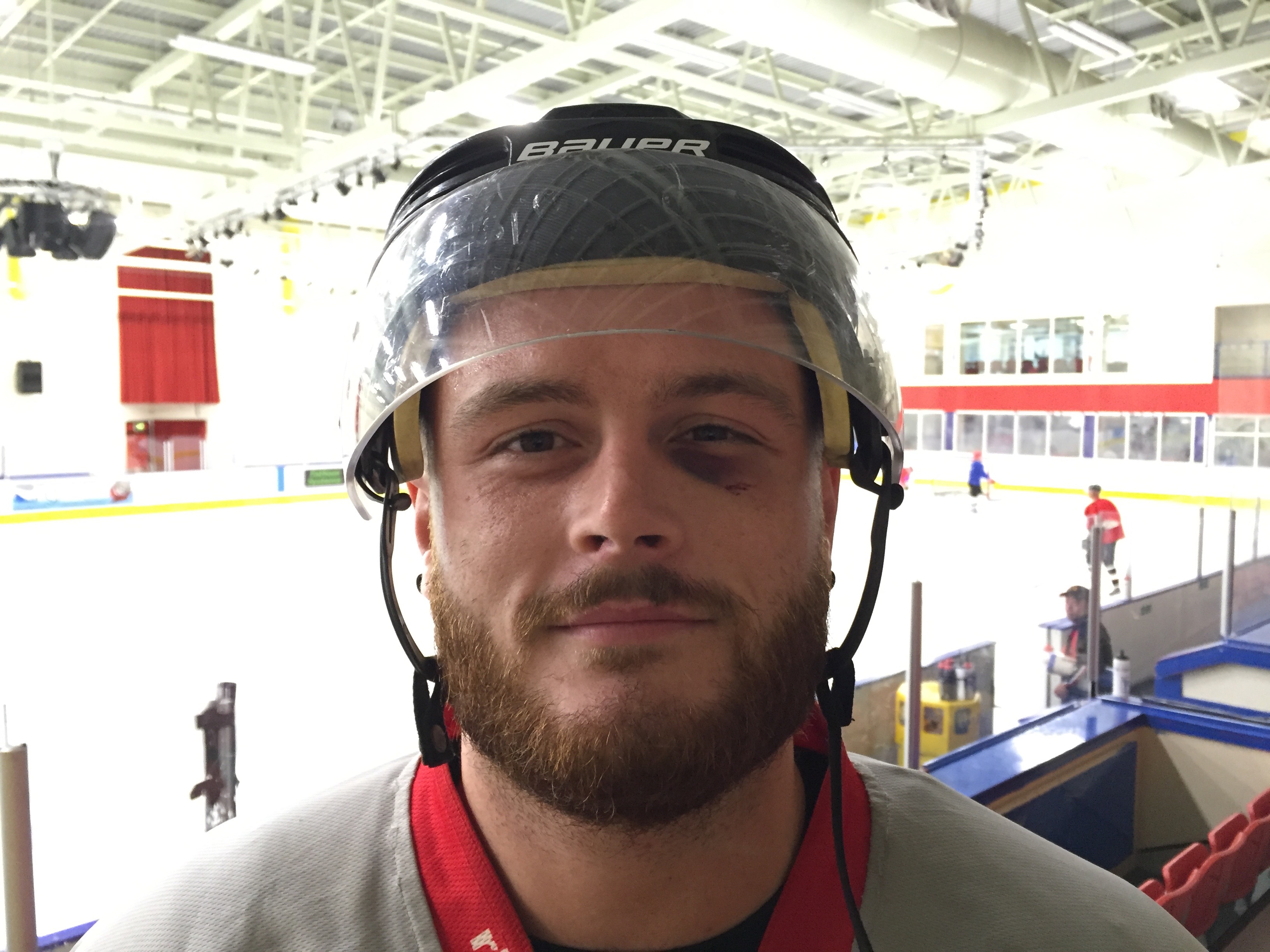 Could he tell there was a jump in the quality of their play?
"Oh my God yeah!" McIntosh said. "I remember this one time playing against Sheffield, against Sestito and I must've took about six strides to go and rub him against the boards and he just shoved me off like I was a six-year-old, you know what I mean? Just shoved me off like I was nothing. You could tell the difference, massive difference."
Carnegie piped in from the background asking if McIntosh was done dropping names.
I then asked if hockey was growing in Scotland.
"Absolutely," McIntosh replied. "Absolutely growing, especially here in Aberdeen. We're filling this place. It's really nice. It's a nice change playing amateur hockey in front of a full stadium of fans."
The Lynx typically draw about 750 fans for games, in an arena that seats 1,110.
While the Lynx and other teams are trying to build hockey in their own backyard, are they keeping up-to-date on North American hockey?
I knew one way to find out: I asked if they thought the Leafs would win the Stanley Cup this year.
"Come on," McIntosh groaned. "Come on. I'm hopeful, I mean if there was a Canadian team I wanted to win it it's definitely them, purely to put all you guys out your misery."
Too kind, loon. Too kind.