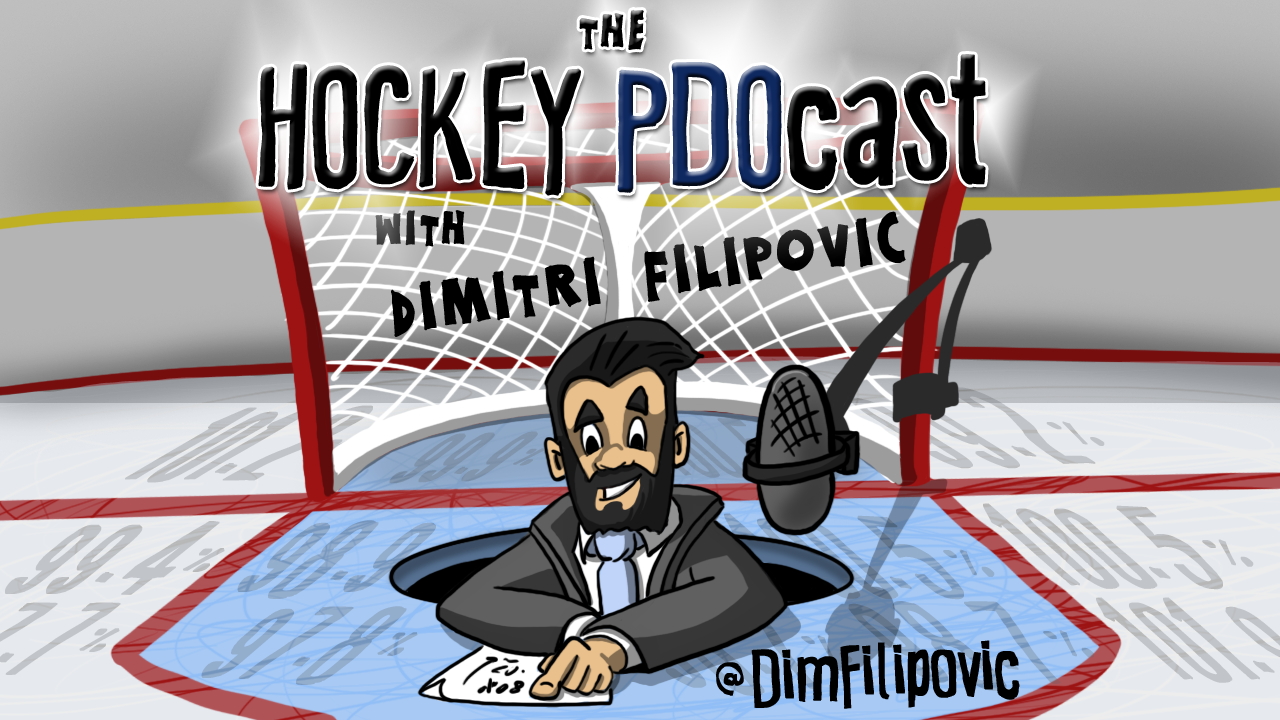 The Hockey PDOcast aims to provide entertaining and thoughtful dialogue about the game of hockey. There's obviously an analytical tinge to the conversation being had, but it's hopefully not as nerdy as it may initially sound.
Archives | iTunes | Podcatchers
Kent Wilson joins Dimitri Filipovic to help conduct a deep dive on the Calgary Flames, who appear to be some combination of fun, interesting, and legitimately good for really the first time in recent memory.
Here's a quick rundown of the topics covered:
1:40 Recent Flames history
6:50 An apology to Mikael Backlund
11:30 Sean Monahan with and without Johnny Gaudreau
20:50 Appreciating Dougie Hamilton
23:30 Should the Flames be buyers at the deadline?
29:30 Brian Elliott vs. Chad Johnson
32:05 Nailing the small decisions