CALGARY — Jiri Hudler's first season in Calgary had been a bit of a disappointment. It started with an absence, when he returned home after the sudden passing of his father, and ended with 10 goals in 42 games in a lockout-shortened season.
A 13th place finish in the West for Calgary. The new UFA additions — Hudler, who had come from Detroit, and Dennis Wideman from Washington — hadn't had much of an immediate impact. They were worse, even, than Edmonton.
STANLEY CUP PLAYOFFS: | Broadcast Schedule
Rogers GameCentre LIVE | Stanley Cup Playoffs Fantasy Hockey
New Sportsnet app: iTunes | Google Play
"We wanted someone … from that winning tradition. Who comes from a place where things are done the right way all of the time, and the expectations are high. Where it isn't enough to just to get into the post-season," said then-Flames general manager Jay Feaster, who now works for the Tampa Bay Lightning. "He was an only child, and his Dad died at the age of 50. He went back to the Czech Republic, had the funeral and then stayed to take care of his Dad's affairs, as an only child. It was very difficult, and he missed 11 or 12 days off the start of the season."
Sometimes, it is just not meant to be. We all understand that. But in Hudler's case, did that apply simply to the 2012-13 season? Or would it apply to the whole experiment between Feaster's Flames and the little Czech, who had never been more than a complimentary player in Detroit?
Maybe that's what Calgary had acquired: a good follower. But a player who pushed a real good team over the top, as Hudler had done during back-to-back Cup finals for Detroit in 2008 and 2009 wasn't going to cut it in Calgary. The Flames needed a leader, and Feaster had staked a lot on Hudler.
Then, something happened.
"We drafted Sean Monahan in June of 2013, and Jiri was like a mother hen with Sean," said Feaster. "When we decided that Sean made our team, Jiri had (Monahan) living with him and his girlfriend, rather than in a hotel, and Jiri was very upset with me that I didn't decide to just leave Monahan with him for the whole year.
"Coming from a great organization, a place where they do the right things for the right reasons, and being a good human being himself, you knew that this was a guy who was looking out for the team. Who was a team guy first," said Feaster.
From that point on, Hudler began to show the leadership Feaster had hoped he was getting. Today he oozes it, leading the Flames in regular season scoring (31-45-76), and in that all-important 3-1 win over Los Angles in Game 81, he had two goals and an assist.
"Obviously I've been through more than any young guy here," he said. "I'm trying to help them stay calm. If they need a push, I try to push them. I want to, like anybody else here, win. We've tried so hard, we're so happy right now (to be in the playoffs)."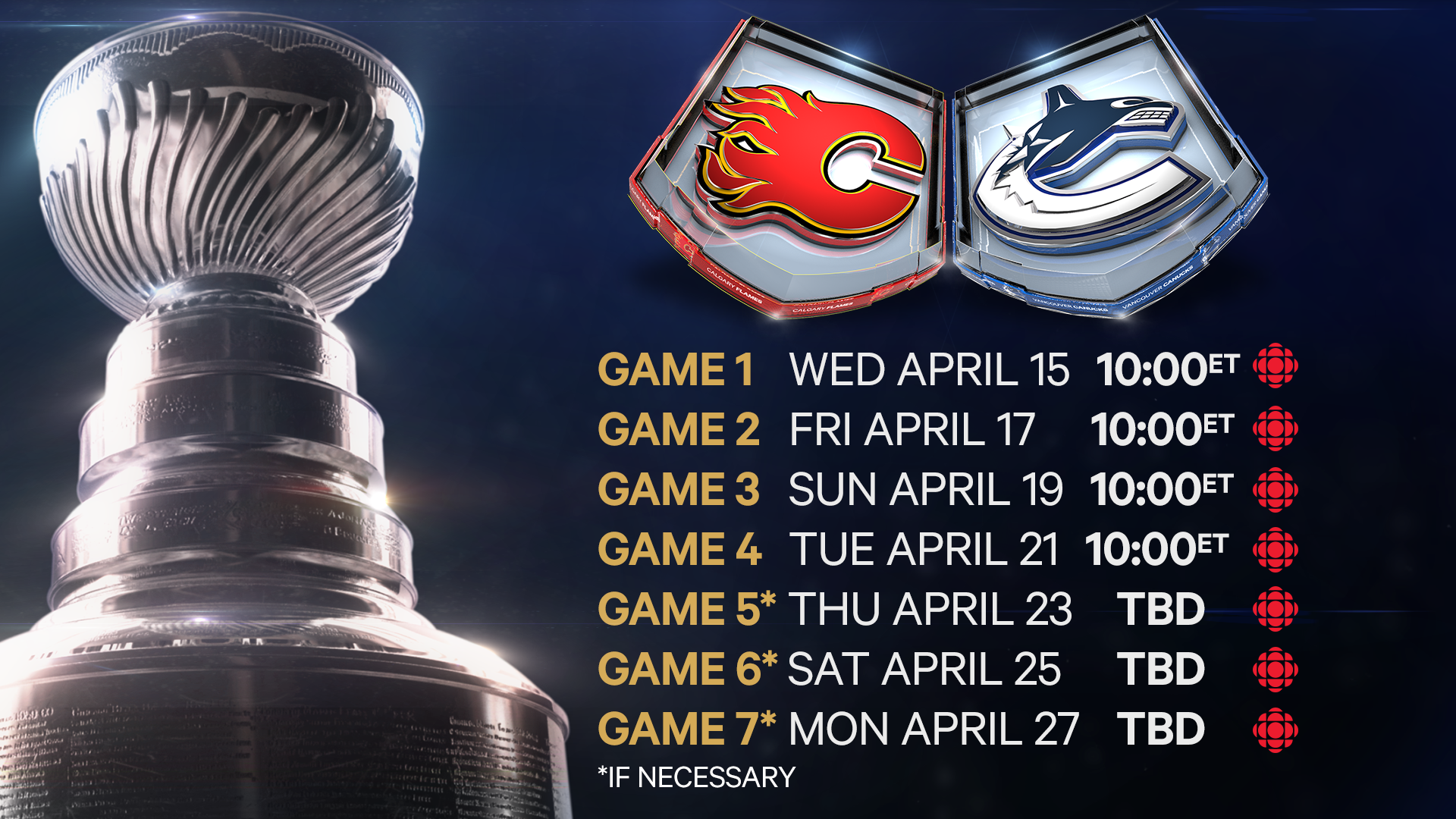 The Hudler, Monahan, Johnny Gaudreau line has been as productive a top line as there has been in the NHL since Christmas. Hudler got this writer's vote as an All-Star right-winger and winner of the Lady Byng Award. Tangibly, and intangibly, that little support player from Detroit has become a pillar in Calgary.
"Many times I said to him, he was one of the (only) Stanley Cup winners that we had on the team. If he could communicate his work ethic, his passion to the players," said Flames coach Bob Hartley, another Feaster hire. "With you (media) guys, Jiri doesn't open up very much, but … once you get one-on-one with him, you are discovering a wonderful man.
"In front of the media he's a man of very few words, but in the locker room, he's an unbelievable leader. A funny guy who takes care of all of the kids. He always finds the right words for our young players."
---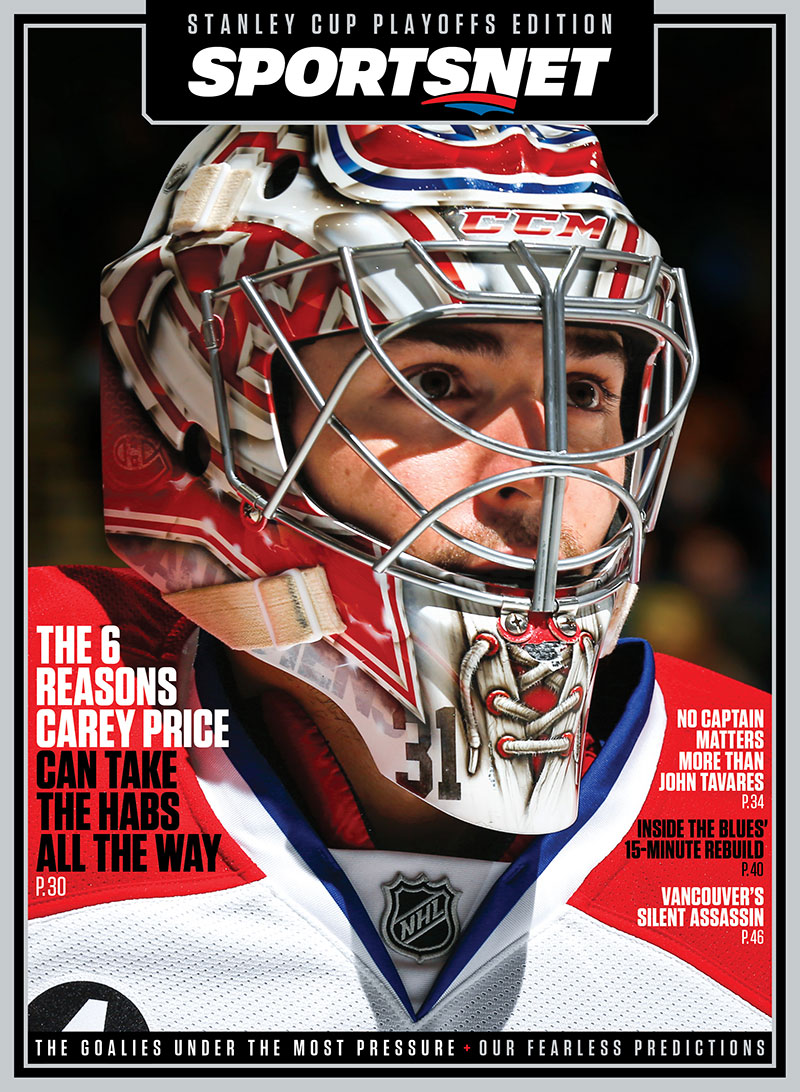 Sportsnet Magazine Stanley Cup Playoffs
Edition: The six reasons why Carey Price can take the Montreal Canadiens all the way. Download it right now on your iOS or Android device, free to Sportsnet ONE subscribers.
---
Those words mean nothing, of course, if they don't come from a player who produces. It can't be all talk, no matter who is trying to lead, and at age 31 Hudler has followed up the talk with production, posting career highs in goals, assists, points and shots on goal.
"It sounds like a cliché," he said, "but if I be productive, have goals and make plays happen, we're going to have a better chance to make the playoffs. I know you should say, 'No, no, no. It's important for our hockey club to (have everyone scoring points).' But, everyone has a different role. One of my roles with Johnny and (Monahan), is to score goals."
He doesn't mind saying that he is a go-to guy. Then Jiri Hudler delivers.
That is leadership, and another reason why the Calgary Flames are opening in Vancouver on Wednesday night.