I'm not much of a reality television viewer.
Sorry Rogers, but I can't channel surf fast enough through The Bachelor. I have no clue what the heck I'm watching with those shows. This past weekend's events in Nashville left me with that same feeling. What did I just see?
Then it dawned on me. I just witnessed another reality show in the form of the 2016 NHL All-Star Game.
I always assumed sports were immune to scripted reality but this weekend proved me wrong. Now Sunday won't prove the rating bonanza The Bachelor might get, but it did have all the ingredients of any successful reality show we watch today. Heroes, villains, new cars, and cash prizes.
Playing the part of the unlikely hero this weekend was John Scott.
Like most reality shows, aspiring actors desperate for attention pounce on any opportunity to play it up at the right moment. John Scott nailed it. He went from zero to hero in a blink of an eye. This is the same guy many hardcore hockey fans would have described as a hoodlum before being coaxed by a podcast and a social media campaign to vote for him.
This is where fans came into play. Much like the millions who watch The Bachelor and shows like it, millions of NHL fans hopped on for the ride. It gained steam and then peaked early Sunday evening with a million dollar cheque presentation and free car. Quickly roll the credits and takes us down to black (Sorry that's TV lingo I've learned since retiring.)
While I agree with many fans who feel the league provided the loophole for all of this to happen, it was clearly big enough for everyone to drive a truck through. It didn't really matter that John Scott was a supplementary discipline repeat offender because it didn't quite fit into the script. Fans helped turn John Scott into a hero while casting the league as the villain. How is Steven Spielberg not all over this?
Coming off the elevator from the arena I over heard fans talking about how John Scott proved everyone wrong and how "he can play 3 on 3 hockey with the best of them." Typical reality TV perception. Focus on the star and bury the truth.
We know he doesn't have the high-end skill to play 3-on-3 in the regular season, but that is of no consequence to the story.
Perhaps it was all those unwatchable All-Star Games of the last 25 years. We were all starving for something different and finally John Scott and the players gave it to us.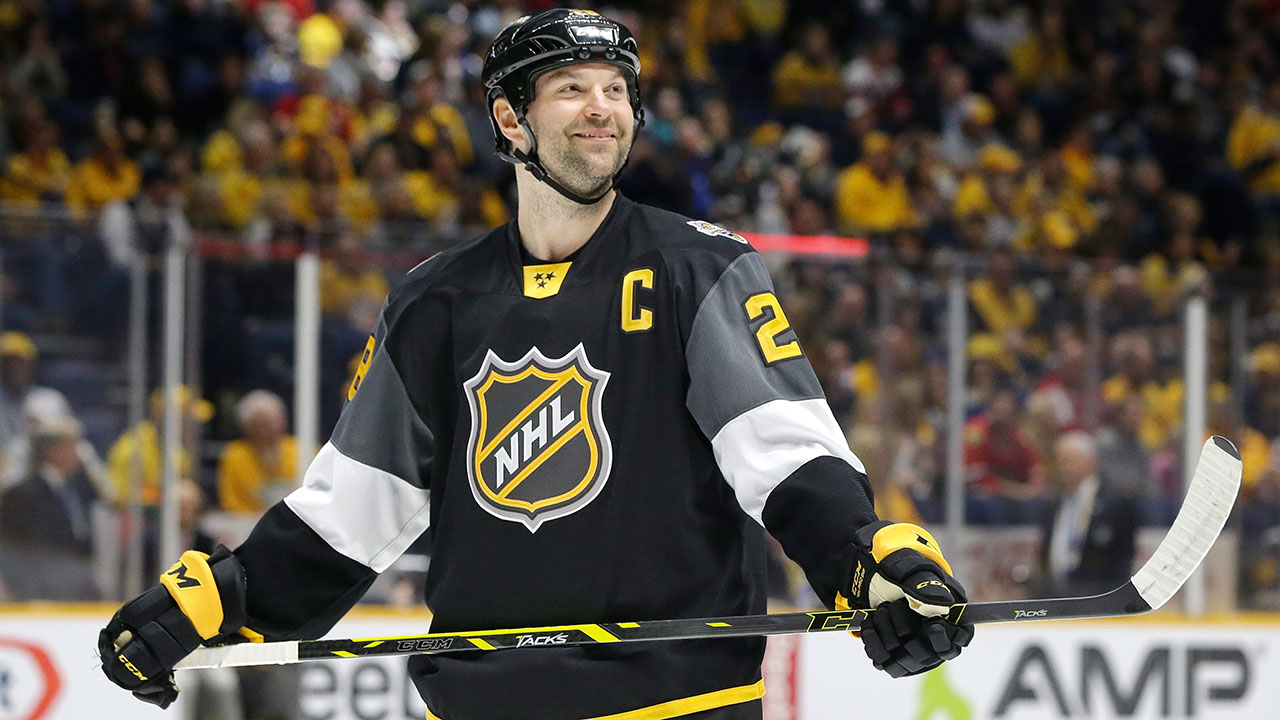 I must say I'm proud of my fraternity brothers. They took care of John Scott as only a tight-knit brotherhood should. They made it clear they were not going to hang him out to dry. This was determined long before any of them arrived in Nashville.
Despite the efforts of John Scott and the players this past weekend I gotta say I'm still not a fan of reality shows. What this weekend did was restore my faith in this generation of players. They still care about each other like many in my generation and those before me.
The 2016 All Star Game this year was a well-written production starring John Scott, co-starring the many of the NHL's best. Next year's game is happening in the right place for a sequel. Hollywood, baby. Can't wait.