The rich, bizarre, organic tradition of using the Chicago Blackhawks' championship as a corn maze muse is alive and well.
Richardson Adventure Farm in Spring Grove, Ill., which lays claim to cutting "the world's largest and most intricate corn maze," switched its design plans this month to honour the local hockey club.
"We called our maze designer out in Idaho and asked if he had time to create a new design," George Richardson told ABC News in Chicago. "Then we got permission from the Blackhawks to use their logo."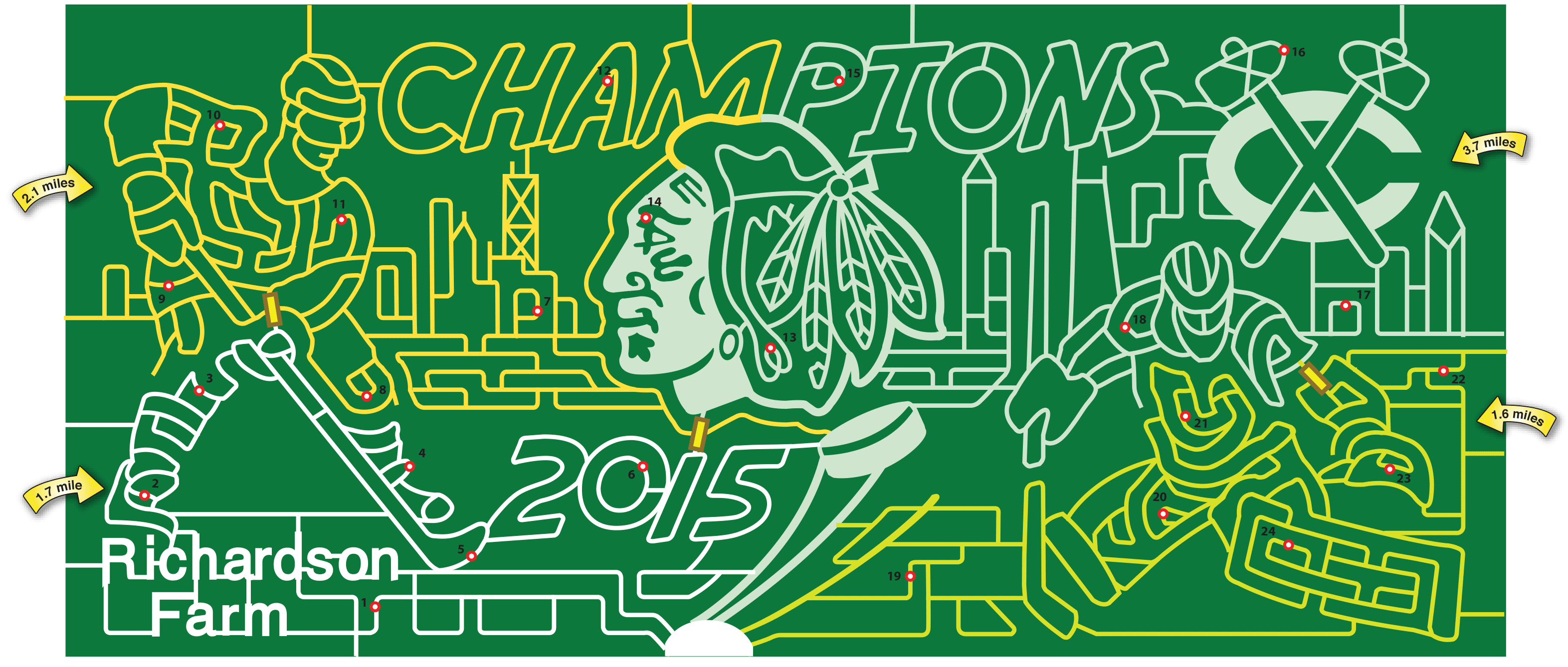 Eleven miles of trail was carved into the farm's 30-acre corn field. A GPS system guided the designer.
The farm will be open Aug. 29 through Nov. 2, and wanderers 13 and up can wind their way past Corey Crawford's glove hand for $13.50.
Spooky bonus: On full-moon fall weekends, it stays open until midnight.
A Blackhawks' Stanley Cup also inspired two corn mazes in 2013.