The first thing I put in my body in 2015 may be the worst thing I consume all year. Or the best.
I'm still digesting it.
It is a fried chicken sandwich served on a doughnut bun, topped with two strips of bacon and drizzled with honey mustard. The $12 snack also comes with lettuce and tomato because, y'know, health.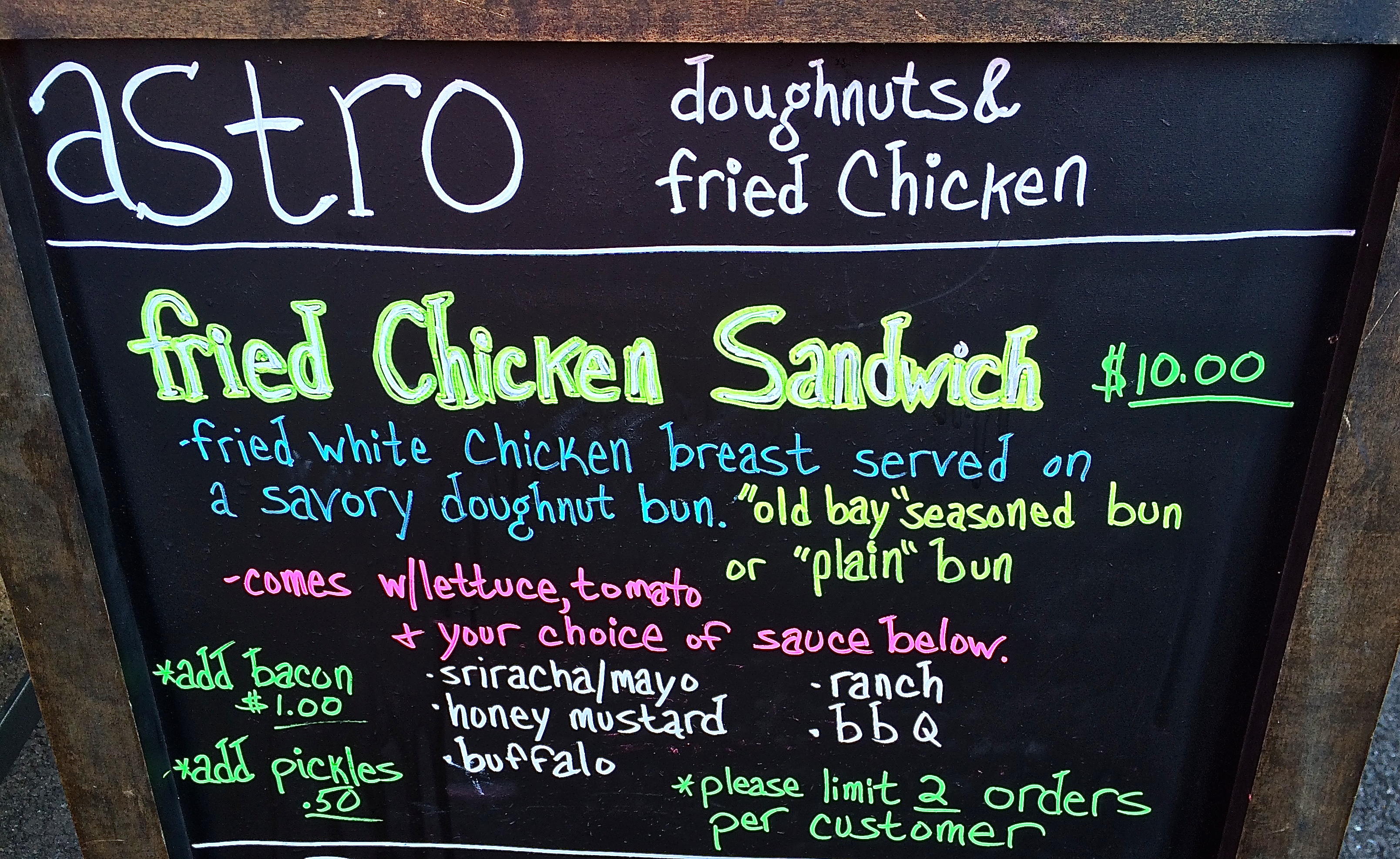 This glorious concoction comes not, as one might assume, from God's kitchen but from Astro's — a fried chicken and specialty doughnut shop co-owned by former Washington Capitals centre Jeff Halpern.
Astro's set up a food truck in the fan zone outside Nationals Park for Thursday's Winter Classic, doing its part to squash the haze from New Year's Eve. The lineup was substantial.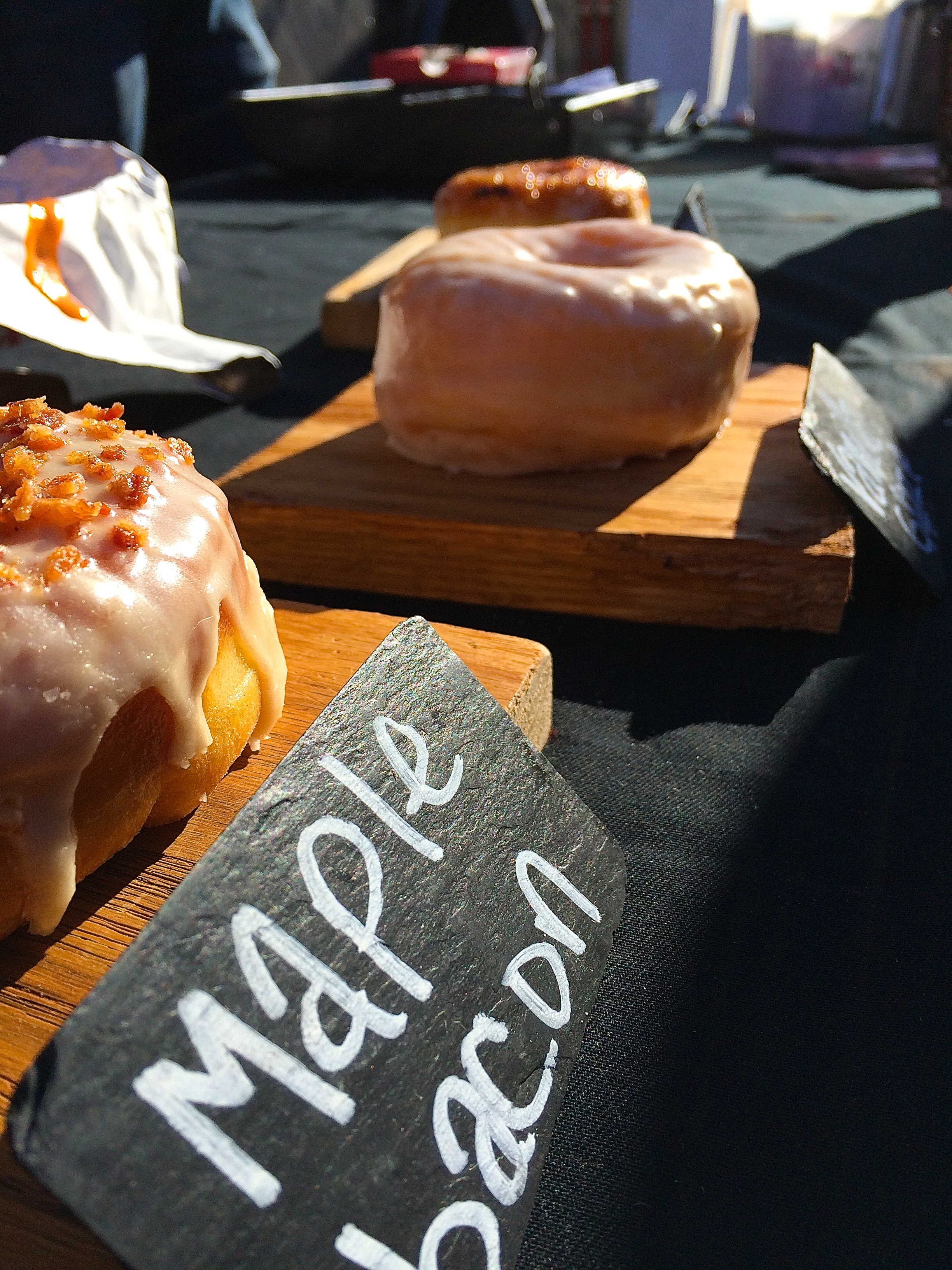 Halpern, who was off doing a television hit when I stopped by, has himself a post-hockey hit after 13 NHL seasons spent with seven teams.
The Maryland native teamed up with childhood friend Elliot Spaisman in 2013 for the joint venture inspired by their tradition of scarfing down a doughnut together at Montgomery Doughnuts in Rockville, Md., after a hockey game.
Now customers queue up early at the tiny doughnut shop located near the White House to get such gourmet doughnuts as the creme brule, the peanut butter chocolate chip, and the passion fruit.
Halpern even sent Capitals defenceman John Carlson a box of "USA" doughnuts as his former teammate was heading off to Sochi.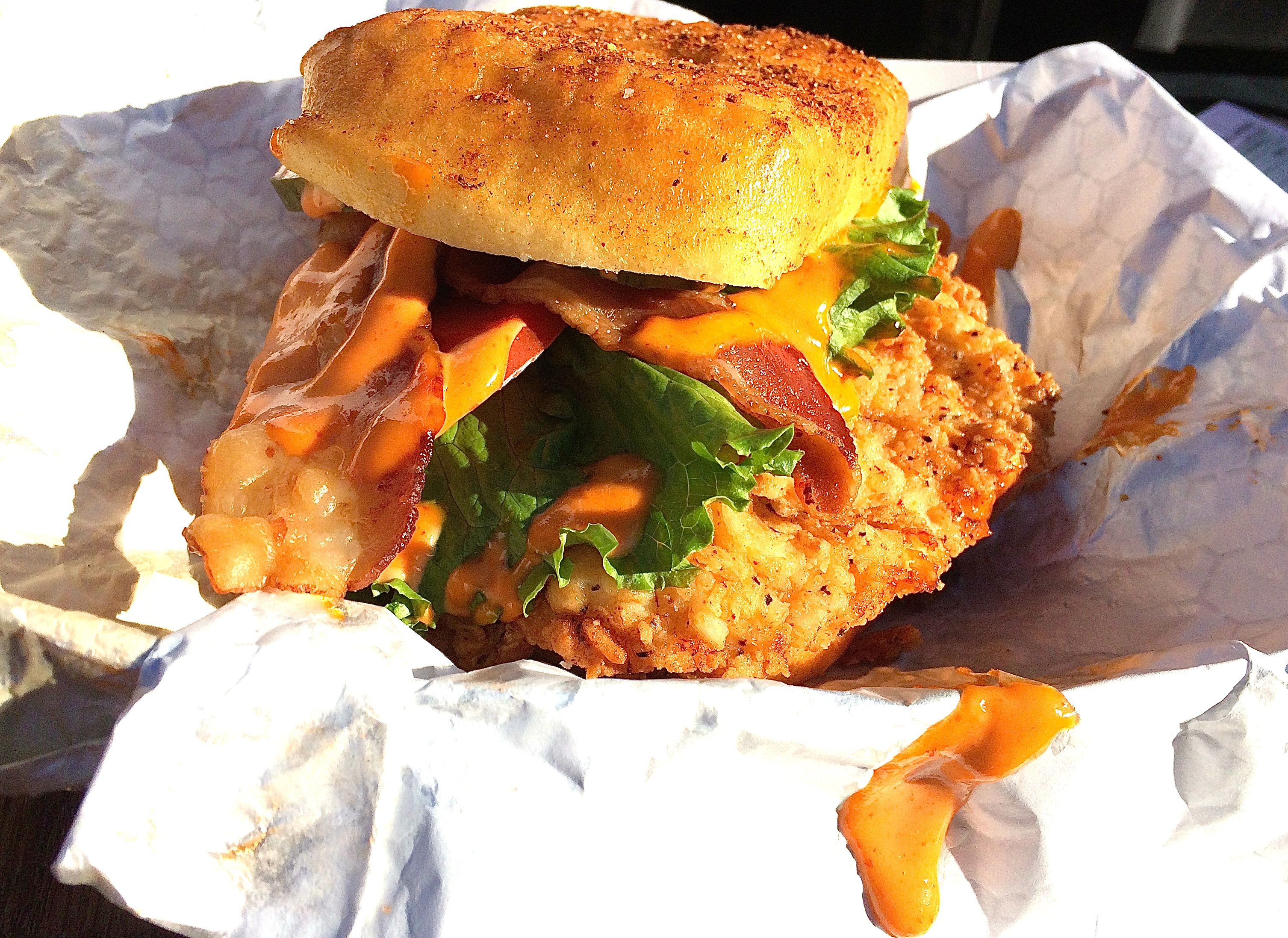 Astro's has quickly become known for serving D.C.'s best doughnut, but the chicken is equally delicious.
My gastronomical experiment could have gone horribly wrong. Full disclosure: I love both fried chicken and doughnuts. But this could have been a lobster-stuffed-with-tacos scenario.
It wasn't. There are no regrets.
"For a while, it seemed like everybody was making cupcakes," Halpern told Newsday when he started his doughnut shop. "That's kind of over, so I think this has potential."