"Eighty per cent of the time, it works every time." – Brian Fantana on Patrik Laine's go-to shootout move … probably.
The Winnipeg Jets star winger netted the shootout winner against the Philadelphia Flyers Thursday night and beat Brian Elliott with a deke hockey fans have come to expect.
Laine has now scored four regular-season shootout goals on five career attempts and he uses the same move each time.
The 19-year-old Finnish sniper has one of the best shots in the league — he might just have the best release in all of hockey — so the goalie must respect that. When Laine picks up the puck at centre ice he does so with just enough speed that it forces the netminders to back up into their own net at a decent pace.
The puck doesn't move too much but by the time he hits the hash marks he quickens his stickhandling ever so slightly and doesn't make his final move to the forehand until he's at the lip of the crease when he tucks the puck in five-hole.
Nov. 13, 2016 against the Los Angeles Kings…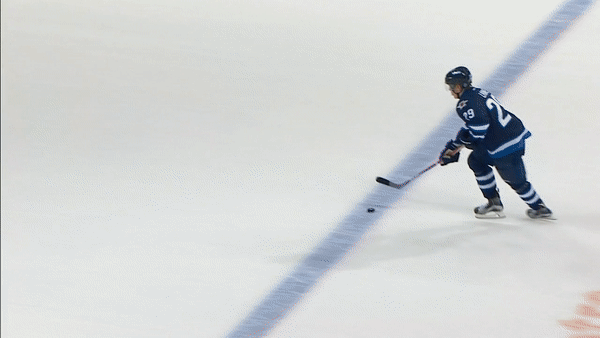 Dec. 6, 2016 against the Detroit Red Wings…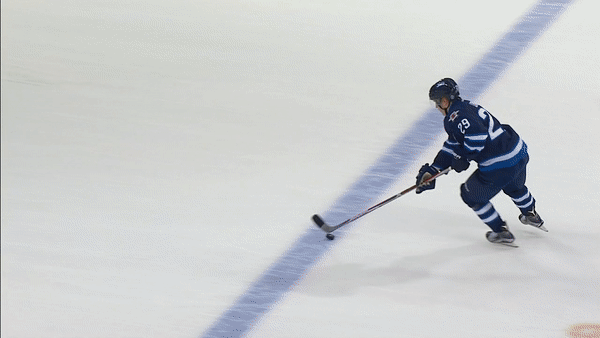 March 28, 2017 against the New Jersey Devils…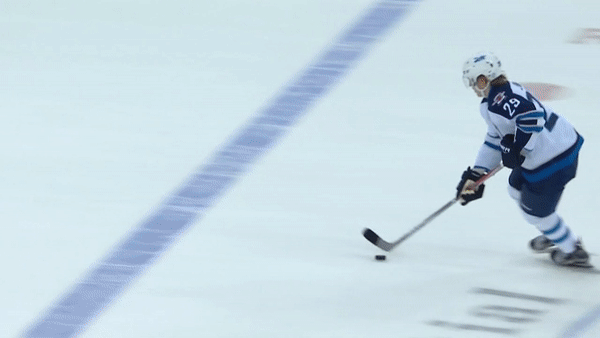 Nov. 16, 2017 against the Philadelphia Flyers…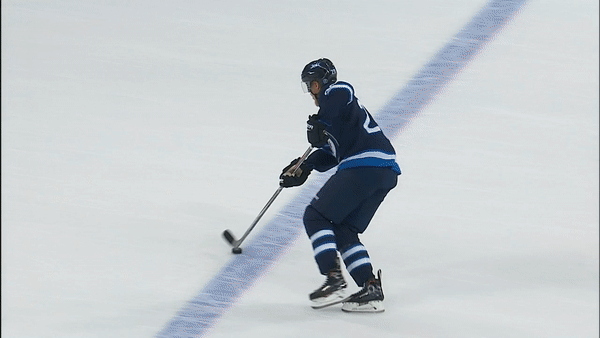 Despite how impressive this is it isn't the first time we've seen a player have success continuously turning to the same move.
When the NHL first introduced the shootout ahead of the 2005–06 season, then-Dallas Stars forward Jussi Jokinen gained notoriety after having so much success in the one-on-one skills competition. He would score his goals using one of two moves. Jokinen, a left-handed shot, would swing out wide towards the boards on his off-wing. At roughly the top of the circle he would cut into the middle and shoot low blocker once he was inside the hash marks. If the opposing goalie cheated to the right expecting a low-blocker shot, however, Jokinen would mix it up and pull off "The Forsberg."
While Jokinen would vary his attack slightly each time, Laine has the exact same approach when it's his turn in shootout.
Check out Laine's shootout goals simultaneously. It's pretty remarkable.
His only unsuccessful regular-season attempt was in a Dec. 15, 2016 game against the Florida Panthers. He used the same deke but Roberto Luongo got the paddle of his stick down in time.
In a Sept. 18 pre-season game earlier this year he tried a different move and missed the net entirely.
If goalies didn't know before, they certainly know what to expect from Laine in shootouts now. Does this mean Laine is preparing to unveil a backup move like Jokinen did? We'll have to wait until the next Jets game that requires more than 65 minutes.