Joffrey Lupul called out the Toronto Maple Leafs for their treatment of the winger on Sunday, saying the team cheats with the way it uses long-term injured reserve.
Lupul hasn't played since Feb. 6, 2016, being sent off to what's been named "Robidas Island", where the Leafs put their unwanted contracts on LTIR for cap relief.
Leafs general manager Lou Lamoriello told media that Lupul had failed his physical at training camp on Thursday, something the 33-year-old refuted on Instagram.
In a comment to a photo he posted, he told a fan that he's "ready… Just awaiting the call."
When someone pointed out his failed physical, he responded: "Haha failed physical? They cheat, everyone lets them."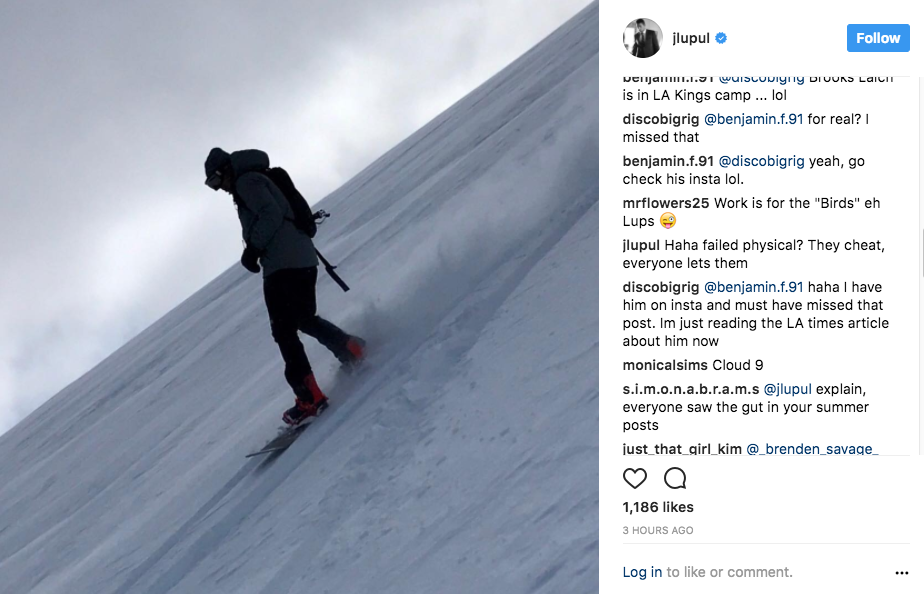 The post has since been deleted.
The comments make Lupul the latest to criticize the Leafs for the way they manage their reportedly injured players, with defenceman Jared Cowen calling his buyout process a "joke" on Friday.
The 2017-18 season will be the final one of a five-year contract Lupul signed with the Leafs that carries a $5.25-million cap hit.
You have to wonder what the future holds for the five-time 20-goal scorer, who will be motivated to prove he's not done playing at the game's highest level yet.
[relatedlinks]