It was seven games of some of the best hockey Joffrey Lupul had seen in his life, and it conjured a stark realization.
His Toronto Maple Leafs are nowhere near ready for the level of excellence that was on display during the epic Western Conference final between the Chicago Blackhawks and Los Angeles Kings – a back-and-forth heavyweight tilt between the three most recent Stanley Cup champions.
"You felt like no one deserved to lose," Lupul told Sportsnet in a recent interview. "Watching some of that, it's safe to say our team has a ways to go before our team is competing with them year in, year out."
It was a rare moment of candour from a hockey player, albeit a 30-year-old one with perspective. And it was swiftly balanced with a splash of hope.
"That's not to say we can't get there," Lupul added. "Both of those teams, before they were champions, had to go through some adversity. We need to use some of the adversity we've had over the last couple years as experience and turn ourselves into one of those championship teams that contend regularly."
The Maple Leafs' adversity is well-documented, so we won't retrace the route of Toronto's blue-and-white 18-wheeler, only to say that time has not healed the frustration Lupul and his teammates experienced while dropping 12 of their final 14 games last season while tail-spinning to 23rd place overall.
"It's still equally as disappointing now," Lupul said. "The difference between winning and losing is so small in the NHL, and I think a lot of those games I look back and think we played well enough to win but we didn't. A key for us going forward this season is just to keep our foot on the gas. If we're in a playoff spot, try to extend that lead, try to go for first. Don't just be satisfied. Things happen: a couple of injuries, some bad luck. Next thing you know, you're on the outside looking in."
Which brings us to the central question: How can the 2014-15 Leafs avoid another late-season crash?
In addition to hungrier, the Leafs need to get older and wiser, Lupul says, and he appears to be on the same page as his general manager. When Dave Nonis signed 37-year-old free agent Stephane Robidas on July 1, the veteran defenceman instantly became the eldest player on the Leafs' roster, by five years. Plugger Colton Orr is 32, Lupul and David Clarkson are 30 while the rest of the team is in their 20s. By comparison, the Kings have nine players aged 29 or older; the 'Hawks have eight.
"When I see teams that have success in the playoffs, they did it with a lot of veteran leaders," said Lupul. "I think we have a lot of good, young players, but when it comes down to playoff hockey and crunch time, it seems the teams that have the most experience are winning. L.A. is a great example of that. Three or four times in that playoff run I thought they were done, but they delivered, and it always seemed like it was the veteran guys doing it. So you want to add experience, size, puck-moving defencemen—but it's funny, so do the other 29 teams."
Lupul said he wished forwards Dave Bolland (a rare Leaf with Cup Final experience, now with Florida) and Nikolai Kulemin (formerly the longest-tenured Leaf, now a New York Islander) would have remained in the fold, but he understands why they signed contracts elsewhere.
"As much as you'd like to see everyone stay and everyone sign on as a Maple Leaf, reality is, that's not going to happen. People have to do what's best for them and their families. You can't fault a guy for that," said Lupul, who has been encouraged by the franchise's addition of Brendan Shanahan as team president. "There's a lot of guys you'd like to have on your team, but in a cap environment, you have to do it in a smart way. Dave Nonis has done a good job of that."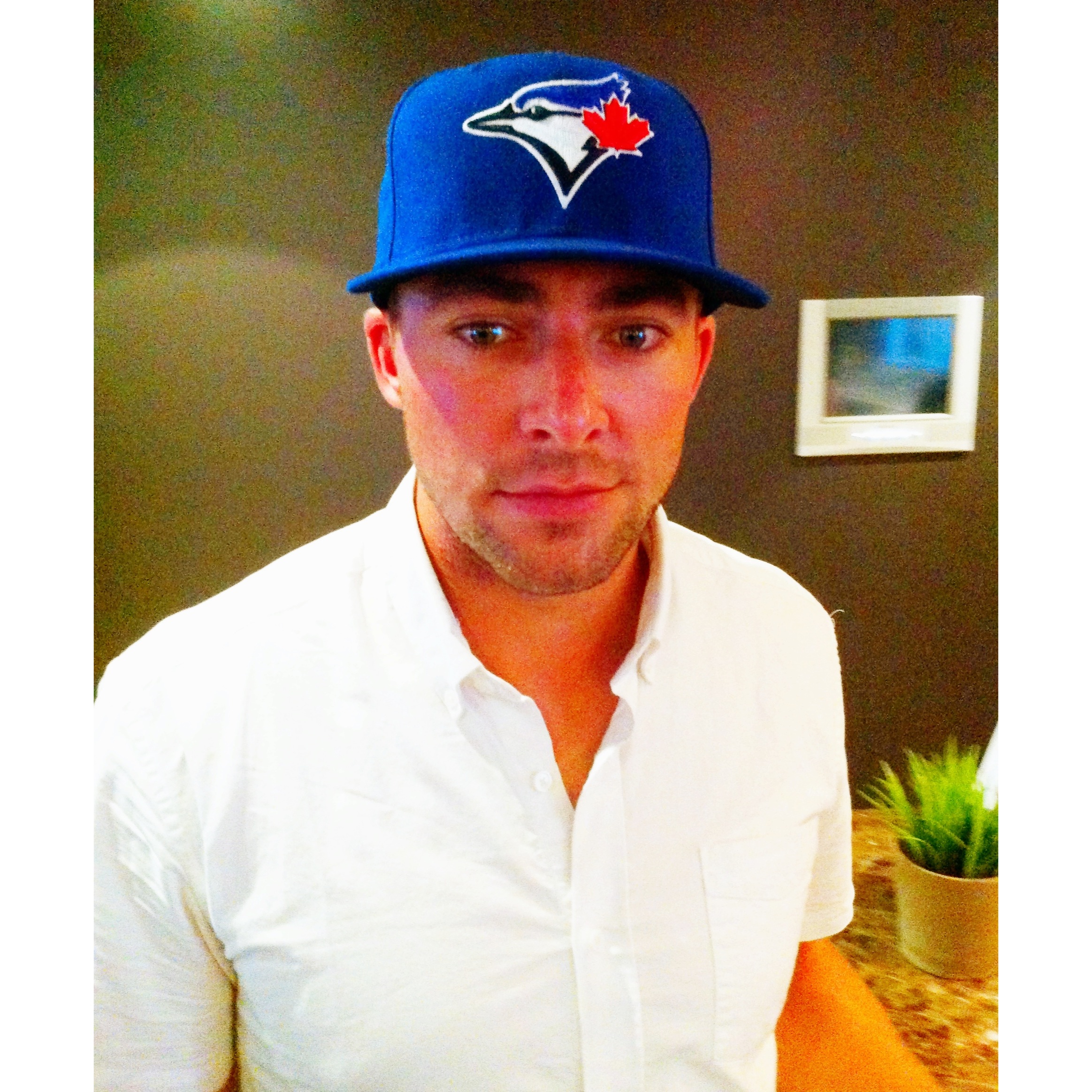 Lupul said he is completely finished rehabilitating the damaged meniscus in his knee that ended his season prematurely and forced him to undergo minor surgery in early April.
The recovery, he assured, has been quick; a couple of weeks of rehab in Toronto, a European getaway to Paris and London, and then back to the gym. Lupul hasn't skated yet, but he doesn't typically hit the ice until mid-July anyway. Although doctors advised him to ease his way into sprints—a favoured summer exercise—the winger started running in mid-June and says the knee feels strong.
"I didn't miss a beat as far as training goes," Lupul explained. "I have the goal of coming into camp in the best shape of my career."
A healthy Lupul will be key to the Leafs, who value his secondary scoring but have been unable to dress the forward for 70 games in a single season since acquiring him from the Anaheim Ducks in 2011. In fact, Lupul hasn't reached the 70-game mark since he scored 25 goals for the 2008-09 Flyers.
Lupul doesn't blame his MASH of ailments—concussion, wrist, concussion, ankle, abs, back, shoulder, forearm, concussion, foot, groin and knee—on bad luck, at least not entirely. Coach Randy Carlyle has suggested he has "a black X on him," but Lupul believes the league's contracted schedule in the past two seasons has had a negative effect on many players' health.
"Some weeks you're playing four times a week. As a player, I didn't feel 100 per cent in some of those games. I'm not the only one. It's not an excuse," he said. "Certainly a season that plays out in the proper time frame will help guys with a little bit of rest and more time to treat injuries."
Even though the Kings won't lose sleep next fall over a showdown with Toronto, the 2014-15 season should at least bring the Leafs a Lupul who is determined to play a full season and ready to regain his status as a 30-goal threat.
"I'm confident this year I'm in great shape," Lupul said, "and I'm going to come back and have a great year."