When John Scott was voted by the fans to captain the Pacific Division at the 2016 All-Star Game, he said he would be taking the nomination in stride in an attempt to have fun with a bizarre situation.
As it turns out, the enforcer, now a part of the Montreal Canadiens organization, had planned on giving out T-shirts to his all-star teammates to wear.
The black shirts, featuring a photo of Scott, read:
Thanks for believing in me

Love always,

The Captain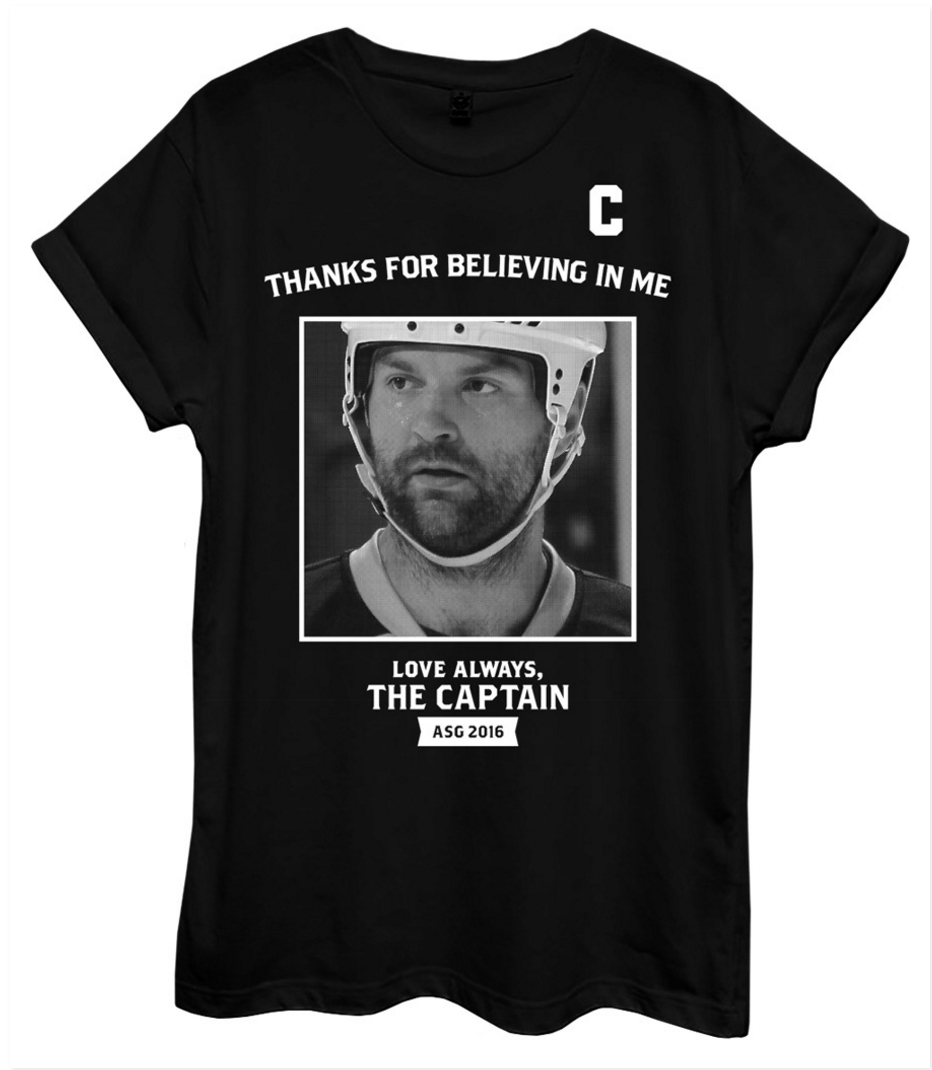 Now that he's been traded, and most likely ineligible to play in the All-Star Game, the shirts are being sold online, with a portion of the proceeds going to Hockey Helps the Homeless.