When I made my first visit to the NHL office in New York City in the late '70s, seven employees worked there. Seven! In 2019, I think there are well over 400. That growth reflects the change from cottage industry to mainstream sports and entertainment juggernaut, a change that has resulted from the work of many people both in the league office and beyond its walls. This list is a little glimpse at some of those people, who are still working to grow the game.
There are more players on this year's Power 25 than there were in 2018 or 2017. There's one simple reason for that: The game on the ice demands it. Players today are younger and more creative, and they're demanding a share in the business. Over the next year, that trend will evolve even more as 2019's restricted free agent market manoeuvres for new and bigger contracts, putting salary cap pressure on teams across the league.
There is also a greater focus on Canadian teams and their contributions to the game. Again, the explanation is simple: They have produced some of the best stories of the season. Calgary, Toronto and Winnipeg are all near the top of the standings. Montreal and Vancouver are surprising playoff contenders, and Edmonton and Ottawa remains tremendously, compellingly frustrating for their fan bases. In short, passion for the game is alive and thriving throughout the whole country.
Agree or disagree with these rankings. Rant or rave about them if the mood strikes you. But promise me one thing: Enjoy!
25. Glenn Healy:
Healy has seen the game from many angles and his passion to get it right always shines through. He is now executive director of the NHL Alumni Association, that group of retired players that at times has felt ignored by the players' union and the league. Through Healy's bulldog style, though, that's changing. The Alumni has built some strong corporate partnerships and leveraged the ability of players to sign their rights back to the group as a whole so that there are now more than 1,600 former players receiving some level of compensation. Healy's ability to sell both corporations and the game's great former players on the aim of "good of all" is key to the Alumni's renewed profile and success. Next on the agenda has to be to create a better relationship with the NHLPA, where Healy once worked.
24. Kay Whitmore:
The former Whalers and Canucks goaltender has been instrumental in the evolution of goalkeeping equipment as a member of the NHL's Hockey Operations group. Soldiering on despite complaints and criticism with support from the rest of Hockey Ops and a few current goalies, Whitmore has championed the streamlining of equipment, working diligently, and well, with the NHLPA and manufacturers. Pads, pants, chest and arm protectors continue to be works in progress, and the glove is next to draw Whitmore's focus with the hope that its radius will be reduced by more than two inches and the cuff (normally called "the cheater") will shrink as well.
23. Shyam Das:
An independent arbitrator who has worked for Major League Baseball and the National Football League, Das is the man the NHL and the NHLPA have agreed to use for appeals of any suspension greater than six games upheld by the commissioner. In three recent decisions, Das reduced the amount of games in the original suspensions for Dennis Wideman (from 20 to 10), Austin Watson (from 27 to 18) and Tom Wilson (from 20 to 14), and he looks like he'll remain the game's neutral discipline arbitrator for the foreseeable future.
22. John Tavares:
Choosing Toronto in free agency, Tavares potentially changed the fate of two franchises, one he loved from childhood, the other he joined as a child and left as a man. Leaving money on the table for his best chance to win in Toronto — and the chance to move home — he just might have set a precedent that others will follow. After all, hockey is a game of tradition and loyalty. Matt Duchene, Artemi Panarin, Jeff Skinner, Erik Karlsson — all took note of Tavares's decision, and the success that followed. His influence just might be a factor for some of those unrestricted free agents this summer. And Tavares has also delivered for the Maple Leafs as a leader, goal scorer and consummate professional. He is a big part of the frenzy in Toronto, and the possibility of winning the team's first Stanley Cup in 52 years.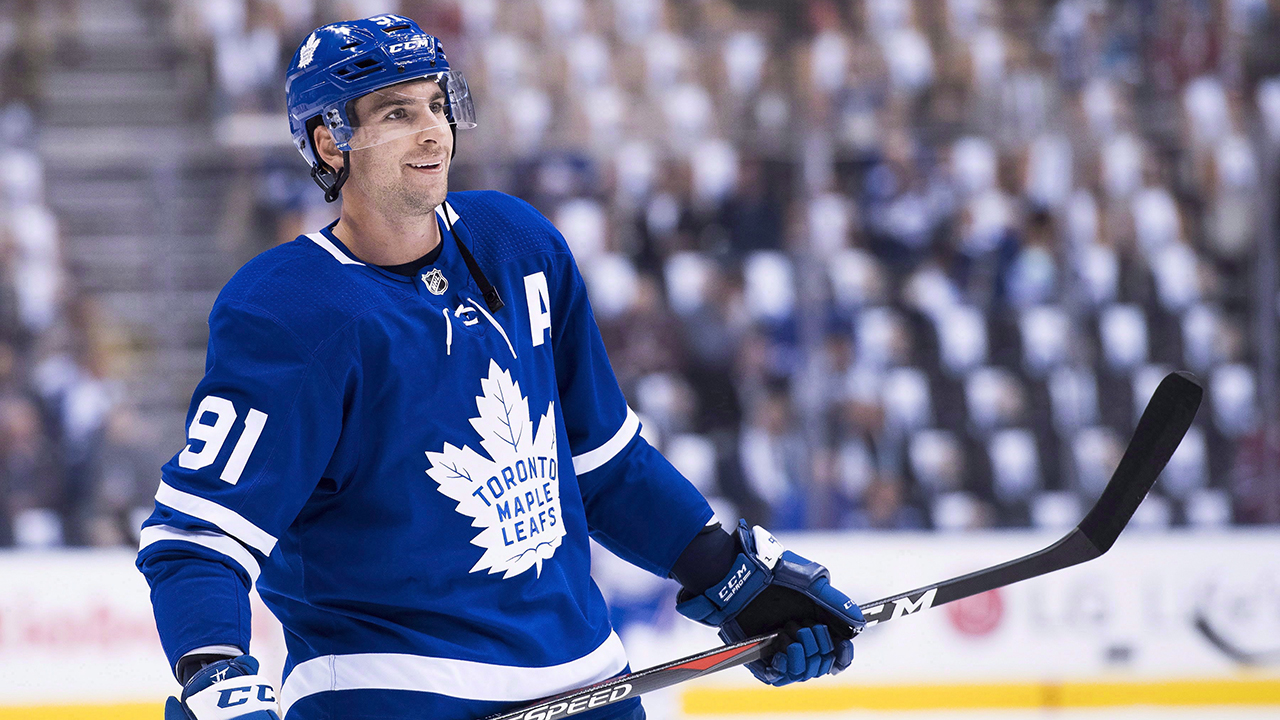 21. Kyle Dubas and Brad Treliving:
Living under the microscope hasn't stopped either of these Canadian-based GMs from assembling teams that win far more than they lose. Both have been creative and unafraid of change in their pursuit of deep playoff runs, and it will be interesting to see whether they stand pat over the next month or help their teams with a timely trade. The pressure to win in a Canadian city is immeasurable. Not bowing to pressure — from ownership, media and fans — is a full time job. Staying the course and believing in the process makes you stronger. While Dubas has improved his team through the financial resources of MLSE in free agency, Treliving has fired his coach and traded away the highest-scoring defenceman in the NHL and seen those moves pay off. And his trades on recent draft days are proof of his desire to build a winner in Calgary. Both GMs have stressed building from within, and that approach has delivered, with the likes of Travis Dermott, Rasmus Anderson, Mitch Marner and Matthew Tkachuk becoming vital players for their teams.
20. Connor McDavid:
For my money, No. 97 is the most exciting player in the NHL, a guy who consistently delivers those moments that make you turn in disbelief and say, "Did you see that?" He has returned the Oilers to their place as one of the most interesting franchises in the league, and willed his team to victories with skill and pure heart. I would like to see him be more demonstrative on the ice. Get angrier. Get louder. Don't let the opposition and officials take advantage of his ability to recover from interference, holding and slashes. He chooses not to because raising a fuss just isn't in his DNA. In the end, one player can't will his team to the playoffs. He needs help. But that won't stop the hockey world from marvelling at his skill, speed and scoring.
19. Barry Trotz and Lou Lamoriello:
When the Maple Leafs faced the Capitals in the playoffs in 2017, I don't think any of us imagined that Trotz and Lamoriello would work for the same team anytime soon — and that the team would be the Islanders. Well, it happened, and the structure and accountability they've instilled on and off the ice have made the Islanders a factor in the Metro Division. Like all great coaches, Trotz is thorough in his preparation and relentless in his execution. He has turned the blue line from a liability into an asset and might be coaching at an all-time high this season. As for Lamoriello, his return to the New York area has only reinforced his image as the Godfather. Players always know where they stand and that he always has their backs. And there are rules. Lamoriello and Trotz have proven that the franchise can be relevant, even without Tavares. They've rekindled the Islanders' pride, and just might make the playoffs. The added challenge of having two home arenas hasn't helped, but one has to think that Lamoriello will be able to solve that sticky issue sooner than later.
18. Brian MacLellan:
MacLellan now has his name on the Stanley Cup as both a player and a GM, and not to knock his playing career, he's had much more impact on the game from the Washington Capitals front office. He's worked to give his team a better chance to win at the trade deadline, and his cap management following the Stanley Cup victory — moving goaltender Philipp Grubauer and D-man Brooks Orpik to Colorado in order to sign John Carlson (only to re-sign Orpik after the Avs bought him out) — was brilliant. Along with his assistant GM, the great player evaluator Ross Mahoney, MacLellan has brought stability to the Caps' front office, which in turn smoothed the coaching transition from Trotz to Todd Reirden. Though he's certainly not the most outgoing manager, making the Capitals a championship team has made MacLellan one of the most influential.
17. John McDonough:
After turning the organization around and putting his name on the Stanley Cup three times since 2010, the president and CEO of the Blackhawks has his work cut out for him as he tries to rebuild the team without compromising the tremendous growth he has supervised. Like the Red Wings of the 1990s and 2000s, Chicago has become the best ratings grabber for network television in the United States. But facing the possibility of missing the playoffs for the second consecutive season will put McDonough's guile and elite marketing skills to the test. There is no doubt the dismissal of Joel Quenneville as coach came directly from McDonough's office. The confidence and autonomy given to him by owner Rocky Wirtz is testimony to everything McDonough has done for this once sad franchise. Now, though, he and his right-hand man Jay Blunk, must keep the cavernous United Centre filled while Stan Bowman re-tools on the fly, handcuffed by a few of those long-term contracts given out while the Hawks were the talk of the hockey world.
16. Stephen Walkom:
The NHL's VP and director of officiating still thinks like an official and has built a team of on-ice personnel that think the same way. Walkom faces a huge operational challenge: Trying to get that many people to watch the same game the same way and make the same decision is close to impossible. In those terms, he has done a very good job, and I have seen firsthand at officials' training camp the camaraderie and loyalty he has promoted amongst the referees and linesmen. The best example of Walkom's feel for the game was his insistence on having a supervisor in the situation room as a conduit with the officials on the ice. While some feel it isn't necessary, it created the perception of authority working together, and quelled the public critiques of the coaches' challenge. Also know that Walkom is in constant communication with his staff to ensure the standard of calls is as consistent as possible. He has a huge impact on the shape of the game on the ice.
15. Judd Moldaver and Mike Liut:
Agents Moldaver and Liut will be taking a lot of calls in the months to come. Moldaver, from Wasserman/Orr, has Auston Matthews; Octagon Sports' Liut has Mikko Rantanen, Brock Boeser and Patrick Laine. All of those players are in the final months of their entry level deals, and the challenge for the agents is simple: how to create leverage in restricted free agency, which still puts much more control on the side of the teams. Moldaver, Liut and agents like them will try to dictate the market and create budget problems for the teams. Also out there is the possibility that one or two of their clients might receive an offer sheet from a team in desperate need of a marquee player. Is Matthews worth giving up multiple first round picks? Maybe. Laine? Maybe. Marner? Interesting. We have never seen a summer like this in the NHL. So many quality, young players seeking new long-term contracts. Moldaver, who moved over from CAA with Matthews, and Liut, the former NHL goaltender, are going to be front-and-centre in the negotiations.
14. René Fasel:
Fasel's time as president of the International Ice Hockey Federation is coming to an end. It's common knowledge in international hockey circles, that he will probably be gone of his own volition in the next two years. But he wants to leave a legacy. Fasel's inability to convince the NHL to send its players to South Korea, after great success in Vancouver and Sochi, was as frustrating as it gets. So recently, when he announced the 2020 World Championships in Finland and perhaps the 2022 Winter Games in Beijing will be played on NHL-size ice, it was viewed as the first of many olive branches meant to convince Bettman and Co. to consider the Beijing games. While Fasel is probably supported by the IOC, NHLPA, NBC, CBC and European Broadcast Union, it will certainly be difficult to convince NHL owners to sacrifice prime February dates — particularly when the NHL has its own plan for the Chinese market. Fasel wants to leave his mark. NHLers on the ice in Beijing would be that mark.
13. Peter DelGiacco:
Hockey fans see DelGiacco's influence at every game. As the league's chief technology officer, DelGiacco is responsible for every piece of technology the NHL uses. Cameras on the blue lines, video review, tablets on the benches and with the referees, and the arena-to-situation room intercom are all part of his domain. His biggest current challenge might end up being his greatest influence in the game: player tracking. Not only could tracking make the game more watchable for some, it will become the backbone of the NHL's new partnerships in sports betting. DelGiacco has consistently and quietly delivered for the league on every project. His work touches every department from marketing and sales to hockey operations to game presentation to the NHL Network, the archives and beyond. Delgiacco is that low-key guy in the background that always gets things done.
12. Mathieu Schneider:
Mandatory days off, the five-day mid-season break, the all-star format and some recent equipment safety measures have Schneider's influence written all over them. The former defence man who played for more than two decades and 10 NHL teams has become Donald Fehr's consigliere, his hockey whisperer. At the same time, Schneider has learned a great deal from Fehr about the art of negotiation. Over the next few months, as the CBA becomes an issue and the tweaking of some player-first demands becomes public, we'll start to see Schneider's influence there as well. He has always worked hard on behalf of the players.
11. George Parros:
Princeton trained and street smart, Parros has put his stamp on the Player Safety Department. He has tried to instill a more respectful style of hockey, expanding his purview well beyond the typical head hits the department was created to police, tackling things like the often-ignored stick fouls and slew-foot plays guys felt they could get away with. Has he raised the bar? Probably, a bit. Has he gone too far? For some, yes; for others, not far enough. Parros hasn't been afraid to use the power of the CBA and levy fines without hearings to keep players aware that someone is watching. His aggressive approach to leadership of the department makes the decision to put one of the toughest players ever to wear skates in charge a wise one.
10. Mark Chipman:
The last year has been a good one for the co-owner of the Winnipeg Jets. His team has become a powerhouse in the Western Conference, and Chipman, along with his partner, David Thomson, deserve credit for helping give downtown Winnipeg a bit of a facelift around the arena. Chipman's stature within the NHL family continues to grow. He's a member of the commissioner's Executive Committee and a strong voice from one of the smallest markets in the league — and a Canadian small market at that. His management skill in landing the Atlanta Thrashers remains a tremendous example of how to navigate the demands of NHL owners and the New York Office. Chipman has also joined the selection committee for the Hockey Hall of Fame, cementing his position as a true league insider.
9. Sidney Crosby:
Crosby remains as prolific on the ice as ever, and it's almost as if his greatness is now taken for granted. He still is the most marketable player in the NHL, his endorsement deals reflect that fact. And there is little doubt that as long as he's healthy, the Penguins remain one the game's elite franchises. After starting his career as one of the loudest rookies, maybe chirping a few too many times, Crosby has become a public voice of reason. He knows what's expected of him, and he delivers. On the ice, that calm demeanour is replaced by a demanding one, with a great will to win. His work ethic truly leads his team on a daily basis, and is the single biggest reason the Pens compete at such a high level.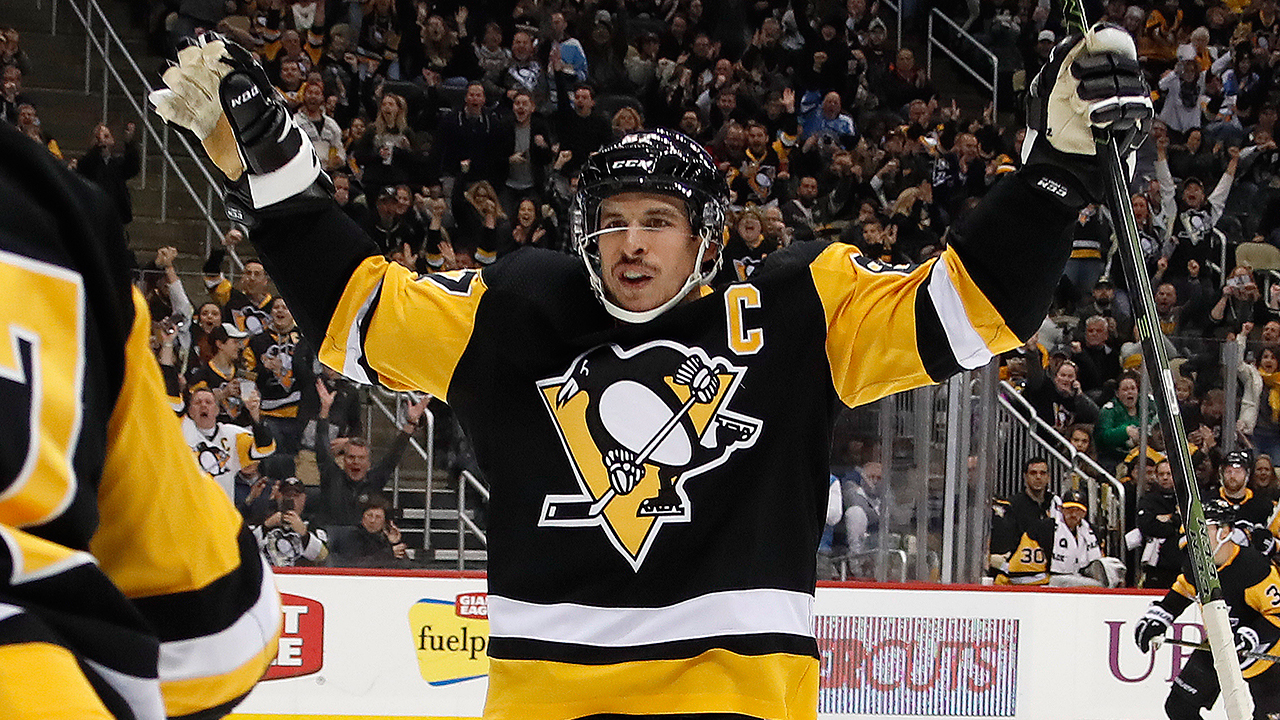 8. P.K. Subban:
The Nashville defenceman has had tough year on the ice, missing 19 games with back issues, but make no mistake about it, Subban and his personality remain crucial to the NHL. We all joke about "growing the game," but Subban wields the power to spark and nuture that growth. His outgoing personality transcends our sport. Whether it be his charitable work or his work for minorities, Subban's voice is one that gets heard. As he matures, his message of fun and inclusiveness can help the game in a serious way, particularly outside the core hockey audience. His next step is to create a production company and partner with NBC for an upcoming series of shows. And, oh yeah, he can still really shoot the puck from the point and play some decent defence for the perennially great Predators.
7. Colin Campbell:
I have always believed that Campbell is the conscience of the game. As a former player and with his name on the Stanley Cup, there isn't a waking moment that he isn't thinking about what is best for the sport. Any rule changes under consideration will have been sliced and diced by Campbell. A disciple of the late, great Roger Neilson, Campbell thinks the game at a much higher level than most, and with the betterment of all top of mind — from owners to players and fans. Don't let the Southwestern farm boy cadence fool you, Campbell is one smart cookie. Staying in his position for as long as he has is testament to that, and to his love of the game. The fact he isn't in charge of player discipline has, in fact, become a blessing as he's able to devote more time to ensuring the quality of play is at its best, and technology has its proper place in the game. He is still one of the great complex thinkers in hockey, and remains one of the commissioner's closest advisors.
6. Elias Pettersson:
If there was still any question how the Canucks were going to fill the four skates of Daniel and Henrik Sedin, Pettersson has answered them by filling all four himself. Comparisons to Gretzky — because of his slight frame and his shooting style — have been made. The Canucks have become a good road attraction, and have given their rabid fan base hope for years to come. As good as Pettersson is in the offensive zone, he's also working hard to perfect his defensive play. And, remember, he only played centre seven times last season before filling that position in Vancouver. Coach Travis Green, himself a pretty good player, admits he doesn't really coach Pettersson about hockey, focusing instead on life in the NHL. Not that Pettersson seems to need much off-ice guidance either. He is polite, honest, articulate and confident without being cocky. Constantly in demand for interviews, he appears to understand that it is part of the job. Quite frankly, I think he's really having fun, and it shows. And give the Canucks credit too, for creating a small Swedish culture for EP40. Having a handful of other Swedes on the team probably cuts down on Pettersson's time thinking about home.
5. Jeff Vinik:
Vinik is the posterchild for how new NHL owners should conduct themselves. Take a moribund franchise, hire quality hockey people and watch the world unfold as it should — as if it was that easy. How about right place at the right time? Sure, but you have to be able to execute a plan to be successful. Vinik has done a great job with his team, his arena and the surrounding area. He has also become a community leader in the Tampa area, and gives hundreds of thousands of dollars away every season to community groups at home games. A visit to Amalie Arena is impressive, with great in-game entertainment, knowledgeable hockey fans and a quality product on the ice. Vinik has also become a go-to guy for the commissioner. He is a member of the Executive Committee that most often sets the agenda for the other owners, and has become a barometer for Bettman on key business issues. You got a true sense of how Vinik runs his business with the departure of Steve Yzerman as GM. The team on and off the ice just kept on motoring, a testament to what Yzerman built for sure, but also to Vinik and his organization.
4. Alex Ovechkin:
The Great 8 had a very good 2018. He finally won the Stanley Cup, and with it (finally) earned the unqualified admiration of the hockey world. If we ever doubted that Ovechkin wanted to win in North America, those thoughts were doused in the Stanley Cup Final last June, and in the many fountains and champagne celebrations that followed across the world. At this writing, he is again leading the NHL in goal scoring, proving he is the best pure goal-scorer since the league expanded in 1967. As a proud Russian, Ovechkin voiced his displeasure at not being able to join his country's Olympic team in 2018, and many saw his early January announcement that he would not attend all-star festivities in San Jose as a protest. True or not, the reaction to that pending absence was a real sign of respect to a player who has endured more criticism than any superstar in any sport, all the while posting scoring records and missing just 29 games in 14 seasons.
3. Bill Daly.
When Gary Bettman delegates, much falls onto the desk of the deputy commissioner. International hockey, NHLPA relations, concussion protocol and more all fall primarily on Daly. But in reality, everything that falls on Bettman's desk, also finds its way down the hall to Daly's in some form. In the two previous editions of the Power 25, I've mentioned how approachable Daly always appears to be; nothing has changed. I truly believe that as Bettman has relaxed as commissioner, it has enabled Daly to be much more persuasive and authoritative. He can easily work on the broadcast file in both Canada and the United States, as well being a source of information and counsel for the owners. Ever since the departure of former NHL chief operating officer John Collins, the senior team has reported directly to Bettman and Daly has taken a more active role in the business side of the NHL. And with Player Safety situated in NYC, rather than Toronto, you have to know he has some influence on that high-profile group as well.
2. Don Fehr.
There is no question Fehr is brilliant, and while he has had a few detractors, it would appear the rank and file of the NHLPA have full trust in their executive director and his lieutenants. With the help of Schneider, Fehr has built a structure of outreach, a layer of regional player reps such as Steve Webb, Chris Campoli and Rob Zaminer to maintain constant communication with the players. What is interesting to me is that this group, led by Fehr, also appears open to building revenue. The World Cup and the new player tracking are two great examples of ways the partnership between the league and union can grow while contentious CBA issues continue to be negotiated. It should also be noted that quietly, he has also used former NHLPA executive director Bob Goodenow as an advisor. One cautionary note about Mr. Fehr: He loves deadlines and negotiates accordingly. The first deadline isn't until September. Just sayin'.
1. Gary Bettman.
Boring, I know. But make no mistake, Gary B. Bettman still has a hold on the NHL game like no other. In many ways, the commissioner is coming off his most successful calendar year on the job, both personally and professionally. Revenues are up, and with sports betting on the horizon, the opportunities to increase those dollars are certainly there. The game on the ice is very good, and an expansion team is in the midst of putting $650 million in the pockets of its owners. As 2019 begins, and with CBA discussions already underway, Bettman once again finds himself at the centre of the action. Let's face it, while he will downplay the conflict between the league and the PA, he was born to negotiate. He loves the fight. By the way, I have never seen the commissioner more comfortable in his own skin. He is more relaxed, accessible and willing to delegate to his senior management team than at any time since 1993. That is an indication of his confidence in what he has done and in the game itself. All that and the Hockey Hall of Fame, too. As for the near future, franchise stability is always paramount for the commissioner. You would have to think that Ottawa and Arizona will need some quality time with Mr. Bettman.
Ones to Watch:
1. Travis Green. Green appears much younger than his 48 years, and he has brought a new attitude to NHL coaching. Part tough love, part player-first. Having already paid his dues in the WHL and AHL, he is a huge part of the Canucks' resurgence.
2. Chris Pronger. The great former player has worked in the NHL office and now the Panthers front office. He has to be on the short list when the next round of NHL GM jobs open up.
3. Kelly McCrimmon. McCrimmon is key in the expansion front office in Las Vegas. His long tenure with the WHL's Brandon Wheat Kings and his ability to evaluate players make him a GM in the future.
4. Darren Ferris. Ferris has been on his own as an agent for just six years but he's not afraid to ruffle feathers. He's had two RFAs with little or no leverage sit out camp (Josh Anderson and Andreas Athanasiou), and both Taylor Hall and pending RFA Mitch Marner number among the 26 players he reps.
5. Adam Oates. Oates has created his own business model. He has become a personal coach for shooting and passing (almost like a swing coach in golf), putting his Hall of Fame stick to work with players around the league. And now, the Kings are using Oates, who helps with the power play and breaks down tape with each individual on the team.
6. Jim Murren. The Chairman and CEO of MGM Resorts International was first in line to sign a sports betting deal with the NHL. He just might become one of the league's best and biggest corporate partners.
7. Valerie Camillo. Camillo is the new president of business operations for the Philadelphia Flyers and Wells Fargo Arena. She joins Amy Latimer, who runs TD garden in Boston, as high-profile women at the team level in the NHL. Camillo will oversee sales, marketing and all business for the team and arena.
8. Tod Leiweke. As Seattle prepares to join the NHL in 2021, we will hear Leiweke's name a great deal, tied to arena construction, the unveiling of colours and name and the hiring of a hockey operations group.
9. Dallas Eakins. Eakin's first NHL tenure in Edmonton was a disaster — for many reasons. But he has taken his time in the AHL to become a better coach and will be back in the NHL somewhere, sooner than later.
10. Gritty. Honestly, I tried to avoid putting the old redhead on this list, but I couldn't help myself. No other mascot has become as universally recognizable as fast as the Flyers' hairy monster. In a year in which the iconic franchise has lost far more than it's won, Gritty has played a key role in deflecting from the on-ice product. Mind you, being owned by a multi-tiered media company, sure helped get Gritty a fair share of network time.