When you think of all the great NHLers to hail from British Columbia — Joe Sakic, Steve Yzerman, Paul Kariya, Glenn Anderson, Cam Neely to name a few — Mark Recchi is right there among the best.
A humble, hardworking, well-respected veteran whose career in the NHL lasted 22 seasons spanning four decades. Each of the seven teams he spent time with in the pros were in the Eastern Conference, but Recchi's story began out west in his hometown of Kamloops, B.C.
Your surroundings help shape who you are and Recchi, a special guest during this year's Scotiabank Hockey Day in Canada, is Kamloops through and through.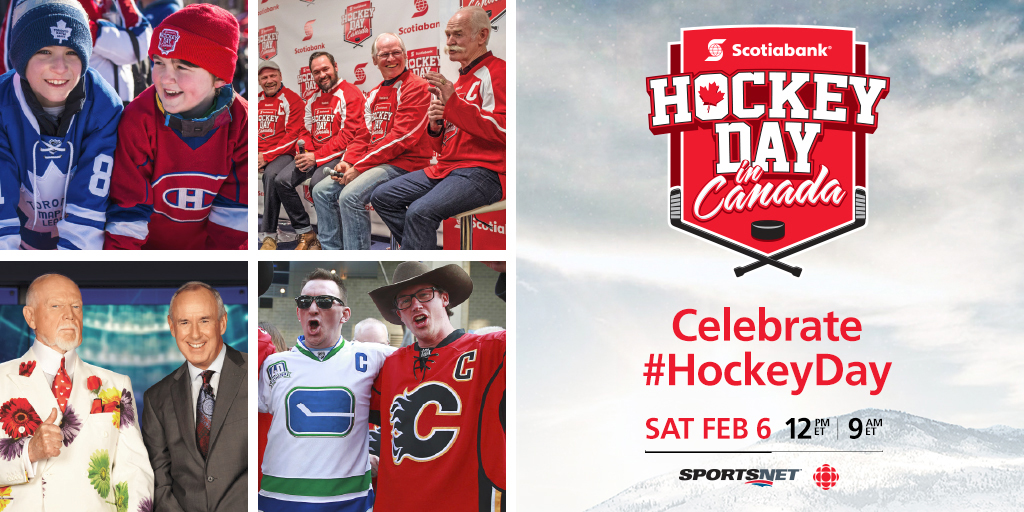 Recchi lives in Pittsburgh where he played seven seasons with the Penguins and currently serves as a player development coach for the team, yet he manages to venture back to his hometown once or twice a year. His parents and two of his three brothers still reside there, as do a plethora of fond childhood memories.
Recchi, now 48, began playing hockey at six years old and even at an early age he was able to lead his teams to success — just like the three-time Stanley Cup champion would go on to do throughout his NHL career.
"We always had really good teams, so it was always fun," Recchi told Sportsnet in a recent phone conversation. "We were always vying for championships, provincials and all that stuff so it was always really enjoyable."
Like so many young Canadians, hockey was a way of life for Recchi and his friends and the fun wasn't limited to the local arenas.
"We'd either go up to the lakes, the ponds, or we had some parents that would just get their driveways and make them rinks or their backyards. We'd finish our [league] games on the weekend then go play [outdoors] all day," Recchi said with a sense of nostalgia in his voice. "Those are the best times. Getting checked into snow banks and looking for pucks. Those are great memories that you never forget growing up."
---
Scotiabank Hockey Day in Canada Live: Latest articles, videos, social content
---
During Recchi's minor hockey days the population of Kamloops was approximately 45,000 people. Today it's roughly double that.
"It was a great town to grow up in," he explained. "You could drop your bike anywhere in the city, you could go anywhere. The type of people there – hardworking people, humble people – it was a great city to grow up in and it was a great sports town. All the facilities for young kids to be able to do sports."
For many young players in Recchi's age group in the Kamloops area it was always a goal to suit up for the local junior club.
"We went to all the games. My dad would take us. We were all big hockey fans and you definitely wanted to be a Junior Oiler or Blazer at the time. No question about that."
As a teen, Recchi spent time with the Kamloops Chevys, Langley Eagles and debuted in the Western Hockey League with the New Westminster Bruins.
Prior to the 1986-87 season he was traded to the Kamloops Blazers. A dream come true for Recchi, but at the time there's no way he could have predicted he'd eventually have his No. 8 retired by the team or that decades later he would become a co-owner of the franchise alongside fellow NHL alumni Jarome Iginla, Shane Doan and Darryl Sydor.
Recchi missed a large portion of his first year with the Blazers due to a broken ankle, however he was able to recouperate in the off-season and take his game to a new level for his final year of junior. He finished the 1987–88 campaign with 61 goals, 93 assists and 75 penalty minutes in 62 games.
"I had lot of great teammates and Ken Hitchcock, Don Hay, Don Moores, my coaches. Two of them are still coaching (Hitchcock with the St. Louis Blues and Hay with the Blazers) and Don Moores was a huge influence on me. He coached me in minor hockey for a couple years and he was a big influence as well on me."
Recchi's WHL swan song season resulted in him being selected in the fourth round (67th overall) by the Penguins in the 1988 NHL Draft.
---
LISTEN: Mark Recchi talks about Scotiabank Hockey Day in Canada
---
The theme of this year's Hockey Day is teamwork and Recchi pointed to two of his former linemates as key factors in helping him develop and mature when his pro career was in its infancy.
"I've been very fortunate. I've had so many great teammates," he said. "I think probably the two guys that had a significant impact on me early in my NHL career were [Bryan] Trottier and Joey Mullen. I got to sit between them. I don't know if 'Badger Bob' [Johnson] did it on purpose but he put me in between those guys and they were very influential on helping me through my first full year and my second year as well. When you have people like that around you it makes all the difference in the world."
Trottier and Mullen finished their NHL careers with 1,425 and 1,063 points, respectively, but Recchi was able to surpass them and sits 12th all-time with 1,533 points. Not only that, but Recchi is the oldest player to ever score in a Stanley Cup final.
Trottier and Mullen both happen to be in the Hockey Hall of Fame, something that could be in Recchi's future as well.
"Hopefully my day will come at some point," Recchi said. "If they think I've earned it then that's great. I think I did what I could on the ice. I have all the respect in the world for the process it goes through and if I'm fortunate enough to get in there then that would just be icing on the cake for everything that I accomplished, for everything I tried to go out and do."
Hardworking, humble and maybe one day a Hall of Famer. Not bad for a kid from Kamloops.
---
Mark Recchi will be one of several NHL alumni — including Trevor Linden, Lanny McDonald, Wendel Clark, Bryan Trottier among others — who will be participating in various Scotiabank Hockey Day in Canada events. For more info visit the official Hockey Day website.