Playoff star Alex Semin hoisted the Cup after a thrilling seven-game championship series.
A mid-season recruit after the Montreal Canadiens terminated his contract in December, the Russian sniper helped Metallurg Magnitogorsk come from behind to claim the KHL's Gagarin Cup — the franchise's second in three years.
On the strength of two goals from defenceman Evgeny Timkin and a winning shot by 35-year-old Ontario native Chris Lee, Metallurg upset HC CSKA on the road Tuesday, taking the game 3-1 and the series 4-3.
Confetti rained and Queen's "We Are the Champions" blared in Moscow.
Mettallurg fired head coach Mike Keenan, who led the club to its 2014 title, in October. Keenan worked with the team, however, to scout and recruit Semin, who contributed seven goals and eight assists in the post-season run.
Magnitogorsk was led by the league's all-time point-getter Sergei Mozaykin, who topped all playoff scorers with 25 points in 23 games.
CSKA star and former NHLer Alexsander Radulov, who finished with 16 post-season points, looked gutted post-game.
Radulov, 29, may have played his last game with CSKA. He now becomes an unrestricted free agent, and there is some speculation the point-producing winger might eye a return to North America.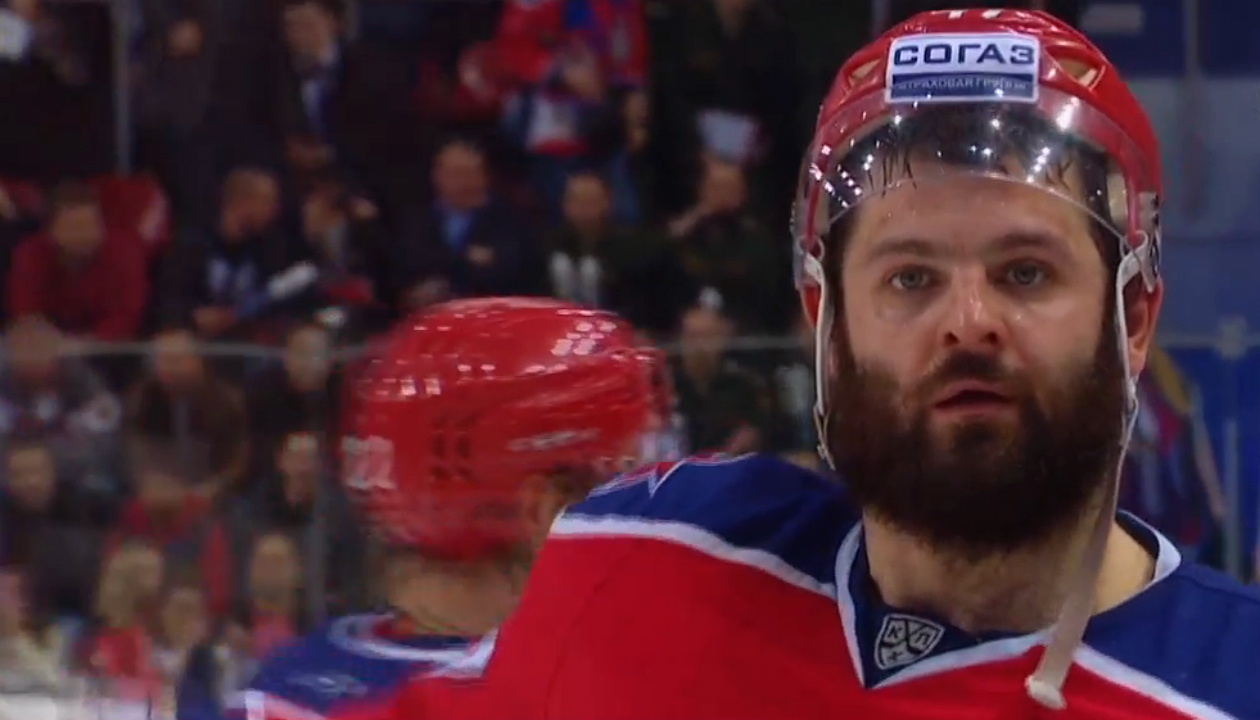 (screen captures via One World Sports' live stream)