TORONTO – The most intriguing impending free-agent season for any member of the Toronto Maple Leafs arguably belongs to the man in the big chair.
Lou Lamoriello found himself in the final year of his contract as the team opened training camp on Thursday morning after going through the off-season without receiving an extension, sources tell Sportsnet.
The veteran general manager remains on the original three-year deal he signed with Toronto in the summer of 2015. His future, and a potential front-office succession plan, could become a significant subplot around the team in the months ahead.
Of course, the Leafs and Lamoriello will do whatever they can to keep it a footnote.
Senior members of the organization generally refuse to discuss their contracts as a matter of course. In fact, there's no guarantee a public announcement would even accompany a new deal at the executive level – although sources insist that hasn't happened with Lamoriello to date.
Team president Brendan Shanahan appeared on "Prime Time Sports" earlier this week and declined to get into any specifics when asked about the future of his GM.
"I think if you know Lou and you know that I've probably learned a little something under Lou, that those are the kind of things we (don't discuss)," Shanahan told host Bob McCown. "We focus on our job. We focus … on the job that we do that day and the rest of it usually takes care of itself. I know I'm going to get asked that question this year and I just want to be focused on the present as well."
Lamoriello will celebrate his 75th birthday on Oct. 21 and is more than six years the senior of Pittsburgh's Jim Rutherford, the NHL's next oldest GM. Despite that, the Hockey Hall of Famer remains in tremendous shape and doesn't appear to have lost any zest for the job.
He described last year's 95-point campaign as invigorating on Leafs locker cleanout day in April and danced around the topic of how long he hopes to remain in his current role.
"As far as the future, I've got enough problems just getting up in the morning," Lamoriello quipped.
NHL teams generally don't let key front-office staff enter a contract year, although the Calgary Flames did it with GM Brad Treliving last season before signing him to an extension on May 1.
Like Lamoriello, Detroit Red Wings GM Ken Holland and St. Louis Blues GM Doug Armstrong are currently in the final year of their deals.
Making the situation in Toronto more interesting is the fact assistant GM Kyle Dubas was prevented from pursuing a job with Colorado in the off-season after the Avalanche were originally granted permission to speak with him. At age 31, Dubas is considered one of the brightest young minds in the sport.
Fellow assistant GM Mark Hunter would be another natural candidate to succeed Lamoriello if the Leafs post ever opened up.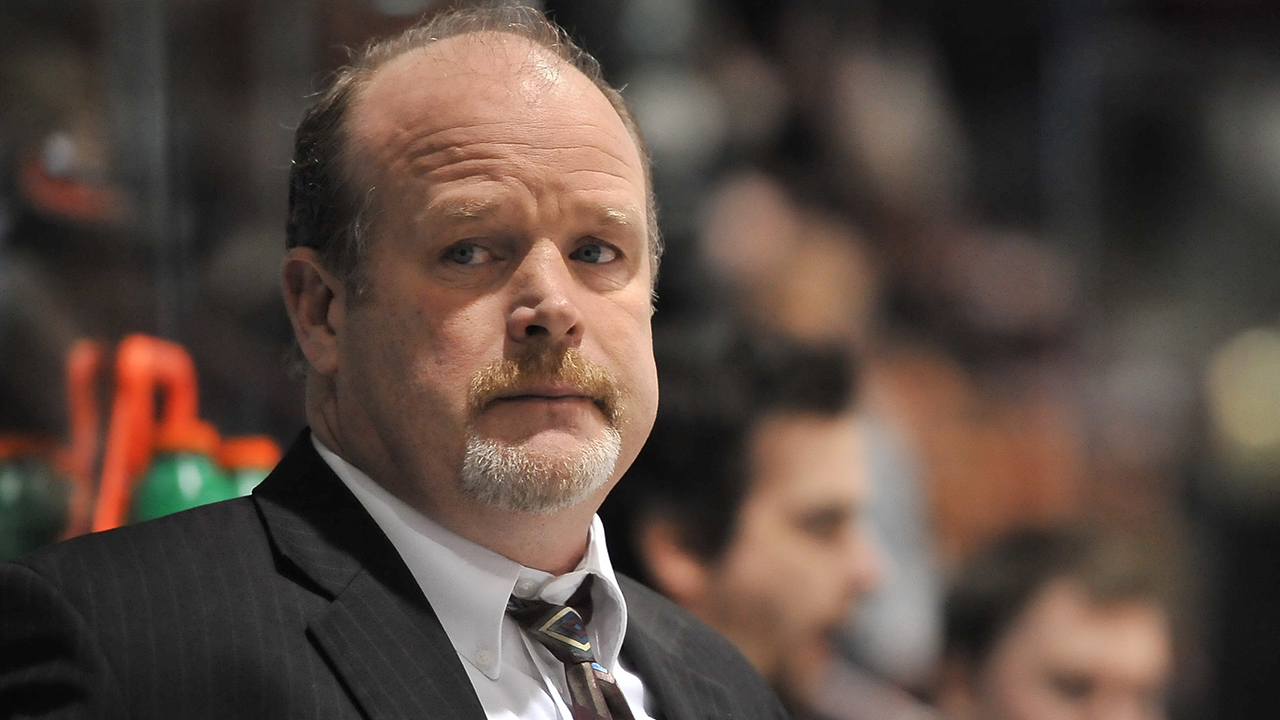 It looms as an important decision for an organization with growing Stanley Cup ambitions. Whoever occupies the GM's chair next summer will oversee contract extensions for Auston Matthews, Mitch Marner and William Nylander – assuming Nylander remains without one until then – while being tasked with assembling the right pieces around them to get this group over the top.
If Shanahan already knows how his front-office situation will play out, he's not showing his cards.
During the "Prime Time Sports" appearance on Tuesday night, he demurred when asked if he has any sense of how long Lamoriello intends to work before retiring.
"I won't say one way or the other," said Shanahan. "I just know that I saw Lou earlier today and he had a ton of energy. So, he's ready for this season. He was working hard all this summer. This is an incredible man who just doesn't slow down and he really is a medical marvel when you think about some of the guys that I will bump in to – peers and friends around the league – (who say) that it can be a draining job to be a general manager of a team.
"They still shake their head at him and the amount of work that he does and puts into it."
[relatedlinks]