TAMPA, Fla. — Auston Matthews played in the 2016 World Cup of Hockey before he even played in his first NHL game.
And he was disappointed to find out that he won't get an opportunity to play in another one for the foreseeable future after the NHL and NHLPA were unable to reach an agreement that would see the event resuscitated in September 2020.
"Yeah, pretty bummed," Matthews said before Thursday's visit to Tampa. "I had a blast playing in it. I think all the guys playing it had a ton of fun. … Being in that kind of setting, it was pretty spectacular.
"I thought they did a really good job in putting the whole thing together."
The league and union had been speaking about the possibility of staging another best-on-best tournament since the fall, but determined Wednesday that there wasn't enough time left to pull it off.
Hanging over their discussions was the possibility the collective bargaining agreement might expire on Sept. 15, 2020, and the NHL understandably didn't want to conduct a tournament without assurances from the NHLPA that a season would start at its conclusion. Both the league and players have the option to reopen CBA negotiations that could force a work stoppage at that time.
The good news is talks are expected to continue and there seems to be a desire to map out a comprehensive international calendar, one that would likely include NHL participation at the 2022 Olympics in Beijing, along with a future World Cup.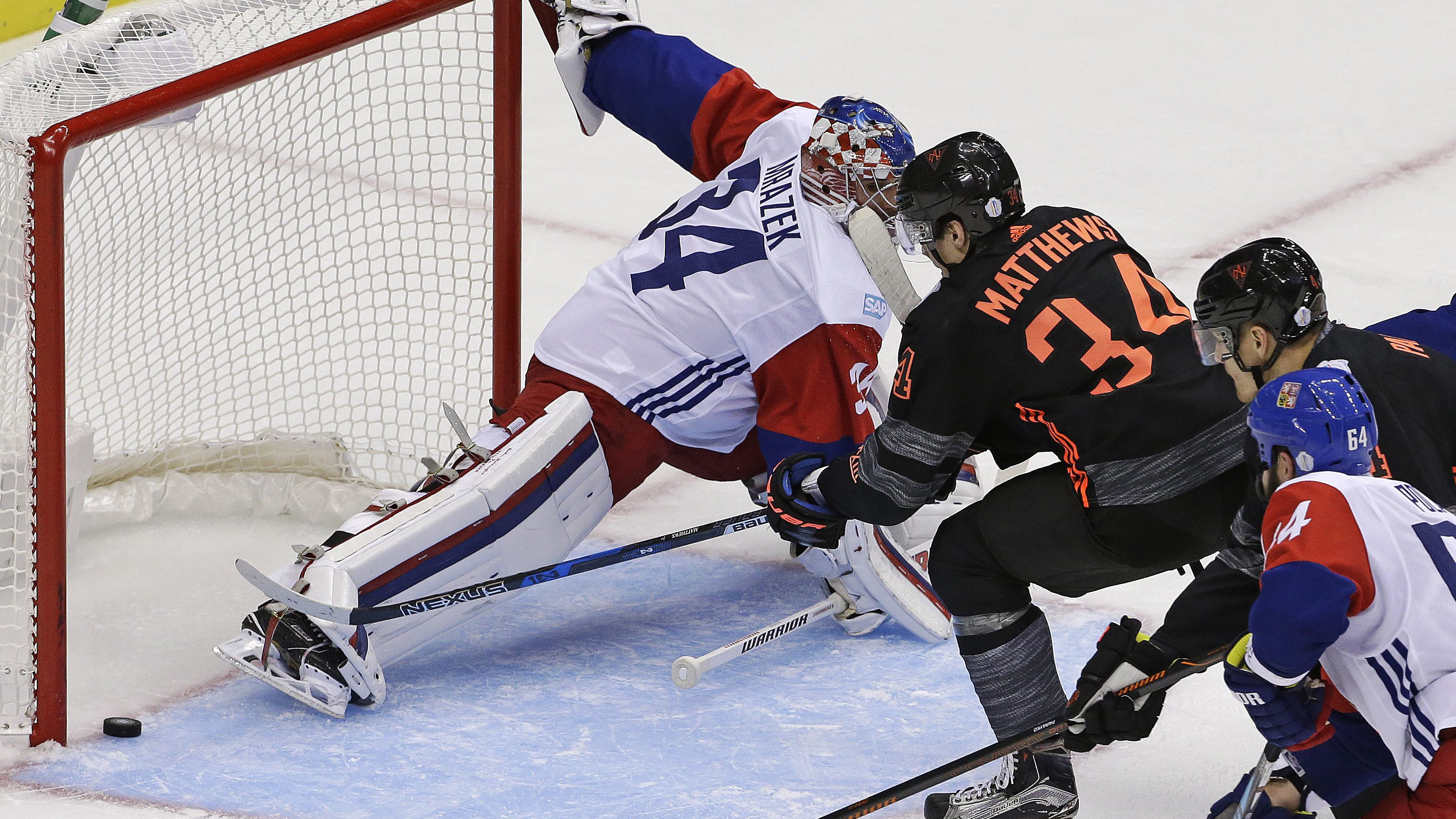 That's something the top players in the game seem to universally favour.
"Some of the best experiences of my career and my life," said Toronto Maple Leafs centre John Tavares. "As a kid, I always dreamed about being a part of that, and thought about how special that would be to play against the ultimate best on best in the world representing your country. It's a real special opportunity, especially being Canadian.
"With our talent pool you never know how many opportunities you're going to get. You hope there's multiple events when you're around playing. They're amazing to be part of."
"We want to play those tournaments," said Lightning defenceman Victor Hedman. "I played in one and it was a phenomenal experience."
"I like best-on-best, I think it's great to showcase the game, but if the league isn't running one, what are you going to do about that?" added Leafs coach Mike Babcock, who was behind the bench for Canada at the last World Cup and the last two Olympics featuring NHL players.
Fans will be starved for best-on-best hockey by the time it eventually returns.
Matthews and Connor McDavid were teammates on Team North America at the 2016 World Cup, and are eager to pull on their national team sweaters soon. Imagine a big U.S. vs. Canada game featuring those two?
They are part of a young wave of stars that have taken the NHL by storm — an internationally flavoured group that includes Elias Pettersson (Sweden), Patrik Laine (Finland), David Pastrnak (Czech Republic), Jack Eichel (U.S.) and Mitch Marner (Canada), among others.
"I think [the 2016 World Cup] was kind of the jumpstart to a lot of things, just kind of the way the game's been trending now with all these young guys and speed and skill," said Matthews. "It was definitely big for myself, I had a great time playing in it."
Tavares hopes that it will remain a priority for the NHL and NHLPA. He sees it as a great way to sell the sport.
"We don't see best-on-best international hockey very much, especially with missing the Olympics [in Pyeongchang] the last time around," said Tavares. "As many times as we can get them, I think we should take advantage because it's very captivating hockey. It's hockey really at its highest level — people when they represent their country, it's a special feeling.
"Hopefully we can get more of it."