Gustav Nyquist only had 10 penalty minutes heading into Sunday's game against the Minnesota Wild. The Detroit Red Wings forward had 14 PIMs after the game because of a double-minor high-sticking call he was assessed.
It was no innocent high stick, though, and it won't be the only punishment Nyquist will receive as a result of it.
Nyquist was cross-checked by Wild defenceman Jared Spurgeon near the boards and Nyquist responded by pitchforking Spurgeon in the face.
It was the second time in the past year a Wild player was the victim of a nasty stick swing. Duncan Keith of the Chicago Blackhawks received a six-game ban (five regular season, one post-season) for flagrantly swinging his stick at the face of Charlie Coyle in retaliation to being hit to the ice.
We'll also see Antoine Vermette get a lengthy suspension for a slash – although his situation is slightly different because his victim was an official.
With stick swings and Nyquist's pending suspension in mind, here are the lengthiest suspensions stemming from stick infractions in NHL history.
25 games: Boulerice cross-check on Kesler, 2007
Philadelphia Flyers enforcer Jesse Boulerice cross-checked Ryan Kesler, then of the Vancouver Canucks, so hard across the face that his stick broke. Luckily, Kesler wasn't seriously injured on the play.
Boulerice said of his actions at the time: "I reacted in a bad way, the wrong way."
Yes, Jesse. That is accurate.
25 games: Simon two-hands Hollweg in the face, 2007
Chris Simon often dealt with supplemental discipline. He was suspended 65 total games in his career and 25 of them were because he lost his temper during the Battle of New York. Simon didn't appreciate when Ryan Hollweg ran him into the boards and he retaliated. Simon suffered a concussion on the play and claimed to be "completely out of it" when it happened.
It cost him 15 regular season games in 2006-07, five post-season contests and an additional five games at the start of 2007-08.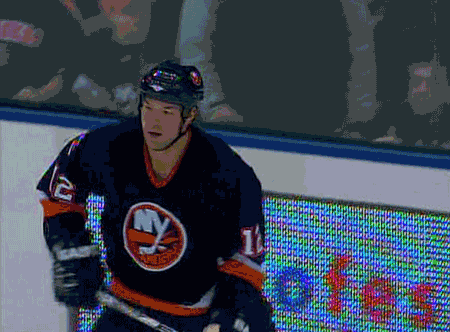 23 games: McSorley whacks Brashear, 2000
Among the most infamous acts of violence in NHL history, Marty McSorley was charged and found guilty of assault with a weapon after hitting Donald Brashear in the head with his stick. He was sentenced to 18 months probation but avoided jail time. The incident occurred in the waning seconds of a heated game between the Boston Bruins and Vancouver Canucks. The scariest part was how Brashear fell to the ice and hit his head after McSorley's stick made contact.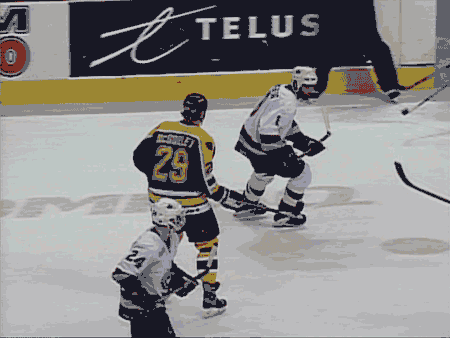 20 games: May slashes Heinze in the head, 2000
Brad May was no stranger to the rough stuff but he went too far when he skated up from behind on Steve Heinze and slashed him on the nose. This one was similar to the McSorley-Brashear incident that occurred nine months prior, but luckily Heinze only required nine stitches and managed to return to the game.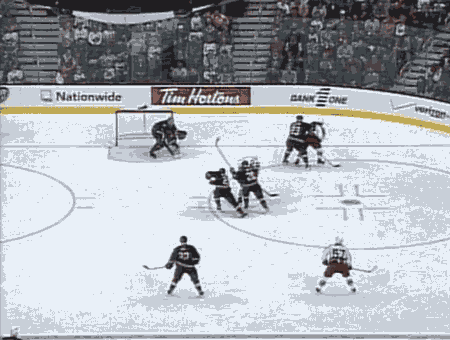 15 games: Brown breaks Sandstrom's jaw with cross-check, 1987
Dave Brown didn't like that New York Rangers star Tomas Sandstrom slew-footed one of his Philadelphia Flyers teammates during a game in March of 1987. Later that year, in November during the following season, Brown cross-checked Sandstrom in the face for a second time after he bumped into netminder Ron Hextall. This time Sandstrom suffered a broken jaw and concussion.
"What a senseless, idiotic play again by Dave Brown," the play-by-play announcer said during the broadcast.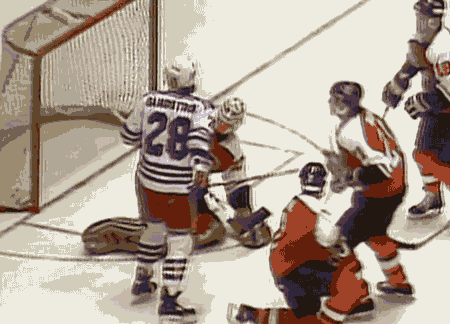 15 games: Paiement violently rearranges Polonich's face, 1978
Dennis Polonich was known for his pugnacity, as was Wilf Paiement, so it's no surprise the two forwards got into it. However, Paiement crossed the line when he slashed Polonich in the face. Polonich suffered a concussion and a severely broken nose that led to breathing problems later in life. Polonich was never the same player after this incident and he filed a lawsuit against Paiement resulting in an $850,000 settlement.