Nikita Kucherov has been dazzling crowds in Tampa Bay for five seasons now, but he's not often in the national spotlight.
Lightning head coach Jon Cooper has been behind the bench for all five of those campaigns and gets to see first-hand what Kucherov is capable of on a daily basis. He shared some insight into the talented winger during an appearance on Tim & Sid on Friday.
"When he gets the puck in the offensive zone and he's cutting across the middle, every time he winds up to shoot, I think it's going in the net," Cooper said. "And you don't think about that with a lot of guys. It's those kind of hold-your-breath moments like, this 'might go in.'"
This season, it often does go in. Kucherov leads the league in goals (27 — tied with Alex Ovechkin) and points (60) and is well on pace for his best season yet as the Lightning sit atop the NHL standings.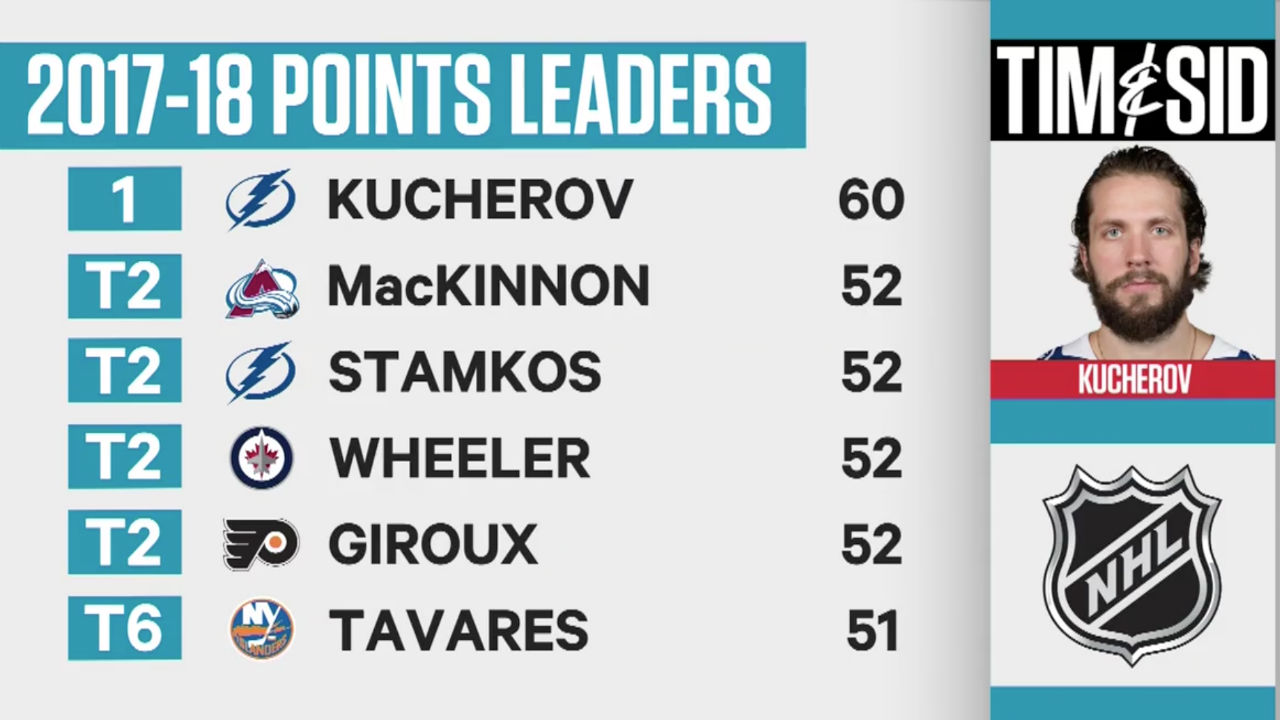 Kucherov earned himself an all-star nod last year with his career-best 40-goal, 85-point campaign, and will join teammates Steven Stamkos and Andrei Vasilevskiy and coach Cooper at this year's festivities on home ice on Jan. 27-28. (Lightning defenceman Victor Hedman was also named to the squad, but he'll sit out the event due to a lower-body injury.)
"He's kind of got that 'it' factor when it comes to putting the puck in the net," said Cooper, who went on to share an off-season story that explains much of Kucherov's scoring success:
"Tampa is an unbelievable place to play, but Tampa in July may not be the place you're picking as your destination point right away just because it's so hot and humid. He comes back in July, gets the ice at our practice ice facility, it's a public rink and he rents it out and goes five days a week every single day and just worked on his game," said Cooper.
"I actually was a little nervous for him because I thought 'He's going to burn himself out here.' I'd go down and see him and he'd just be on the ice himself or sometimes a player or two would trickle in – Vasilevskiy came in for a week – and all he did was work on his game and he'd bring skill guys in," Cooper continued. "And to see what he's doing now, whoever's listening out there, those are the things you have to do and he's earned his way to where he is right now."