Every city has them: those local commercials, almost always with charmingly basic production values, that are so ubiquitous they're carved into your brain, like your childhood phone number.
You couldn't forget them if you tried. And recognizing these obscure jingles or spokespeople is like mumbling the password to a secret society — it proves you were there, in a certain place and time. (If for any reason you ever need to locate someone who lived in Sault Ste. Marie in the 1980s and '90s, just yell, "Staaaa-tion Mall" in a sort of sing-songy voice in a crowded public space, and whoever answers back "The centre of it all!" is your man. Try this, I promise it will work. None of us can resist it.)
Anyway, over the last few hockey seasons, Ottawa Senators fans have had exactly this phenomenon in the Robillard Hearing Centre commercials — and specifically, in the public face of the company, Julia Robillard. Like all good mythologies, the origins of this one are a bit hazy, but James, who writes for the Sens blog 'Welcome To Your Karlsson Years', thinks it started around the 2013 playoff series against Montreal.
Julia Robillard is just "mysteriously striking," he said in an email. Her distinctive hairstyle and warm gaze partly explain it, but it's much more than that.
"She's always there during Sens broadcasts. She is comforting, confident and familiar," James wrote to me. "She has become Sens Twitter's Spirit Guide as we watch games collectively."
And so, the inevitable happened: Julia became a rabbit's foot, a rally cap, a shamrock and a shaman. When the Sens were in need of heavy-duty cosmic help — but only when it really counted, for you do not squander the magic of Julia on "a Tuesday night clunker against the Coyotes in November," as James cautions — a subset of Ottawa fans would invoke her name and the hashtags #RallyRobillard or #BelievingIsBelieving (a play on the Robillard jingle: "Hearing is believing DOT COM!").
Some opted for SAT-style analogies:
Others just straight-up begged for help from their patron saint:
Sometimes things got a little dark:
And a tad surreal:
When WTYKY created a new blog banner for the 2015-16 season, there was Julia Robillard writ large (the hint, if you have a hard time seeing her, this is what James told me on Twitter: "Look up to the heavens.").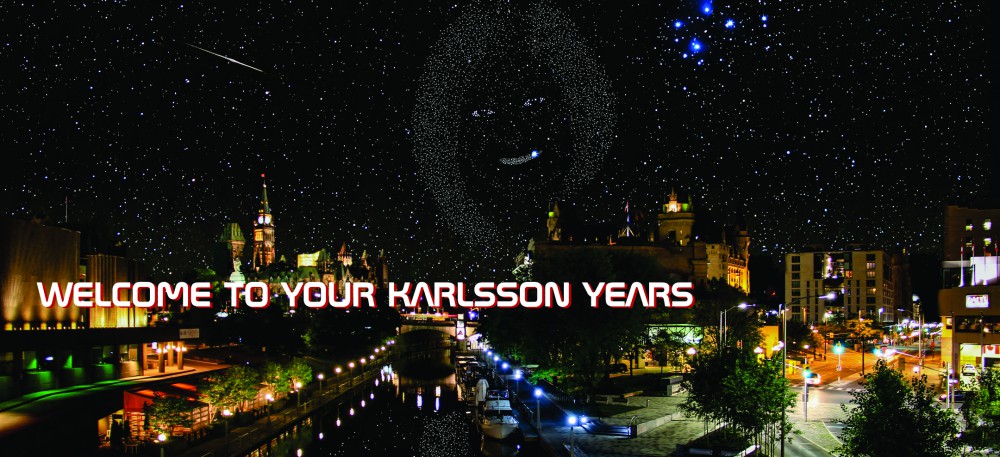 In spite of that heartfelt celestial tribute, the Sens and their fans have had a rough season. So a couple of weeks ago, a cri de coeur went up from WTYKY. One of their writers, Andrew, penned a blog post howling that "Julia Robillard has forsaken us." Not so long ago, Julia had revealed her true allegiance and delighted her faithful acolytes by sporting a Sens heritage jersey in an ad. But, inexplicably and horrifyingly, in the latest commercial, she was nowhere to be seen. Plainly, this was the cause of the Senators' dark fortunes, and it needed to be put to rights.
At first, there was only the terrible, howling silence of an uncaring universe. But then, today, a miraculous response: there was a new Robillard ad, and there was Julia, back in her Sens jersey.
Tweeted Robillard Hearing: "We're a little late, but we thought you may enjoy this :) @wtyky #Sens jersey present and proud!"
Reaction from the interested parties was, of course, muted: