It's Aug. 20th. Players are skating and getting in shape for National Hockey League training camps, which open on Sept. 11.
If your name is Daniel Winnik, P.A. Parenteau or Dennis Wideman, the deal your agent was hoping for hasn't materialized. Now it's a Professional Try Out, or nothing. Then there are the high-profile names, like Jaromir Jagr, Jarome Iginla and Shane Doan. Surely they wouldn't stoop to attending a camp on a PTO….
Would they?
A delicious menu of unrestricted free agents remains, with some prime restricted free agents also unsigned late into August. Here is a look at some players without contracts, and what fate might befall them in the next month.
Top UFAs
Jaromir Jagr: You'd think someone would find room for Jagr's 46 points, even if he does turn 46 in February. Maybe New Jersey, now that centre Travis Zajac is out long-term, will bring the big Czech back. We don't see Jagr in a Canadian market, and we're not sure a long playoff run and Stanley Cup hunt are his top priorities. Vegas? No chance. Still, he's regular-season productive. And he's still Jaromir Jagr. Somebody…? Anybody…?
Jarome Iginla: Iginla is 40, but showed some post-trade deadline life in L.A. with six goals and nine points in 19 games. The problem with aging stars in today's fast-paced game is that you might want Iginla's shot on your power play from about March 15 on, but there's an entire season before that. With 18 points in the first 61 games last season, GMs are wondering how Iginla will help a team make the playoffs.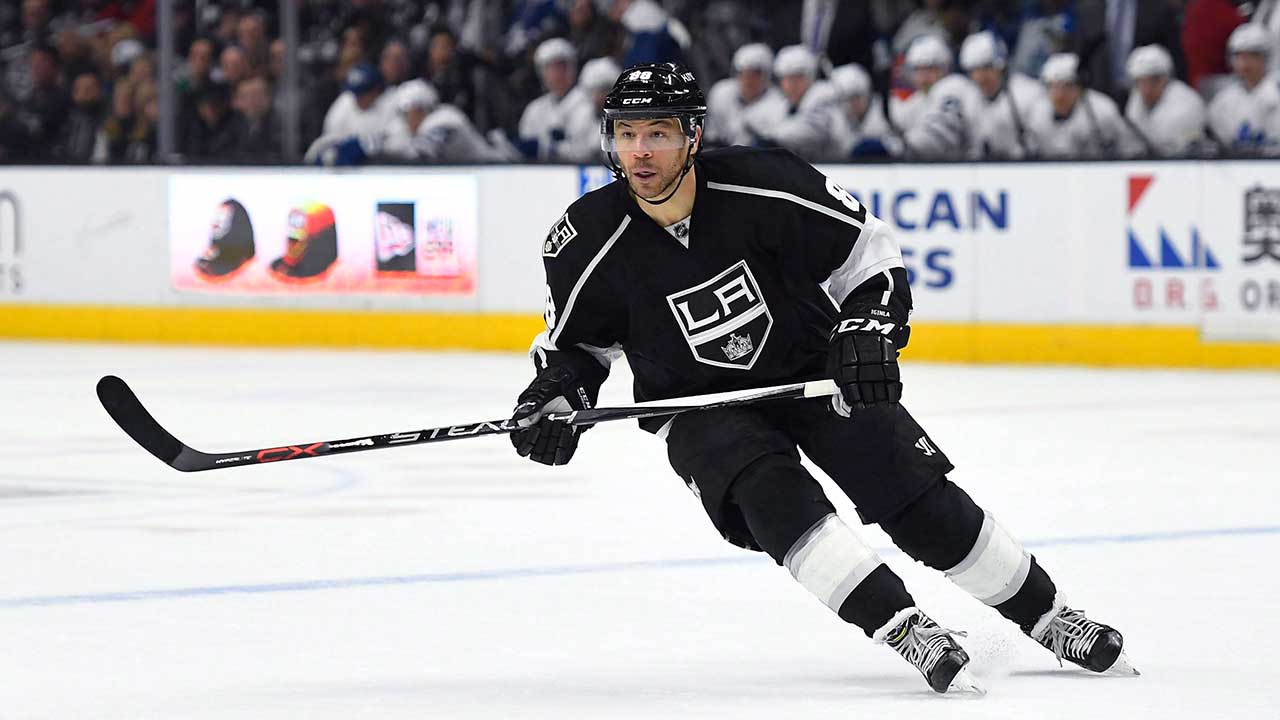 Thomas Vanek: He had 48 points last season, but there's a reason Vanek has played for six teams in the past four seasons. Character issues make Vanek a tough sell to coaches. He's less than a 20-goal player now, which might not be enough to overcome his defensive game.
Roman Polak: A solid, well-liked teammate who is happy to do the dirty work on the third pairing, Polak's foot speed is his only enemy. He'll get a training camp invite at worst. The door's always open somewhere for a workhorse like Polak.
Shane Doan: Remember when older players used to get paid by some crazy GM for career accomplishments elsewhere? Yeah, those days are over. The game is fast, and Doan is, alas, not so quick anymore. A fine career might just be done, unless Doan is ready to come to camp on a tryout basis.
Cody Franson: Here is a 30-year-old defenceman with over 500 games played. There has to be a one-year deal out there somewhere for Franson, who at six-foot-five can still kill penalties and defend.
Top RFAs
David Pastrnak: The talk is that Pastrnak's 70-point season in 2016-17 made him the perfect comparable for Leon Draisaitl, who had 77 points. But Draisaitl is a centre, Pastrnak a winger, and in the playoffs Draisaitl averaged 1.23 points per game while Pastrnak averaged 0.667. He's still a guy the Bruins would be wise to sign long-term, but if he's stuck on the $8.5 million that Draisaitl got, the Bruins might go with a bridge deal instead.
How will Leon Draisaitl's extension affect the rest of the NHL?
August 19 2017
Sam Bennett: Bennett has underachieved through his Entry Level Contract, going from 36 points in his rookie season to 26 points last season. The Flames firmly expect Bennett to rebound and become the player they've hoped for all along, but the 2014 No. 4 overall draft pick is bargaining off a lacklustre season, and it's hard to see either side wanting an eight-year term at this point. He'll be looking for something short-term, so he can get back to the table quickly after a couple of productive seasons, theoretically. Two years, $5 million would fit.
Bo Horvat: The ninth overall pick in 2013, Horvat led the Canucks in scoring with career-highs in goals (20), assists (32) and points (52). He crawled over 50 per cent in the circle and was just minus-7 on a last place team. Great numbers. Still, Horvat is viewed as a second-line centre at best. A team's top scorer should make six, seven million. But at 52 points, he'd be Toronto's seventh top scorer. If Horvat wants first-line money, he'd be wiser to sign short-term and keep improving.
Dimitri Filipovic provides entertaining and thoughtful dialogue about the game of hockey with an analytical edge. Not as nerdy as it sounds.
Tradeables
Matt Duchene: Avalanche GM Joe Sakic reiterates that he's listening to offers for Duchene, but that seems to be all Sakic does: Listen. There hasn't been much action in Denver throughout the traditional trading points in the past 12 months, so why would we expect Sakic to pull off a trade now, when teams rosters are nearly set? This trade appears to be beyond Sakic's ability.
Ryan Nugent-Hopkins: It's accepted that Nugent-Hopkins and his $6 million salary will follow Taylor Hall and Jordan Eberle out the door in Edmonton eventually. But that's a summer of 2018 thing. The Oilers will spend the 2017-18 season building up the asset, and hoping RNH grows as a player. We'd be shocked if he was dealt before June of 2018.