Lumby, B.C., has been named the winner of Kraft Hockeyville 2016.
The announcement was made official Saturday evening on Hockey Night in Canada by NHL commissioner Gary Bettman.
In addition to $100,000 in arena upgrades to Pat Duke Memorial Arena, the community will host a pre-season game between Connor McDavid's Edmonton Oilers and Drew Doughty's Los Angeles Kings on Oct. 2.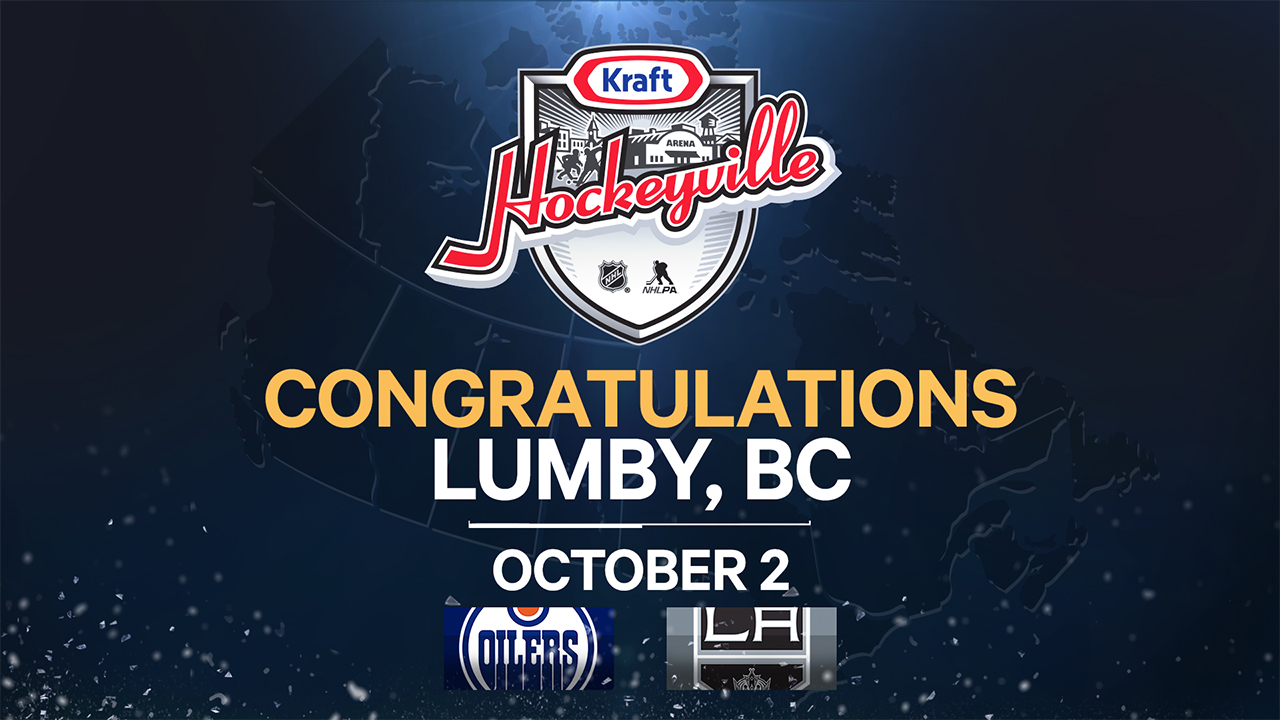 Lumby, a small community near the Monashee Mountains, is the 10th Kraft Hockeyville winner and third from British Columbia. North Saanich won last year and Terrace won in 2009.
"Lumby is a small village that relies on the arena in many community related ways," Kim Leach, the person who nominated Lumby, wrote in the community's official nomination. "From hosting fundraisers in the summer, the figure skating club, rec leagues, our schools, and even the tiniest of tots learning to skate and our minor hockey teams, our rink is used and used it is!…To be able to host a pre-season NHL game in our tiny village would be a memory our children and community would cherish and remember for their entire lives."
Saint-Isidore, Que., was the runner-up. That community will also receive $100,000 in arena upgrades to Arena St-Isidore.