In case you happened to miss it, the Toronto Maple Leafs won their first playoff game in four years on Saturday night, when Kasperi Kapanen scored a double overtime winner over the Caps.
It's euphoria for supporters of the Leafs. But as they celebrate their big win, one fan in particular has gained all sorts of attention and even quickly became a favourite of anyone watching the Stanley Cup Playoffs.
During the Hockey Night in Canada broadcast, after Scott Oake showed some of the peach-fuzz playoff beards on the young Leafs, the camera panned to a face-painted Leaf fan who had a hefty, blue-stained beard of his own (see video at the top of this page). Little did we know, this character was about to take on a life of his own.
Let us introduce you to the team's newly adopted mascot: dart guy!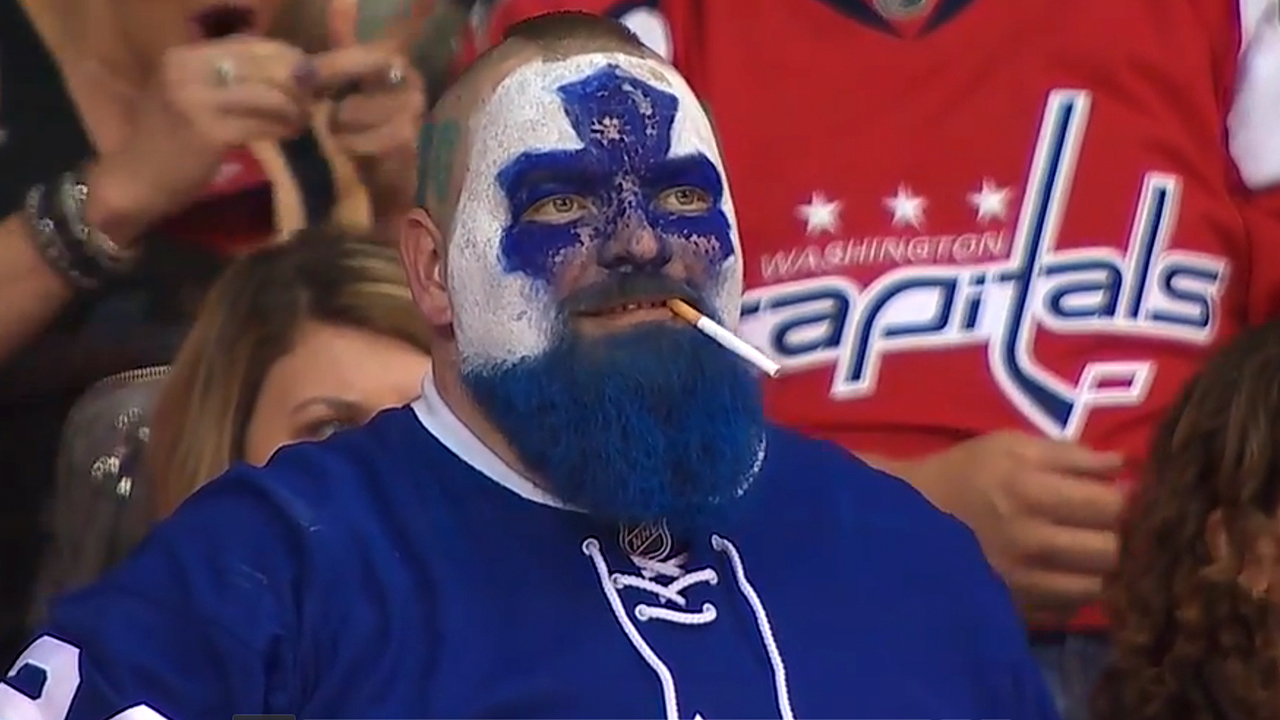 If you know a Leafs fan with a Twitter profile, chances are they've changed their avatar to Dart Guy.
Leafs Nation has gone absolutely crazy for this guy, who has in some way become a good luck charm for them. It didn't take long before his nickname was trending on Twitter.
Brace for the mentions and memes.
The identity of Dart Guy turned out to be Jason Maslakow, a fan of the team who made the trip from Toronto for Game 2. Dan Steinberg of the Washington Post talked with Maslakow about the nerve-wracking game.
Dart guy: The mascot/meme/superfan Leafs fans deserve.
[relatedlinks]