TAMPA, Fla. — First Rick Bowness stopped by and then Jon Cooper.
Hours before Game 3 of the Eastern Conference final, everyone in the hockey world was fixated on the same thing: What's going on with Mike Babcock?
The answer is one you might need to read over and over to have it fully sink in. Babcock is the 30th head coach in the long, complicated history of the Toronto Maple Leafs.
Unbelievable.
---
STANLEY CUP PLAYOFFS: | Broadcast Schedule
Rogers NHL GameCentre LIVE | Stanley Cup Playoffs Fantasy Hockey
New Sportsnet app: iTunes | Google Play
---
Sure, there had seemed to be a delicate dance between the sides all season long. But it wasn't until a last-minute, record-setting offer — eight years and $50-million — that Babcock was swayed to step right into the middle of the NHL's biggest docudrama.
It's going to be awfully difficult to live up to the hype generated by his first official day on the job.
Babcock had established Wednesday morning as his deadline to make a decision and slowly word trickled out from the teams he'd turned down. Buffalo, San Jose. And finally Detroit, his former employer.
Oh boy, that seemed to leave just one destination. Toronto. Toronto? Toronto???
Even as of 1 p.m., a Leafs source wasn't certain they'd landed the highest-profile coaching free agent in hockey history: "Still waiting to hear," came the text.
By that point Twitter had hit full boil, brought to a frenzy after the eagle-eyed Jeff Veillette pointed out that the organization's jet was scheduled to fly to Detroit.
On this day, that was a pretty noteworthy flight plan.
Eventually, the official release arrived in the inbox at 2:21 p.m.: "MIKE BABCOCK NAMED LEAFS HEAD COACH."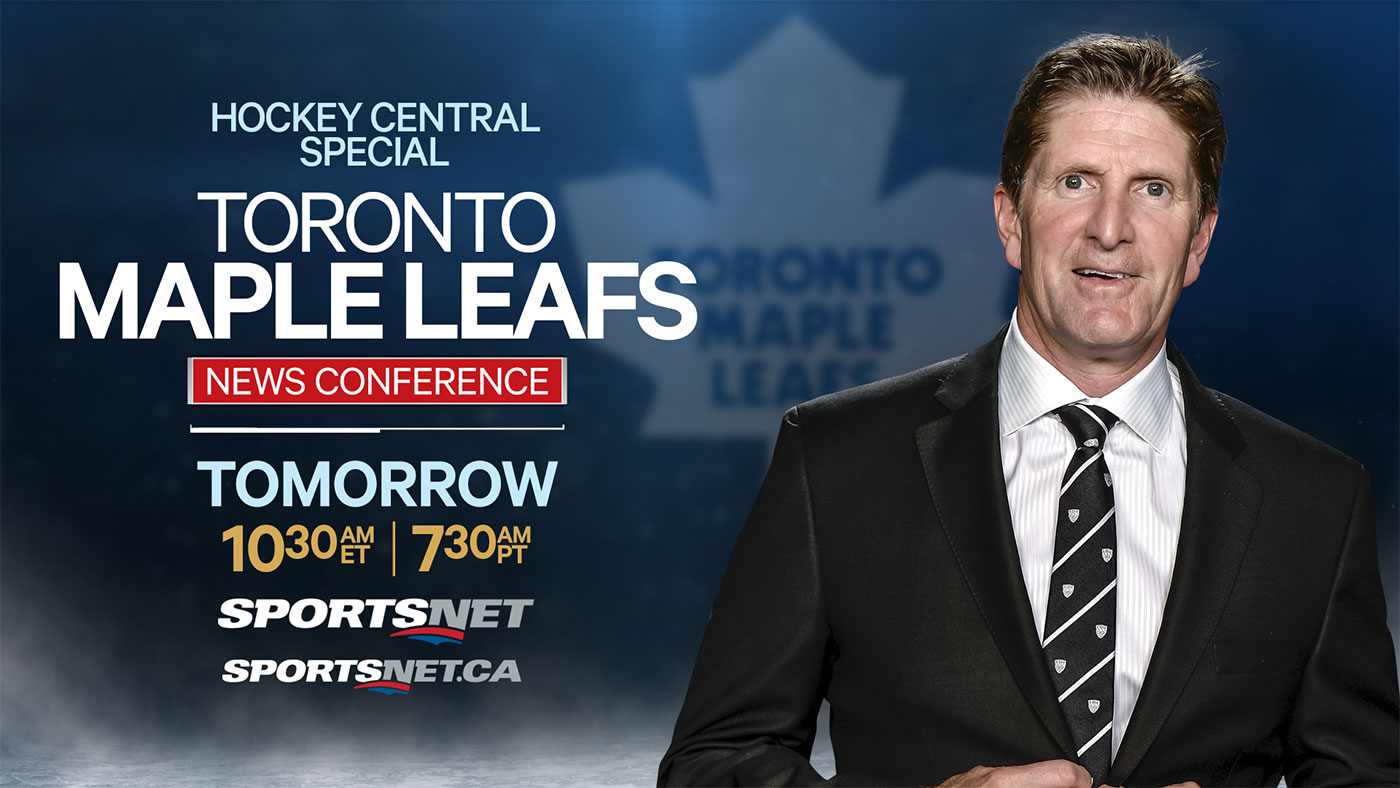 This was an occasion that called for capital letters.
All along, I expected Babcock's decision to be driven by the two character traits that define his professional life: An intense competitive fire and an unparalleled level of self-belief.
Because Toronto is so far from competing for a championship many figured it would rule them out of the serious bidding. However, that line of thinking overlooked the fact that the Leafs could appeal to Babcock's ego, not to mention his wallet.
There is no bigger professional challenge he could embark on at this stage of a career that has already included a Stanley Cup and two Olympics gold medals. Not only does his massive contract reset the bar for other NHL coaches — "We're all ready to renegotiate," one of his contemporaries joked on Wednesday afternoon — it should take care of his children, grandchildren and great grandchildren.
In exchange for the unprecedented level of security, he's jumping headfirst into shark-infested waters. Babcock is the sort of guy who likes to meet a challenge head on and he's now standing at the foot of a rather large mountain.
That's probably why his decision generated so much buzz. Already guaranteed to go down as one of the winningest coaches in NHL history, why risk your reputation and subject yourself to the circus?
Buffalo has a stronger prospect pool and will add Jack Eichel next month. San Jose isn't far removed from being a contender. Detroit still has Henrik Zetterberg and Pavel Datsyuk, not to mention prospects Dylan Larkin and Anthony Mantha.
Toronto?
The news Babcock chose the Leafs made waves beyond the hockey world. For example, it completely overshadowed a press conference to announce the sale of the CFL's Toronto Argos.
"We landed the big whale," MLSE boss Tim Leiweke boasted to reporters at that event.
His line reminded me of the old fable about the challenge of hunting the bear. Even after killing the animal, the job is only partly finished because you've still got to find a way to get it out of the forest.
Right now the Leafs are a long way from playing games into late May, but in the frenzy of the moment that hardly seemed to matter.