The stay-at-home defenceman is staying home.
Two weeks before the NHL trade deadline, the Ottawa Senators locked up Marc Methot with a four-year contract extension that carries an average annual value of $4.9 million.
Methot's new deal includes a modified 10-team no-trade clause.
The 29-year-old Ottawa native was set to become an unrestricted free agent on July 1.
The Senators and their No. 2 defenceman began negotiating an extension way back in early October.
Ottawa, which is nine points out of playoff berth, could not have afforded to let Methot walk for nothing, and general manger Bryan Murray went on record saying he would move Methot for a draft pick or a player if an agreement could not be made.
"If we can compromise a little bit each way, we can get it done," Murray told the Ottawa Citizen last week. "If we don't, it will be difficult."
Methot, who has missed all but 17 games this season due to a reported back/hip injury, switched agents, to Mike Liut, mid-negotiations.
"I hope it settles quick," Methot told the Citizen last week. "And I'd be lying to you if I said I wasn't thinking about it every single day. This kind of stuff is hard to ignore, the potential of being moved is obviously real at this point. It's no secret that I want to stay here."
Methot complements chance-taking captain Erik Karlsson well on Ottawa's top pair. He has five assists and is a plus-8 this season on the heels of a career-best 23 points last year.
The defenceman was drafted in the sixth round by the Columbus Blue Jackets in 2003. He was acquired by Ottawa in a July 2012 trade that sent forward Nick Foligno to the Blue Jackets.
In 414 NHL contests, Methot has 15 goals, 75 assists and 277 penalty minutes.
February 16, 2015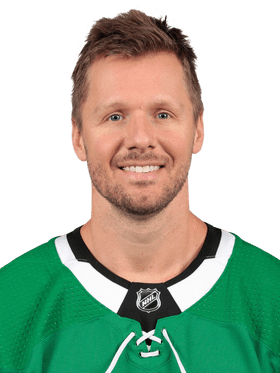 Marc Methot
Defence
AGE: 36
---
SIGNED BY
Ottawa Senators
SALARY CAP HIT
$4.9 million