Martin Hanzal has signed a contract with the Dallas Stars.
It's a three-year deal worth $14.25 million. That translates to a $4.75-million annual cap hit. The six-foot-six centre was one of the top skaters available when free agency opened Saturday.
Hanzal, 30, split the 2016-17 campaign between the Arizona Coyotes and Minnesota Wild totalling 39 points in 71 games. Hanzal's previous contract was a five-year deal worth $15.5 million, working out to a $3.1-million annual cap hit.
The Wild gave up a 2017 first-round pick and 2018 second-rounder as part of the deal to acquire Hanzal prior to this year's trade deadline.
"I thought Martin did a good job for us and brought exactly what we thought he would in terms of faceoffs and size and playing hard through the middle ," Wild general manager Chuck Fletcher said at his end-of-season media availability in April. "He contributed at the level he has throughout most of his career without even getting most of the power play time he's been used to getting. He was impactful and certainly made us deeper through the middle. He was a good pick up for us."
By adding Hanzal, Stars GM Jim Nill fills a void at centre after they lost Cody Eakin to the Vegas Golden Knights in June's expansion draft.
The Stars are coming off a disappointing season in which they failed to qualify for the playoffs just one year after finishing first in the Western Conference. This has resulted in some aggressive retooling on Nill's part.
Ben Bishop was acquired in May to be the team's new starting goaltender and they traded for veteran blueliner Marc Methot earlier this week.
July 1, 2017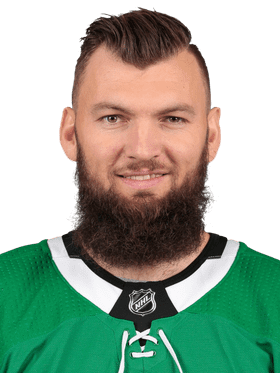 ---
SIGNED BY
Dallas Stars
CONTRACT TYPE
Free Agency
SALARY CAP HIT
$4.75 million